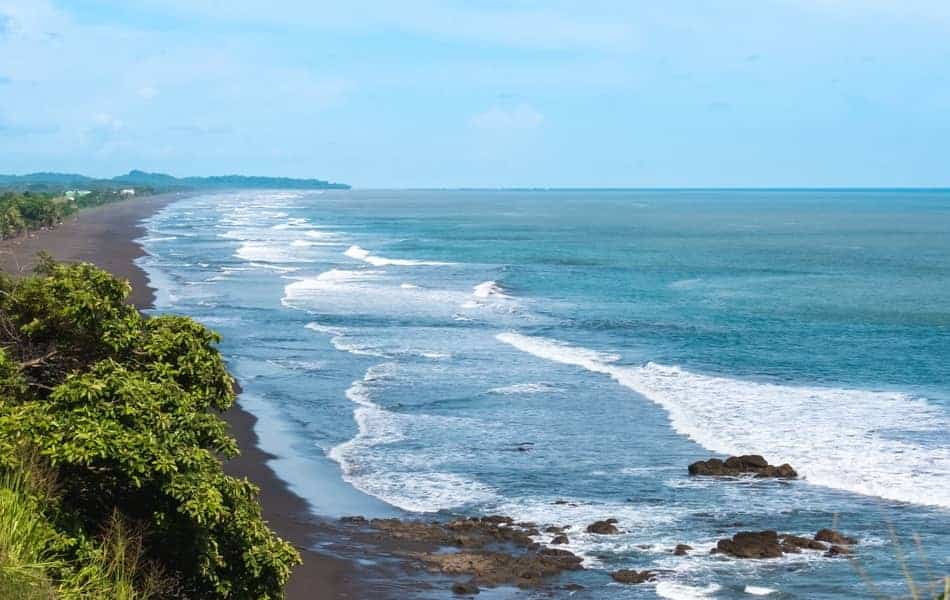 Costa Rica boasts countless escapade destinations from parks to beaches to its city itself. There is no doubt that tourists keep coming back to explore and enjoy every captivating corner Costa Rica has to offer.
Puntarenas City is not an exemption. The city welcomes travelers young and old, extroverts and introverts, alone and in groups.
Unlike other tourist spots in the country, Puntarenas gives you a wide variety of activities from the waters, to the lush green forests, to the mangroves, to the mountains, to the structural buildings, to the food, and the people.
About Puntarenas and its Location
Puntarenas is the largest city in Puntarenas Province, as well as in the entire country of Costa Rica. The town, which houses more than a thousand families, is a marketable place not only for the tourists but also the locals because of its close location to the ocean.
Puntarenas measures about 4,350 square miles, which stretches its land to at least two-thirds of Costa Rica facing the Pacific Coast.
Tourists from the nearby city, San Jose, generally pick Puntarenas as their weekend getaway for its rich culture, constant surfing activities, and an excellent view for architecture buffs.
The city does not only cater to tourists and locals but also serves as one of the top cargo seaports, commercial fishing ports, dock station for cruise ships and ferries in Costa Rica and the Pacific Ocean.
How Do you Get to Puntarenas
Puntarenas is a close-by city from the center of San Jose. From San Jose Airport, it will take you about an hour to reach Puntarenas City onto the west via Route 1.
From Route 1, drive straight towards San Ramon for 10 km before taking the Route 3 exit after the bridge crossing.
Drive for 3 km from Route 3 towards Turrucares then continue for another 3 km en route to Atenas. Pass through the signs of Jaco/Quepos until you see Puntarenas sign.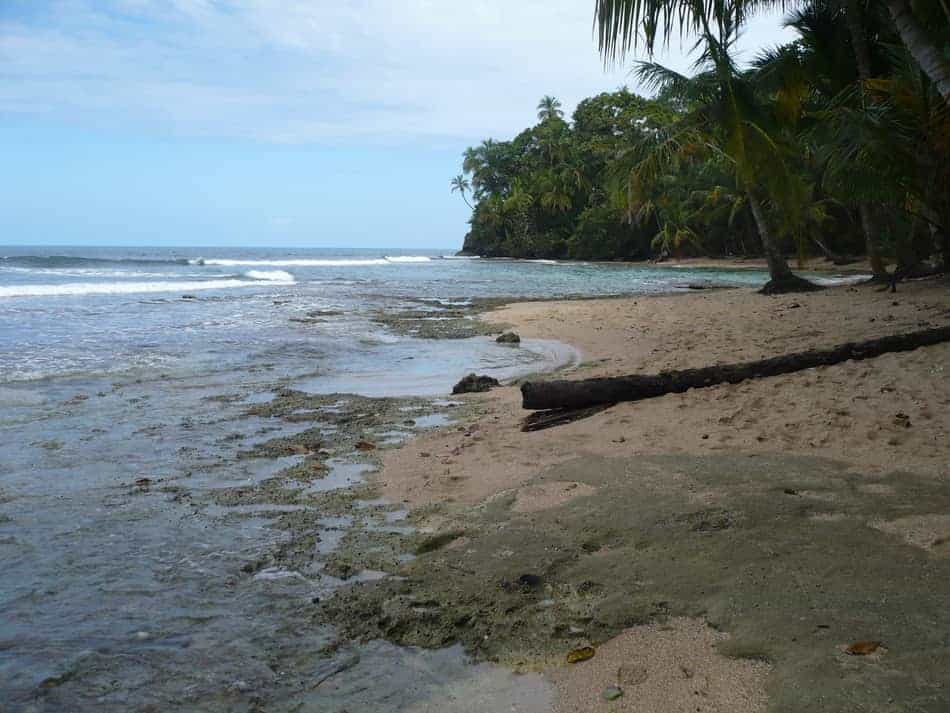 Best Time to Visit Puntarenas
Puntarenas is rich in culture and a city of festivities. There are several festivals all year round in Puntarenas, showcasing the city's rich culture. You can pick which month is best as per your preference.
1. January to April – Puntarenas Carnival
You can watch or better engage yourself with the locals and experience Costa Rican Culture with their Puntarenas Carnival.
Expect dancing throughout the night, concerts, watch fireworks display, and observe parades through Paseo de Los Turistas walkway.
2. July – Fiesta de la Virgen del Mar
Experience Puntarenas with fewer crowds and cheaper hotels while enjoying the boat parade of Fiesta de la Virgen del Mar in mid-July.
3. November – Festejos Populares
One of the low season rates for travelers, November is also a great time to visit Puntarenas. Although you will experience a bit of rainfall, you can still enjoy the sights of parades, carnivals, and music.
4. December to April
Puntarenas' dry season starts from December through April, so surely you will enjoy the waters of the Pacific Coast on these months.
5. May to October
If you plan to visit Puntarenas with a beach itinerary, these months may not be the best time for you to go since it is the rainy season; additionally, you may experience heavy rainfalls. But if your reason for visiting Puntarenas is immerging in its jungle, then book your tickets during these months.
Though the city is one of the main stops and ports for huge businesses, there are amazing fun things to do than a stopover.
Check out the below and tell us which of them are most appealing to you.
1. Food Tripping
While walking along Paseo de Los Turistas beach walkway, hand yourself some fresh seafood, ice cream, fruit smoothies, and more at the lined-up cafes. Churchill is the top boasts of the city; hence, make sure to take a scoop before leaving the walkway.
Then continue walking through the sidewalks and spot authentic Costa Rica keepsakes for your friends and families back home. You can even have a view on genuine arts made by locals.
2. Architecture Viewing
Although Puntarenas is near the ocean, it also impresses tourists who are not fond of water or those who want to have a break from the seawater.
Puntarenas is home to unusual architectural buildings that you can't possibly find in any other countries from restaurants to churches to hotels.
3. Immerse Yourself with Nature and Art
After you stroll and had fun throughout the night in Paseo de Los Turistas, take a good rest to get ready for a calm and tranquil walk at the Monteverde Biological Reserve.
You have several options of which activities to take, but we recommend to make the most out of your visit. Hike the trails and immerse yourself with nature. Enjoy viewing the house exhibits on insects. Tour the art galleries. And you can even take up ceramic, painting, and sculpting courses.
4. Taste the Zest of Puntarenas' Cheese
Monteverde is famous for its cheese factory, which was formerly a milk cooperative. Visitors can tour the factory learning about its history and its significance to the city of Puntarenas.
What's more exciting is you can try and taste their products like ice cream, sweets, and of course, cheeses.
5. Island Cruising
Puntarenas City is the main port for cruise ships. You can book a tour from your hotel and start island cruising experiencing the nearby white sand beached like Isla Tortuga.
6. Mangrove Tour
Fishing is one of the prime sources of income of the residents of Puntarenas. But you can also ask some of the fishermen to guide you to explore the Mangrove Forest. The place will also amaze you with crocodiles and other faunas around the mangroves.
7. Walk back in Time Through Art Galleries
Some travelers excite when they hear art galleries in the area. Puntarenas won't disappoint you with its rich culture presented in galleries. Some of these iconic galleries are Casa Fait, Marine Historical Museum, and Casa de la Cultura.
8. Wildlife Excursion in a Hanging Bridge
One hour away from Puntarenas port, immerse yourself in the wild, walking 2.5 kilometers length of SkyWay in Villa Lapas. Keep your eyes open as you walk the hanging bridge observing several bird species, varieties of plants, and diverse mammal groups.
Beaches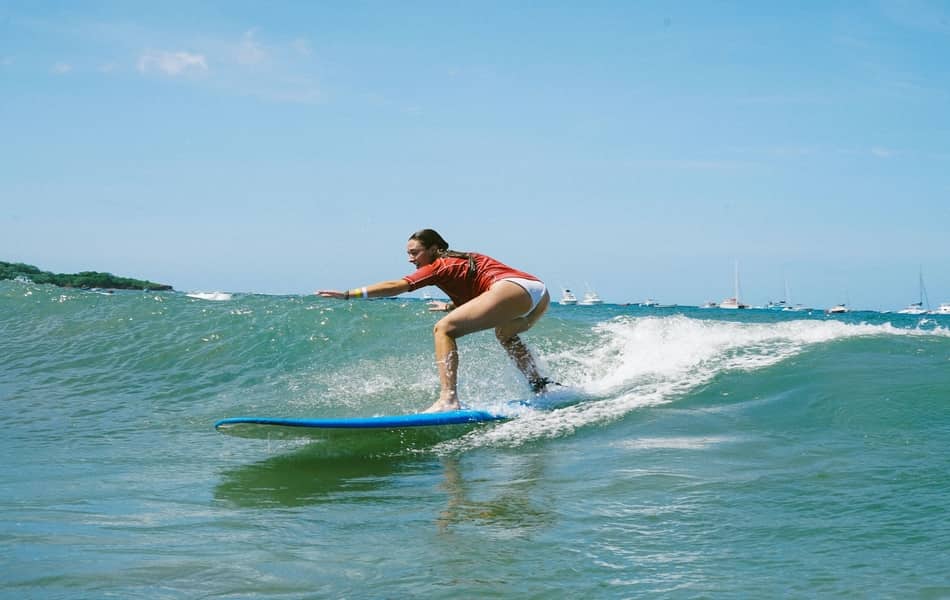 Since Puntarenas spread its land to the country's borderline to the Pacific Coast, it showcases several beaches, islands, and inlets. It is a fun and exciting place to surf, swim, sunbath, jet ski, or hike.
Check out the below best beaches to hang out with your friends or family.
1. Mata Limon Estuary
Mata is the best place to enjoy jet skiing, fishing, or yacht tours.
2. Jaco Beach and Nicoya Beach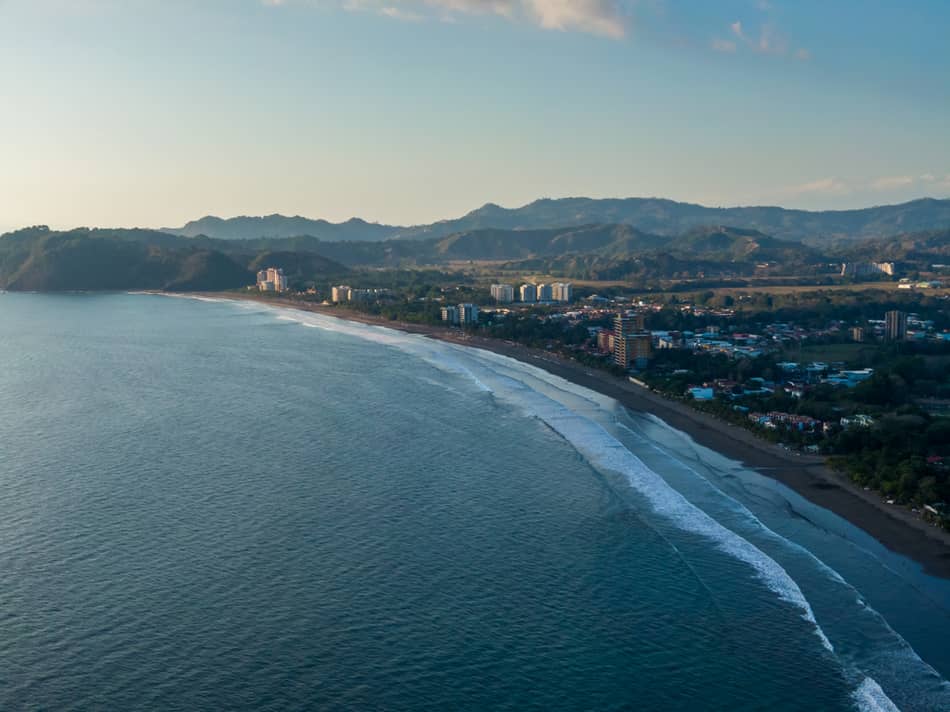 Jaco Beach is a favorite spot for surfers, backpackers, and even locals.
3. Playa Tambor
If you want some activities other than swimming, Playa Tambor is your best choice to enjoy horseback riding or hiking.
4. Other Beaches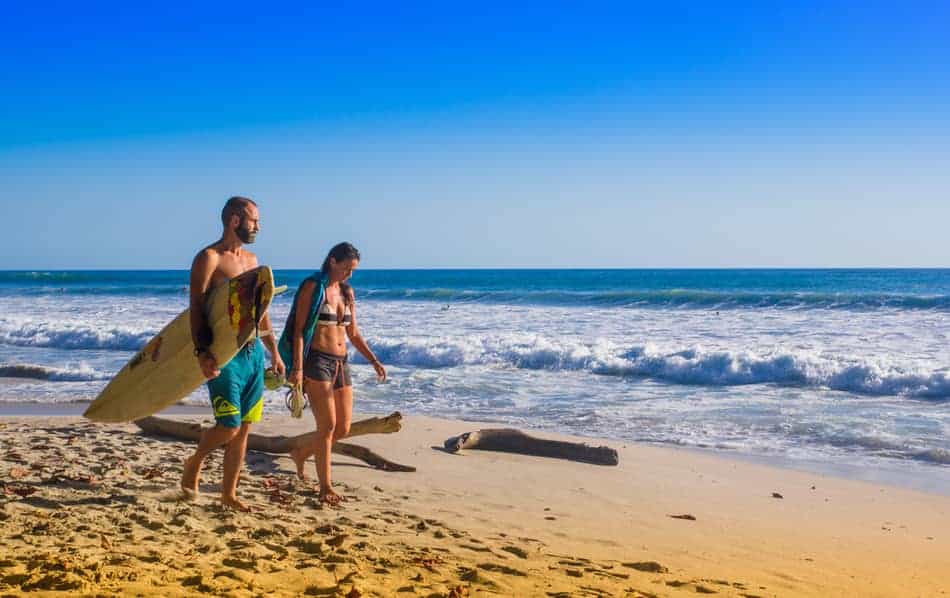 You can also check out these amazing beaches to unwind – Barranca River Mouth, Caldera, Santa Teresa Beach, Organos Beach, Playa Tivives, and Mata de Limon.
Where to Eat
Experiencing the country's local food is one of the best memoirs of visiting a foreign country.
At Puntarenas, you can indulge yourself with authentic Costa Rican dishes at affordable prices and a cozy environment.
Here's our top list of must-try restaurants in Puntarenas:
Delight your day with a Costa Rican breakfast at Your Airbnb with your choices of rice, beans, plantains, eggs, potatoes, and fruit juices.
They have a lot of options to try on from chicken, beans, rice, tortilla, fish, veggies, and plantains.
Soda el Guacimo is a perfect local kitchen as your food will be cooked traditionally with woods and fire. They also have varieties of meat, fish, and vegetables on their menu.
If you want to experience a more home welcoming lunch, try the Angulo Family Property's wide variety of Costa Rican dishes right at the property's garden.
Where to Stay
Puntarenas is a hot tourist spot, so you won't be having a problem with checking your rooms. You can find sweet deals for standard hotels like Puerto Azul Marino and Resort, Michael's Surfside Hotel, Hotel Praiamar, and Cabinas Madeleine.
You can also have an option to check the accommodations which are secluded in the jungle but accessible so you can enjoy the tranquility of the night. Luna Lodge is a great deal, Gaia Hotel and Reserve, Latitude 10, Casa Chameleon, Florblanca, Playa Cativo, and Lapa Rios Ecolodge, among others.
We recommend you to check the terms of each hotel to cater to your needs. Some hotels accept 5-year old kids and up while others don't.
Conclusion
No matter what your preferences are, Puntarenas offers a wide variety of activities for everyone. So, prepare yourself and get ready to dive into the fun and exciting things to do in Puntarenas from the waters of the Pacific Coast to the jungle to the central city.
A day or two might not be enough to tour the entire city and nearby; so, manage your vacation days to completely savor and appreciate Puntarenas' beauty.