Coco's Island National Park is one of Costa Rica's amazingly beautiful eco-tourism island. Its remoteness tickles your mind and imagination of what marine life, tropical animals, or activities to enjoy in this kind of getaway.
One of Costa Rica's mission is to protect the exotic flora and fauna of every national park in the country, and that includes Coco's Island National Park. Hence, a trip to the national park with your friends and family will be a once in a lifetime opportunity to witness actual exotic marine life, various plant species, and indigenous wildlife before they become extinct.
Coco's Island National Park is one of the top bucket lists for most professional photographers. From steps to cliffs to any angle, the park is a sure hit not only to photographers but also to every traveler who wants to escape the hustling bustling city life.
Plus, if you are a seasoned diver, a nature lover, or an adventurer, it is no doubt that you will love a few days of your stay in this charming and dazzling island.
Where is Coco's Island National Park Located?
Cocos Island National Park is 550 kilometers away from Puntarenas, off Costa Rica's Pacific Coast and southwest of Cabo Blanco. Additionally, it is a hundred miles away from the famous Galapagos Island.
When is the Best Time to Go to Coco's Island National Park?
Organize your itinerary well, as we recommend you to explore the island for ten days. The trip from the mainland, Puntarenas, already takes up 30-36 hours of your time.
Since Coco's Island National Park's live-aboard operators are few, we recommend that you book your trip 10-12 months in advance to ensure the slot availability of the boats.
Since Coco's Island is known for scuba diving and if it is the main reason for your visit, we recommend you to plan your trip from January to March. These months have calmer seas and distinctive water visibility in which you can expect to have a show of sharks and big fishes.
The waves get tougher from July through November. It is during these months that you can encounter a considerable number of hammerhead sharks and manta rays.
The wave conditions get better during the dry season from December to May.
How is the Weather in Cocos Island National Park?
Costa Rica is a tropical country; hence, expect the weather to be humid and wet all year round.
The dry season starts from late December to early April. The rest of the months are abundant in rainfalls. Even during the dry season, expect a few downpours, especially in the afternoon. The most decreased downpour often occurs in February.
On the other hand, the intensity of rain pours almost every day from May to October.
How Do You Get to Coco's Island National Park?
Coco's Island National Park is a remote area; however, it is accessible only by a liveaboard dive boat tour.
You don't need to have the headaches of arranging your tour to Coco's Island National Park since the liveaboard company will take care of everything from San Jose hotels.
Or you can also arrange your trip from San Jose to the city of Puntarenas following the Caldera route. From Puntarenas, you can now organize your trip to Coco's Island National Park.
Get yourself ready for a 30-36 hour dive boat tour from the mainland, Puntarenas. You can either drop at the offshores of Bahia Wafer on the northwest or Bahia Chatham on the northeast, both bays having sandy beaches.
Though the national park is accessible through liveaboard dive boats, there are only three boats to accommodate every traveler. The Okeanos Aggressor, MV Argo, and Undersea Hunter travel a week and a half to the island; hence, it is advisable to plan and book your seats in advance.
About Coco's Island National Park
Coco's Island National Park was established in 1978 to home 270 types of fish, around 235 varieties of plants, over 400 types of insects, and 30 kinds of corals. If you want an undistracted panoramic view of nature, this is the perfect place for you.
Isla del Coco as it is known to Costa Ricans was once a UNESCO World Heritage Site in 1997. It covers more than 493 thousand acres, including the surrounding water areas.
The Costa Rican government ensures that no high-rise buildings or establishments should be built around or nearby the park to preserve the island's excellent structure and formation, along with the protection of the diverse wildlife and marine life.
Coco's Island National Park is also known to be a Treasure Island. Stories have been circulating that during the early 1800s, explorers and pirates buried treasures on the island. However, up to this writing, no one has found a treasure map yet to those claimed treasures.
Along with the burying of treasures, seafarers also left pigs, goats, and rats to breed, expecting something to hunt on their next trips. As of today, the effect of these mammals is damaging the extinct species of the island and the park. To that effect, the government is keeping it in control to avoid any harm in the ecosystem.
What to Bring / Wear in Cocos Island National Park?
Visiting Coco's Island National Park will take you hours and days to reach from San Jose Port. During transportation, travelers are allowed to go diving while you are on your way to the island.
And since Costa Rica is a tropical country, get ready to pack your top choices of bathing suit or trunks, bath towels, shirts, and shorts.
Don't forget your shoes and slippers along with rain gears, those which are appropriate for the lush green forest of the national park.
Of course, who would forget sunblocks and insect repellents?
Operating Hours and Fees
Enjoy an undisturbed panoramic view along with diverse flora and fauna before it comes to extinction for only $50/head from 8:00 AM to 3:30 PM.
Activities at Cocos Island National Park
Scuba Diving is the main reason why travelers set their foot in Coco's Island National Park. But if you are not into diving, don't get disappointed because you can still enjoy the sceneries while aboard the boat on your way to the island. Once you land to the island, take your cameras and video cameras ready and start to amaze yourself doing the following.
1. Trekking
Expose your eyes to the various flora and fauna Coco's Island National Park has to offer, which you wouldn't see in the cities or zoos. The floras include mosses, ferns, and bromeliads. You can also witness varieties of migratory birds such as red-footed booby, brown noddy, great frigatebird, flycatchers, finch, cuckoo, and so much more.
2. Scuba Diving and Snorkeling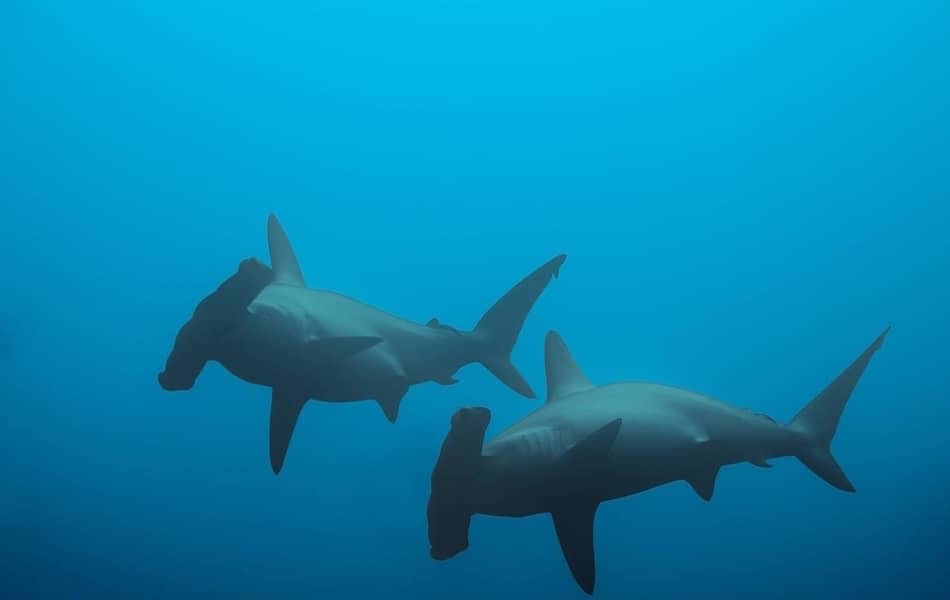 Explore the mysteries and wonders of the sea through scuba diving and snorkeling in one of the world's top dive spots. Amaze yourself with several volcanic tunnels, various coral reefs, and sea caves.
If the natural habitat is not enough to surprise you, let yourself excite with the views of whale sharks, hammerhead sharks, white tip reef sharks, tiger sharks, silvertip sharks, silky sharks, marbled rays, mantas, dolphins, blue marlin, varieties of fish and snails such as mollusks, crustaceans, yellowfin tuna, sailfish, giant moray eels, octopus, turtles, and more.
Surely, you will exhaust yourself scuba diving with the island's 20 dive sites to wander and discover its treasures.
The best time to dive here is between June and December. These are some Liveaboards to Cocos Island: Okeanos Aggressor II and Argo.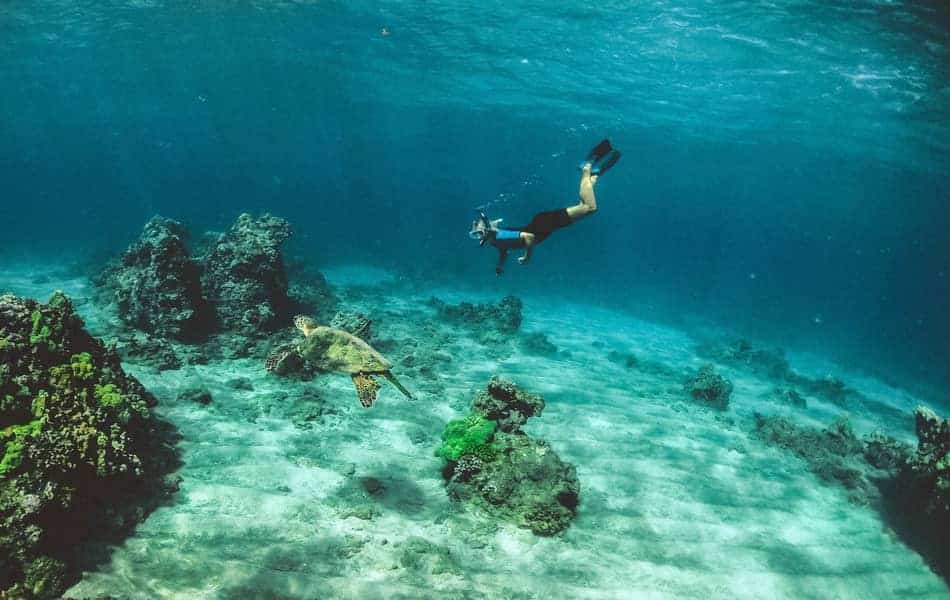 3. Hike and Swim
Coco's Island National Park boasts one of the impressive waterfalls in Costa Rica with a swimming pool at the bottom. Don't worry about getting there because the park rangers will guide you while giving a story about the park's extraordinary wildlife.
4. Boating and Fishing
If you are not a fan of diving or snorkeling, that's okay. You can still enjoy the beauty and wonders of the island by boating, fishing, or island hopping. Or you can even just lay on the beach, people watch, wildlife watching, and enjoy the sceneries.
Where to Eat
There are no restaurants in Coco's Island National Park as it is an isolated island. Therefore, pack something that would last you for days on the island.
Where to Sleep
There are no overnight facilities in Coco's Island National Park. The only accommodations on the island are the chambers for park rangers. So we recommend you to book your lodging on the nearby areas or from San Jose itself. You may want to try Jaco Royale Hotel, Hotel Punta Leona, Hotel San Bada, Makanda By The Sea, and Terraza Del Pacific Hotel to name a few of the nearby hotels.
Conclusion
Whether you plan for a diving excursion or a nature trekking vacation, Costa Rica's own Galapagos Island in the name of Coco's Island National park is the best place to wonder and wander with nature.
The numerous wildlife, marine life, and fauna will bring you to an unimaginative world that some of us didn't know exists.
As early as now, plan and book your fun adventures to Coco's Island National Park while the conservation of its remoteness and wildness still hold its value.