Where is Costa Rica
Costa Rica is located on the Central American isthmus, bounded by Nicaragua to the north and by Panama to the south. Costa Rica has the Pacific Ocean to the west and the Caribbean Sea to the east. 
Did you know that approximately 70,000 North Americans make their home in Costa Rica?  Friendly people, safety, climate, high quality, and affordable healthcare, and the cost of living have attracted millions of people for many decades.
Why Are Thousands of Patients from the US and Canada Choosing Dental Procedures in Costa Rica?
Costa Rica, a country renowned for its beautiful beaches and lush forests, as well as for its 'Pura Vida' lifestyle, is now the second most popular destination for tourists from North America who are also looking for dental services.
Each year, approximately 75,000 to 95,000 patients in the United States and Canada travel to Costa Rica to receive dental treatments.
These patients spend a week or more in Costa Rica and spend between $7,000 and $14,000 per visit, including in these expenses the dental services, air tickets, local transportation, hotel, and meals.
Costa Rica is a great destination for affordable dental care, particularly for budget-conscious Americans and Canadians who do not want to take long flights to Asia, to Thailand or India just to get dental treatment. Some reasons are:
Excellent quality dental care:  Costa Rican best dentists have been trained in the US and are probably  members of the American Dental Association or accredited by one of the leading Canadian agencies.
Easy access: Many airline carriers offer flights just a few hours from major US and Canadian cities, with affordable priced fares, Costa Rica is a convenient dental destination for North American patients. Specially if you need to make a return trip for dental implant work. 
Great prices: With savings of 50%-80% Costa Rica is the right choice and the right place to get your dental health taken care of.
They speak English to give you peace of mind: English is fluently spoken at many clinics.
Why Are Dental Procedures Abroad Cheaper?
One of the main reasons is because, education is more affordable in Costa Rica, and the education standards are extremely high. The other is that all dental clinics are regulated by the College of Dental Surgeons of Costa Rica, ensuring fair prices for the patient.
These Are Some Dental Treatments are available for you:
Dental Implant
Dentures
Porcelain Veneers
Full Mouth Reconstruction
Crowns
Teeth Whitening
Root Canal
Fillings
Example of Costa Rica Dental Prices compared to the United States
The price of dental healthcare in the United States has become unmanageable for regular people to afford. The Costa Rica dental prices have been a life saver for US patients since they get to save 50-80% on all dental procedures.
Because of the spiraling costs of dental care now suffered by so many US and Canadian patients, affordability is a big plus to Costa Rica dental clinics.
The comparisons below show just how affordable your trip to Costa Rica can be:
In the US or Canada, the average cost of a single dental crown is: $1,200; in Costa Rica: $350
In the US or Canada, the average cost of root canal, post and crown is: $2,200; in Costa Rica: $750
In the US or Canada, the average cost of dental implant and crown is: $3,900; in Costa Rica: $1,600
Look at the table below, the difference is huge.
| | | |
| --- | --- | --- |
| TREATMENT | COSTA RICA US$ | UNITED STATES |
| FILLINGS | 50-75 | 200 |
| ROOT CANAL | 300-400 | 1,100 |
| DENTAL IMPLANT | 750-1,000 | 5,000 |
| CROWNS | 260-400 | 1,100 |
| DENTURES | 600-1,000 | 3,000 |
| FULL MOUTH RECONSTRUCTION | 15,000-24,000 | 45,000-60,000 |
| PORCELAIN VENEERS | 350-400 | 1,000 |
| TEETH WHITENING | 330 | 650 |
Before You Travel Go Through This Checklist for Traveling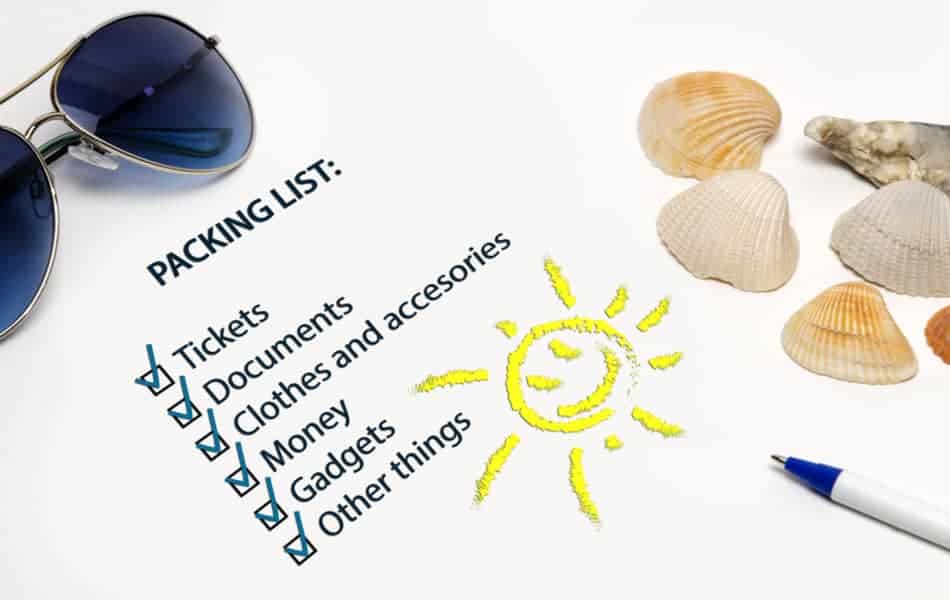 There are some things that you should have ready when you are visiting Costa Rica for a dental vacation:
A valid passport with a validity of at least 6 months before your date of travel. You should get it renewed if it is about to expire. if you are coming from the US or Canada. You don't need a visa.
The Colón is Costa Rica national currency, but US dollars are widely accepted everywhere in Costa Rica.
Weather changes are common in Costa Rica, plan ahead even though Costa Rica is a tropical destination.
Pack a few sweatshirts, comfortable jeans, tennis shoes, sandals, shorts, swimming suits, and sunscreen.
I know!! We can always forget something right? Well, if that is the case, you can go shopping in Costa Rica. Take some wonderful photos to capture the beauty of this amazing country.
If you have dental reports, take them all with you. It is better to have excess of information than lack of it. And YES!! Please include all the x-rays.
If you need to carry medication, please make sure you carry enough.
Costa Rica is very safe, so you do not need any vaccinations to enter the country.
Never travel without travel insurance, many things could go wrong like delayed flights, lost luggage, etc. You would be surprised how affordable that is. Check it out.
Places to Visit and Where Should I Stay
Hotel accommodations in Costa Rica range from basic backpacker for less than $10 a night to luxury hotels from around $100 a night to all-inclusive resorts.
To know more about affordable places to stay in San Jose click here.
Dry season (from December to April) is also the high season, where hotels are more expensive.
Some clinics will go the extra mile and could offer you free or discounted hotel accommodations, depending on the extent of your dental procedure.
You will find many of the finer medical and dental clinics in San Jose are located close to the Sabana Park. Here you'll find many budget and luxury hotels.
Escazú is an upscale suburb of San Jose, close to downtown, that offers many options from luxury American hotels as well as affordable airbnb rentals.
"Recovery Lodging," is something Costa Rica is known for. It is basically an extra care service provide to cosmetic surgery, and dental patients. These may include airport and clinic ground transportation, and 24-hour patient hotline.
Is Costa Rica Safe?
Costa Rica is a safe country and full of good people. Apart from San Jose, we do not feel a lack of security in Costa Rica anywhere in the country. Even walking at night. But the capital deserves a part-out chapter, as it is a somewhat conflicted city especially when the sun goes down.
Always use common sense. I know sometimes common sense is the least common of the senses, right? But you know what I mean.
Is the Quality of Care in Costa Rica High?
There are many dentists throughout Costa Rica who can offer you an excellent quality of care. Companies like Dental Departures takes the guesswork out of finding good, quality-checked dentists in Costa Rica.
They pre-screened their dentists' qualifications, professional memberships, and experience. Along with patient reviews and useful articles, this information is listed on their website for you to browse for free, helping you make an informed choice about your dentist.
What Happens if Something Goes Wrong? Is the Work Guaranteed?
The best dental clinics carry warranties on the work their dentists carry out.
You can use companies like Dental Departures for booking your appointment. This ensures you receive your care from a quality-checked dentist but also gives you extra peace of mind that should you experience any problems we are on-hand to take care of you. 
Do I Need to Speak Spanish?
No. Although Spanish is the main language in Costa Rica, English is spoken widely in airports, hotels, and restaurants. Most of the best dentists speak fluent English and are accustomed to treating patients from Canada and the US.
What Payment Methods are Accepted in Costa Rica Dental Clinics?
Cash is widely accepted, either US dollars or Colons. It's much better if you carry Costa Rican currency for everyday transactions.
Most clinics accept debit and credit cards. A small handling fee can be charged when paying with Credit cards though. Just one more thing to consider. This fee can be of 3% maybe 4%.
Is My US or Canadian Dental Insurance Accepted?
The Dental clinics in Costa Rica cannot bill your insurance company directly. However, you could be able to reimburse those medical expenses when you return home.
Always check with your insurance company if they provide coverage out-of-network. Before you book an appointment, check with your insurance company.
A medical tax deduction is something that eventually could save you money as well.
When Is the Best time to Visit Costa Rica for Dental Services?
Any time is a good time to visit. However, weather conditions are important.
Costa Rica's dry season – starts in December until April. The rainy season runs from May until November. Over this period, you can find special rates on dental treatments.
The Central Valley and San Jose are spring-like all year long. If you want to visit the beaches, well, the Pacific and Caribbean coasts are hot most of the time.
Is Costa Rica Wheelchair Friendly?
Most of the established hotels are wheelchair friendly. Many of the best dental clinics are in Escazu, which is an upscale area. These clinics provide can provide wheelchair-friendly transportation. Always check in advance with your clinic just to make sure.
Getting to Costa Rica
By air, into Aeropuerto Internacional Juan Santamaria, just northwest of San Jose.
By air into Aeropuerto Internacional Daniel Oduber Quiros. If you head to the Guanacaste region.
Traveling Around Costa Rica
By Car: Driving in Costa Rica is safe, your driver's license is usually valid for up to 90 days.
By bus: Local buses are cheap and will take you almost anywhere. Prices do not exceed $15.
Shuttle buses: Known as the "Gringo Buses," these run to popular tourist destinations. You can make reservations through your hotel or online.
Taxis: In San Jose, the taxis have meters, however many drivers for some reason do not use them. Outside San Jose taxis are not metered and negotiating price upfront is your best bet.
Tourist Visas
You are permitted to stay for up to 90 days with no visa. If you are from the United States, Canada, the UK, or from most Western European countries.
If you are from Australia, or New Zealand, you are allowed to stay for 30 days with no visa.
How Do You Book? 
Click here to get more information.
Cities in Costa Rica where you can book
ALAJUELA
QUESADA
BELEN CAHUITA
CANAS
COCO BEACH
HUACAS
SANTA CRUZ
TAMARINDO
CURRIDABAT
ESCAZU
MORAVIA
SAN ISIDRO
SAN JOSE
SAN PEDRO
SANTA ANA
TIBAS
ZAPOTE
HEREDIA
JACO