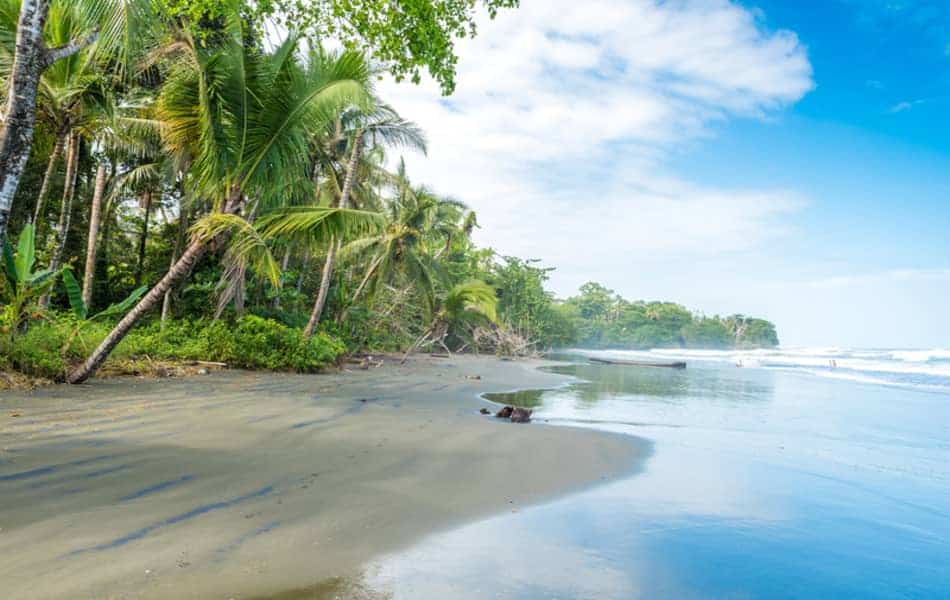 About Limon
Rainforest or the beaches, National parks, or the lively cities, Costa Rica offers a complete tourist attraction. Amazing biodiversity, wild adventure, and the smog-free Costa Rican sky will make you forget everything and enjoy life at its best.
In the Eastern part of Costa Rica, you find the country's seventh-largest province, Limon. It spans along the Caribbean Coast. The whole province stretches from the Sixaola border of Panama to the San Jose River.
Limon borders Nicaragua to the North, The Atlantic Ocean to the East, Puntarenas to the South, and Heredia to the West. It is also close to San Jose, the Capital City of Costa Rica.
Limon's largest city is Puerto Limon, it is also the capital city of the province. Puerto Limon is an international port, most of Costa Rica's imports are received there.
Limon is full of happy and friendly people. With a population of close to 100,000 people of the Afro-Caribbean ancestry, then you will definitely have an enjoyable stay. Read along to know some of the core things as you plan to visit Limon, the happy go lucky destination in Costa Rica
How To Get To Limon?
If you would like to visit Limon internationally, then San Jose Juan Santamaria International Airport is the place to fly into. The airport is located in the capital city of Costa Rica, which is San Jose. From San Jose, you can get to Limon province through three different ways:
Flights.
There is an airport in Limon province. Its name is Limon Domestic Airport. With $80 at most, you can get a one way trip to Limon and arrive in 30 minutes. The airport operates daily.
Buses.
The buses depart from San Jose Bus station in hourly intervals and arrive at Limon bus station. With $4-$10, you will arrive at Limon in 4 hours.
Cars.
With $15-$22, you will arrive at Limon within 3 hours.
From San Jose via Highway 32, the road distance to Limon is 160 km. It is a very enjoyable journey due to the natural air and beautiful scenery of the Braulio Carrillo National Park which is along the road.
Best Time To Visit Limon
On average, the temperatures are always high in Limon. There is usually a little variation from the average highest and average lowest temperatures per year.
Limon experiences an average maximum temperature of 30℃ and an average minimum temperature of 28℃.
According to the National Oceanic and Atmospheric Administration, the best month to visit Limon for recreational activities like swimming and surfing is in September because it is the warmest month.
June and August are also recorded to be the busiest months and most prices of flights are expensive at that time.
Do you dislike wet seasons? Then July is not the month for you to visit Limon. It is the wettest month and rain is experienced almost every day.
Thing To Do In Limon
Limon is among the most pristine and lush regions of Costa Rica. It is filled with rich forests, beautiful beaches, plentiful wildlife, and many more tourist amenities. Here is a list of things you can do in Limon:
White water rafting.
From Puerto Limon, you can enjoy a whitewater rafting tour at the Reventazon River at $100 per person.
Visit a park.
Just like most provinces in Costa Rica, Limon has parks. Some of the most famous parks to visit are Tortuguero National Park due to its howler monkeys and iguanas, Vargas Park, and Cahuita National Park which has a beach adjacent to it.
Explore nature.
You can have a guided walk or cable car tour or zipline through the Veragua Rainforest park which has explicit views.
With only $73, you can be able to explore the Caribbean side of Costa Rica through a shore excursion.
Did you know that there are many chances of you meeting sloths all over Limon province?
Visit plantations.
Visiting plantations is some of the things you can do with children as they will get to learn through their holiday/vacation. Some of the major crops grown in Limon province are bananas, coffee, and cacao. 
You can visit a plantation and get to see the procedure of processing some of those crops up to the packaging point. Puerto Viejo in Limon has the best chocolate forest experience and chocolate factory tour.
Go to the beach.
Do you love snorkeling? Limon has many beaches throughout the province where one can snorkel, surf, and even swim. For more information on the beaches, read along.
The people of Limon are friendly and you will always find a tour guide to guide you throughout your stay in the province.
Beaches In Limon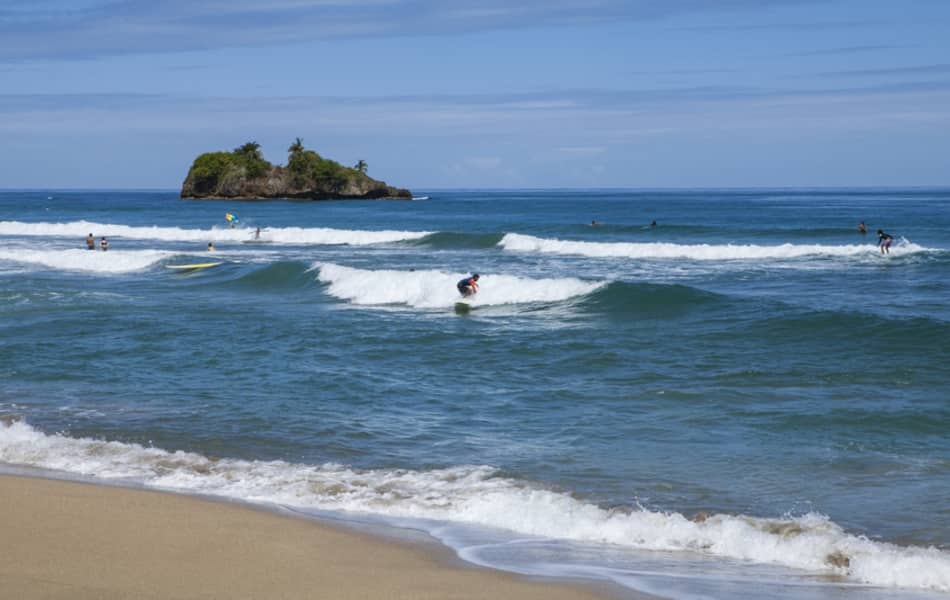 Limon has been well endowed with white sand beaches.
One of the beaches that one must visit when in Limon, is Playa Bonita. It is located 4km North West of Limon city. Its sandy beaches and bars and restaurants nearby make it a very conducive beach.
Some of the best beaches for relaxation in Limon are Punta Uva and Manzanillo beach.
Some of the best beaches for Surfing in Limon are Playa Cocles and Puerto Viejo beach.
All the beaches in Limon are closely located. For instance, the distance between Puerto Limon and Puerto Cocles is 40 miles which is 1 hr apart.
Restaurants in Limon
There are many restaurants in Limon. Some restaurants offer take-away services only, some have sitting space and some even do deliveries and all you have to do is make a call to order.
Some of the most famous restaurants that have received good reviews and ratings from its visitors are :
Caribbean Kalisi Coffee Shop– It is best known for brunch.
Soda El Patty- It is best known for its live music. You will get to experience delicious food and Caribbean music.
Restaurant Cocori– It is best known for its Caribbean and seafood.
Taylors Restaurant– It is best known for its local cuisines. 
Fruit and Veggies Land– It is best known for its smoothies, fresh juices, and tacos. With as little as $2, you can get something to snack on at the restaurant.
Gecko Cafe and Grill– It is best known for its Coffee and grilled meat.
Some restaurants like Macrobiotica Bionatura cater to all Vegetarians in Limon as it offers only food for Vegetarians.
If you would like to cook for yourself, you can go and shop at the largest supermarket known as Mas X Menos in Honduras.
Where To Stay
Due to its favorable temperatures, Limon experiences many visitors, both local and foreign hence the reason why there are many accommodation options. The prices vary depending on closeness to beaches, facilities in the hotel, the demand for the hotel rooms and so much more. 
There are high-end hotels, middle-range hotels, Airbnbs, and lodges.
High-end hotels.
The prices of these hotels begin from $150 per person per night. They have Wifi and swimming pools inside.  Some of these hotels are Hotel Aguas Claros whose prices are $250, Tortuga Lodge, and gardens whose prices are $169, and many more.
Middle range hotels.
The prices of these hotels vary from $50 – $100 per person per night. Some of these hotels are Kenaki Lodge which is adjacent to Cahuita beach, its prices are $100, Salta Lodge whose prices are $97, Laguna Lodge Tortuguero whose prices are $55.
AirBnBs
 AirBnBs are an affordable option for you to stay while in Limon. For instance, Playa Negra guesthouse charges $ 6 per night per person. For more information, on the Airbnb accommodations available.
You should book accommodation early especially during the high peak season.
Conclusion
If you are looking for a place to enjoy yourself in Costa Rica, then Limon is the place for you. Its conducive temperatures, friendly people, tranquil nature, and many beaches should be a reason why you should add it to your bucket list. You can't avoid falling in love with this beautiful place, the ever happy people, and daring adventures around Limon.