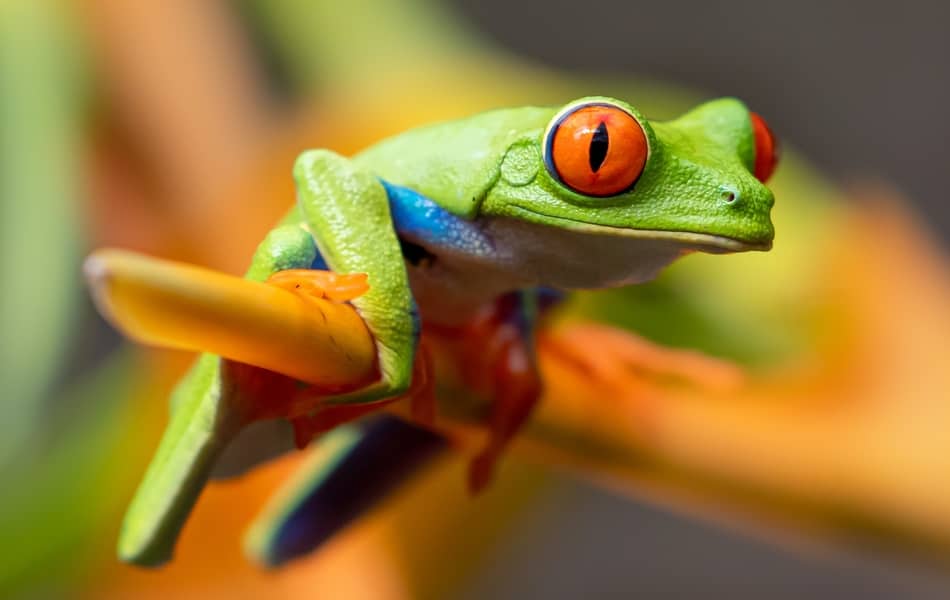 Are you planning for an off-beaten destination in Costa Rica? Do you enjoy immersing yourself in lush green forests combined with dark sand beaches? And if you're starting to get excited, here's more – how would you want to quietly walk in a trail watching endangered green turtles laying their eggs?
Look no more because we can give you a peek on Costa Rica's one of the remote ecotourism haven – Tortuguero, dubbed as the 'Little Amazon of Costa Rica.
Whether you're going for a family vacation or an adventure, here's all you need to know before getting there.
Where is Tortuguero National Park Located?
Constituted in 1970 on the Northern Caribbean coast of Costa Rica, Central America, Tortuguero National Park is a home for thousands of endangered nesting sea turtles.
Tortuguero National Park is located in the province of Limon, next to the small fishing village of Tortuguero, having a population of 2,000 people. Although the main livelihood of the residents here is fishing, several of them work at hotels, restaurants, and tour guides.
When is the Best Time to Go to Tortuguero National Park?
If you want to watch thousands of Green Sea and Hawksbill turtles lay their eggs in the dark sand beach, head on to Tortuguero National Park between June and October with a peak season in August. Nevertheless, you can also spot Leatherback turtles from February to May, IF you are lucky enough. You may see baby turtles hatching during November; however, you won't be able to observe mature turtles laying their eggs.
Although it is possible to watch the turtles lay their eggs during the day, you can observe more of their digging and laying during starlight.
However, no one is allowed to visit the beach from 6:00 PM unescorted. You can arrange for a guide through your hotel.
How is the Weather in Tortuguero National Park?
When deciding on a travel plan, the weather is one of the top considerations you are looking at. Well, not in Tortuguero National Park.
Tortuguero is one of the wetlands of Costa Rica. During the dry season, it even showers in the afternoons.
Heavy rainfalls occur from October and end in December to early January. Dry, sunny weather starts from January to April. Then the rainy season comes again in May with a downpour by the end of September and October.
Frankly, there's no bad season to visit Tortuguero National Park. It depends on how you plan your itinerary and what you prioritize to see. If you prioritize watching the turtles lay their eggs, it is best to visit during the rainy season.
How Do You Get to Tortuguero National Park?
There are no roads to Tortuguero National Park; hence, you can only access the park by boat. All transport starts from Tortuguero village. You can consider the following means of movement from where you are hopping off.
1. Plane
You can reach Tortuguero village by the local airline, Sansa or Aerobell, from San Jose for thirty minutes or one hour with one stop. While it is more expensive and saves plenty of your time, the aerial view adventure of the banana plantations, mountains, and volcanoes are worth your bucks.
From Tortuguero airport, you need to hop on a boat ride for five minutes to reach the village and hotels.
2. Rental Car
If you opt for a rental car, there are two possible routes to follow.
From San Jose, head to Guapiles route 32 then route 247 towards Cariari. Follow the course of the road to Campo Dos, Cuatro Esquinas, and Palacios that will end in La Pavona. You have to leave your car at its parking lot with a cost before heading to the boat ride.
If you are traveling from the south Caribbean coast like Cahuita and Puerto Viejo, Moin dock is the best route for you. From Cahuita or Puerto Viejo, take the exit route 32 towards Limon for 1.5 miles until you reach a railroad bridge. Take two lefts after the bridge until you reach the docks. There are security guards to assist you in where to park.
3. Shared or Private Shuttle / Boat
You can arrange your private buses and boats through your hotel. The ride from San Jose to the docks of Cariari, La Pavona, Caño Blanco, and Moin approximately takes three hours.
From the docks, you need to transfer to longboats and enjoy the magnificent view and feel of Costa Rica's mangroves and rivers.
You can choose to book a private bus from your hotel or a shared shuttle from San Jose and La Fortuna. If you want to enjoy Costa Rica's jungle in peaceful and tranquil transportation, this is the best option for you as it only holds 1-6 people.
4. Public Bus / Boat
Nothing beats the adventures of immersing yourself with the community and learning how the people live in the town you're visiting.
There are two main docks, with long skinny boats that hold 10 – 26 people, to reach Tortuguero village.
a. La Pavona Dock
From San Jose, head to Gran Terminal del Caribe, Calle Central Ave 15 downtown, and take the Grupo Caribeños en route Cariari. The journey takes you two hours with schedules starting from 6:30 AM, 9:00 AM, 10:30 AM, 1:00 PM, 3:00 PM, 4:30 PM, 6:00 PM, 7:00 PM, and 8:30 PM.
Then, from Cariari's Estacion Nueva, walk down to Estacion Vieja for a bus to La Pavona. The bus schedules start at 6:00 AM, 9:30 AM, 12:00 NN, and 3:00 PM with 1.5 hours drive to La Pavona.
Finally, from La Pavona, ride a boat towards Portuguero village for an hour or two depending on the tide situation. Make sure to plan your rides ahead from San Jose to catch the boat schedules from La Pavona at 7:30 AM, 11:00 AM, 1:00 PM, and 4:30 PM.
b. Moin Dock
Though it is a longer route with 3 – 3.5 hours, Moin Dock is the best option if you're coming from Limon, Puerto Viejo, or Cahuita.
Take a bus from Puerto Viejo or Cahuita station heading to Limon. Then from Limon, ride a bus headed to Moin dock.
5. Tour Packages
We know tour planning eats up your days and nights even months before your travel. If you want to relax and enjoy without the headaches of planning your journey from stepping in San Jose down to Tortuguero National Park, opt for a tour package through a tour agency or company.
The agency will provide the hard work of planning from hotels, transportation, and food. Some even include activities for you.
About Tortuguero National Park
The Tortuguero National Park preserves 19,000 hectares of lush rainforest, beach, swamps, mangroves, and freshwater riverine.
Dubbed as the third most visited national park in Costa Rica, it's a home for various animals, trees, and plants.
If you are bold and adventurous, worry not as Tortuguero National Park offers you a 700 to 3,500 meters trail to hike on.
What to Bring / Wear in Tortuguero National Park?
It is a tropical country on that side of Central America so get your shields ready. It is a humid and wet village to visit, so be sure to pack our recommended list as follows:
1. Beach
Summer clothes – tank tops, swimsuits, flip flops, shorts
Light clothes for the night when the temperature gets a bit cold – light sweatshirts, long pants
Clothes that dry up fast – dri-fit
Quick-dry towels
2. Mountains or Rainforest and the City
Clothes that can resist less than 10 degrees Celcius – long sleeves and pants, sweater, closed shoes, and socks
Rain jackets / coats / poncho – must-haves
3. Waterproof Gears
Waterproof backpacks to safeguard your cameras, laptops, or any electronic devices
Plastic Bags or zip locks – for dirty and wet clothes and shoes
Water shoes – for hiking or any outdoor expeditions
4. Miscellaneous
Flashlight – power outage is common during the rainy season
Foldable umbrella
Rain boots
Extra batteries
Sunscreen
Mosquito repellant
Operating Hours and Fees
You can enjoy Costa Rica's jungle for USD15 from 6:00 AM to 6:00 PM every day.
Activities at Tortuguero National Park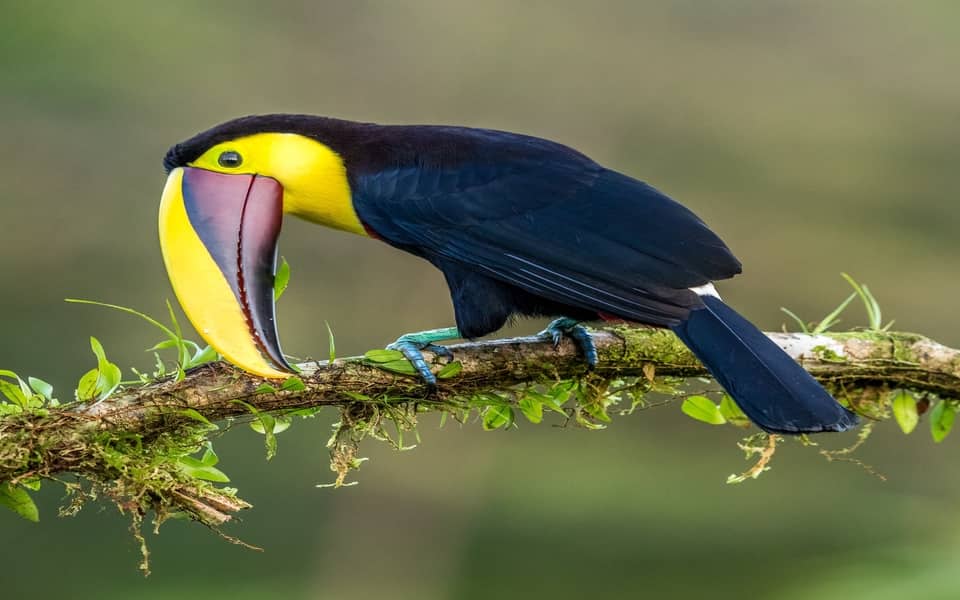 Since Tortuguero National Park is home to thousands of flora and fauna, a wildlife safari is top on the list. However, there are other exciting and thrilling things to do to make the most out of your visit to the national park.
1. Tortuguero Bird Watching
Satisfy your eyes with a wide range of neo-tropical birds such as raptors, flycatchers, warblers, toucans, manakins, oropendolas, and much more.
2. Ziplining
You can book your zipline activities through your hotel or from the town before reaching Tortuguero.
3. Kayaking
Explore Tortuguero National Park through canoe rentals and kayak tours that you can book in town.
4. Fishing
You can fish red snapper, barracuda, snook, and others that lodges even allows you to cook what you've got.
5. Sea Turtle Conservatory Museum Visiting
Learn the fascinating life cycle of turtles through videos and pictures.
Where to Eat
If you want to experience authentic food out of your hotels, head on to town. Although it is a small village, you'll get considerable options like Soda Dona Maria, Pollo Tito's, Budda Café, and Dorling Bakery.
Where to Sleep
There are several hostels and hotels you can choose from with a friendly budget like Tortuguero Cabins, Hotel Casa Marbella, Pachira, Manatus, and Mawamba. You can either book inside the village along the canals or outside the town.
Conclusion
If you are planning for a family vacation or an expedition with your friends or if you want to explore alone in the lands of Central America, make sure to include Tortuguero National Park in your bucket lists.
Explore the wildlife and local culture highlighting your Costa Rica holiday with Tortuguero National Park.
And don't forget to bring Costa Rican Colones. Though Tortuguero has one ATM, it is still better and easier to use the country's currency.
Photo Special Thanks to:
https://unsplash.com/@zmachacek
https://unsplash.com/@sleblanc01