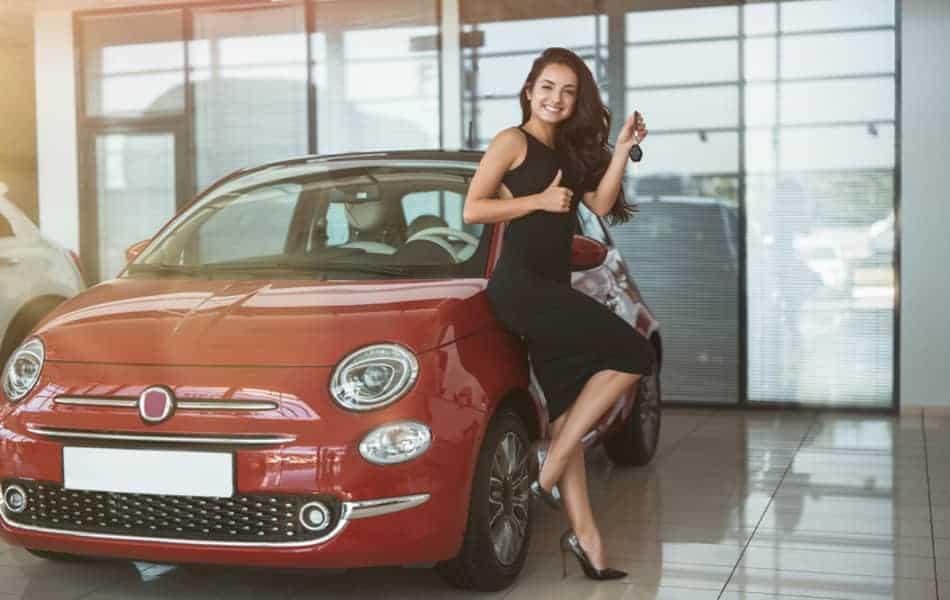 Often when visitors come to Costa Rica, their mode of transport will be the local transport or shuttles to get around. Of course, there are always rental cars as well if you are not short of cash.
Sometimes, if you are a visitor and you want to see a place or get somewhere at a specific time, often the only choice is a rental car. You might only want to rent the car just for a day to do that.
But when you realize just how much more of the country you can see at your own leisure and time, that one day might turn into a couple of weeks!
In Costa Rica, it's not that expensive to rent a car
Renting a car can amount to anything from around $20 a day to hire a small 4-wheel drive SUV.  But in any case, there are a handful of things to know before you do rent a car in Costa Rica, so here's a bit of a guide to keep you prepared for in case you do want to rent a car.
Some places in reality are a lot more difficult to reach than just the easy look of a few centimeters that are shown on a map! Some trips might turn out pretty lengthy on a bus in the end.
And sometimes because of park hours and the schedules for the buses, you might even have to spend a night in other places and then think about taxis the next day! By the time you've worked out all your transport plans, you need to plan how to get rid of your headache!
Here are a couple of our tips:
1. It's cheap
You will find out it is not at all beyond your limits; it might prove to you to be actually cheaper than using the direct shuttles between popular destinations.
2. You get to see all the hidden gems you want
Being a very touristy country, a rental car in Costa Rica is the only way to venture off the typical tourist routes and take time to take it all in.
3. You appreciate the scenery
The countryside in Costa Rica is nothing short of beautiful. Riding in a shuttle or bus, you have to take it all in as you wind around all the turns and curves. Driving a rental car, you can pull over in safe places to admire the scenery.
4. It's faster
Sure, the local buses are cheap, but they are also slow, stopping every so often to pick up more people as they go along. Sometimes short trips even take much longer than you think.
5. Driving in Costa Rica is pretty easy, really
Sometimes the insane traffic can scare people off from renting a car. But it's much better in Costa Rica; the traffic isn't as hectic as in other cities, and you don't encounter too many difficult situations.
6. It's convenient
Having your own car, you don't have to look up when the next bus is leaving. You also don't have to wake up early to catch the early bus. You have the freedom of stopping for lunch or going to the restroom at your leisure!
7. It's fun!
It's the freedom of seeing, doing, and going and coming at your own whim!
8. Parking is easy
Parking isn't really an issue with a rental car. Most of the hostels, Airbnbs, and hotels are equipped with parking spots. And visiting the national parks, the parking is cheap, around $2 – $4 USD for the whole day if you are in the park.
General prices around rental cars in Costa Rica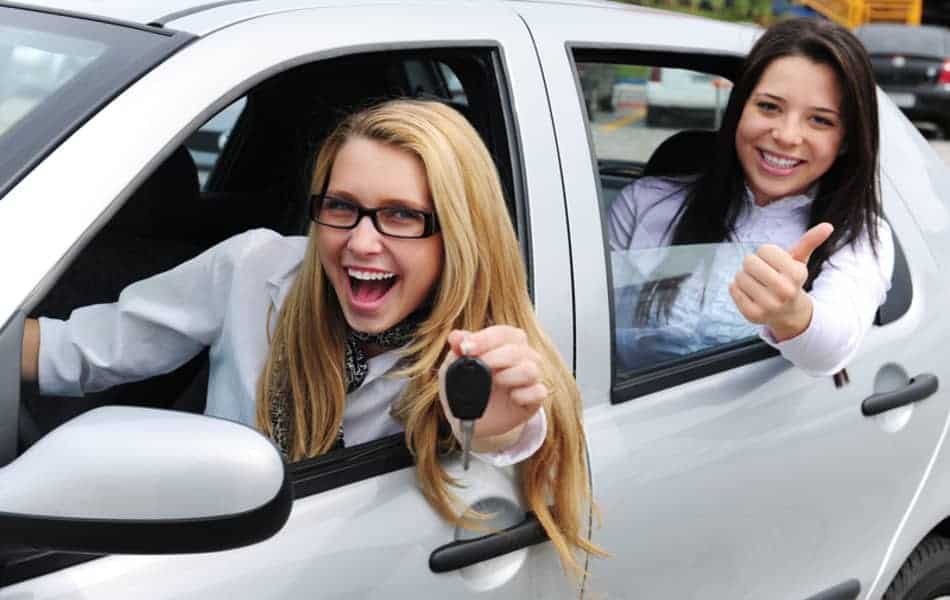 Prices will vary depending on the type of vehicle you choose to hire; what time of the year it is, and which rental company you use. Naturally, if you visit Costa Rica outside the peak tourist months, hiring a car will also be cheaper.
Remember that in addition to renting a car, you must add in the cost of gas. That can be roughly 680 CRC for every liter (say about $4.53 for a gallon). If you drop off the car at a different place to where you got it, you will also pay a drop-off fee (it will be around $50 USD). These are all just general estimates of how much you can expect to pay.
The cheapest way to get around Costa Rica is to take local buses. But remember, as we said above, even though they are comfortable, they stop and pick up people along the way. So for instance, a direct shuttle might take you 4 hours to get somewhere compared to a bus which might take you 6 hours. Here we give you a breakdown of costs, as well as the advantages and disadvantages of hiring a rental car. It's entirely up to you and your needs, and the number of people in your group what you will decide on.
Basically the cost of driving a rental car could amount to around $467 for 15 days. That will cover your rental and gas, and a couple of other expenses. If you use the direct shuttles it works out around $518 for 15 days. The rental car might not be all that much cheaper but when you consider that you can stop over at restaurants at leisure or view-points instead of relying on ubers or taxis, then it is worth it!
Find the best deal on car rentals in Costa Rica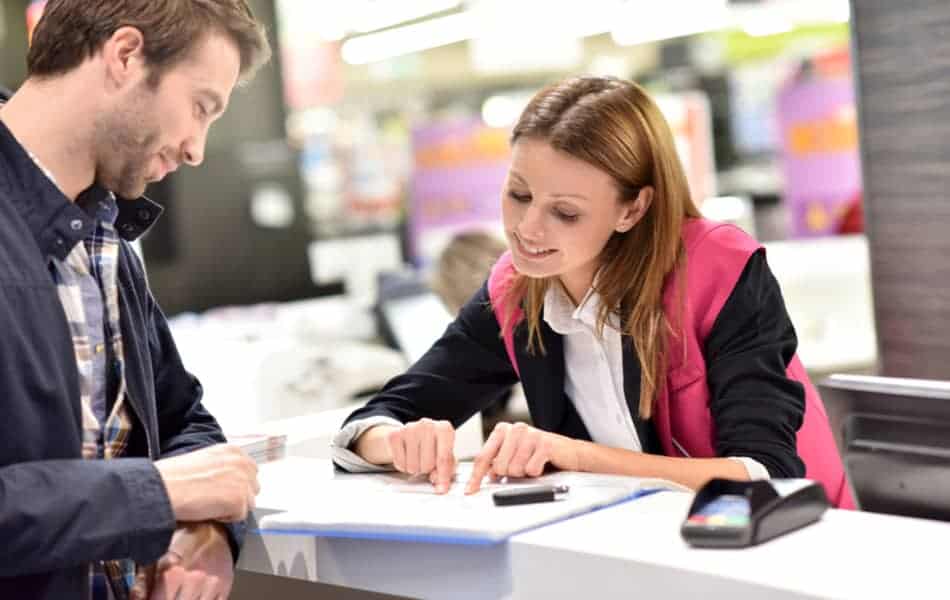 Look at places in Costa Rica such as RentalCars.com. This company will give you the best prices and also provide you with all the necessary details about the company charges. They ensure that you have all the right facts before you commit and sign anything.
This website compares all the companies so you can see the price differences too and choose your best choice. Remember, as far as Costa Rican law goes, it is the law to have insurance to cover your rental car, but in a lot of cases your credit card or travel insurance covers this – then it's unnecessary getting it through the rental company. You will discuss all these important details with your service provider.
Some other important things to consider when you hire a car in Costa Rica
Age requirements
Remember, the minimum age for renting a car in Costa Rica will actually vary according to the company. Some have a minimum age of 23; others are a minimum age of 21. Budget and Hertz in Costa Rica require a minimum age of 25. You need to check as all the companies are different.
The best time to hire a car
There are cheaper times to rent a car in Costa Rica and these are during the low seasons. The low seasons are May, June, and September through to November. You could expect a mid-size SUV in Costa Rica for a week to be around $260 USD.
That same car during Christmas and New Year would be around $600 for the week! See the difference. During February you could expect to pay around $550 USD a week. But still, prices will depend on other things like availability, extras, insurances, taxes, fees, etc.
What about gas?
The cost of gas needs to be considered too. You pay around 620 colones per liter – that's about $4 USD per gallon. Diesel is cheaper. For about a week trip, on average, you would drive say 500 kilometers or 310 miles.
In an SUV, a full tank of gas would cost you around $65 USD to fill up. Don't forget that between some towns there are also toll booths that can charge anything from around 100-800 colones (i.e. 20 cents to about $1.40 USD).
No smoking inside rental vehicles
If you do smoke inside the vehicle, you can expect the company to charge you a fine for this and this can amount to around $100. Also, if you hand in the car and it's very dirty, you might need to take it to be washed because you might get charged if it's very dirty.
Car washes are around $10-$20 USD. You are not allowed to smoke in a rented vehicle in Costa Rica. You can face a heavy penalty if you do smoke, somewhere around $100 USD.
Extras
These could be extra things you want in the car such as Wi-Fi or GPS, etc. There are other things too, such as an approximate $1500 hold on your credit card. This is to make sure the car is returned, and if there are any damages, the card gets charged for instance.
The way to go!
Renting a car for your road trips; well it's the way to go as far as future travel goes, due to the Covid-19 pandemic – it's a way better way to practice social distancing and exploring on your own away far from the maddening crowds.
You will love nothing more than a good road trip in Costa Rica thanks to all the breathtaking beauty around you, the magnificent beaches, and that fresh pure air – Just do it! With a rental car!