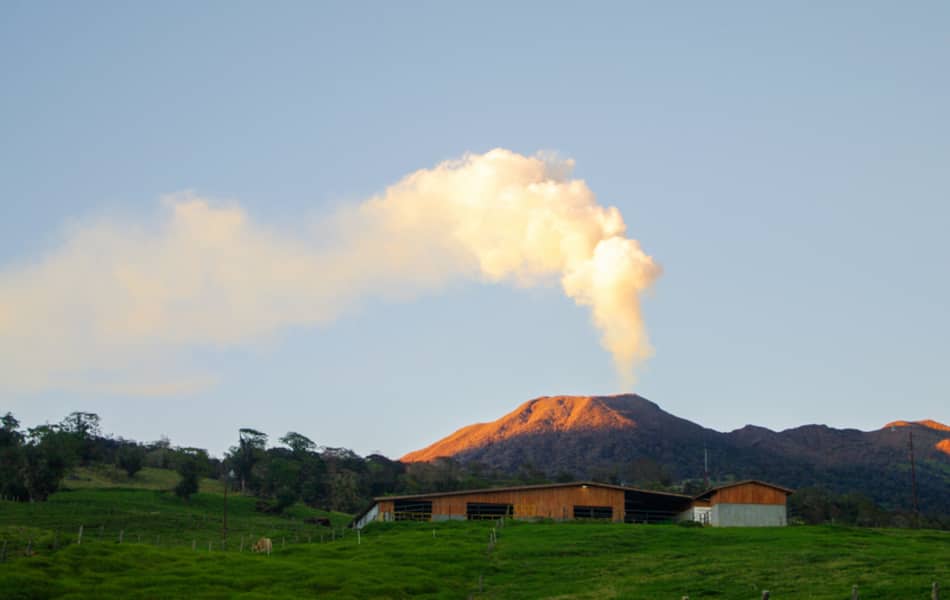 Costa Rica has a lot of amazing places and scenery for visitors and tourists to feast their eyes on. There are so many tourist places that some are even reported to be less visited. One of such places is the Turrialba Volcano National Park.
This National Park is located in the Cartago Province, and it occupies the land area around the Turrialba Volcano. In previous times, the Turrialba city was the major passage to the Caribbean coast, but other major roads were opened up with time.
If you're a visitor seeking more information about the Turrialba National Park, not to worry! This article has everything you need. All your pressing questions about the area will be answered.
Ready?
Let's delve in.
When is the best time to visit Turrialba National Park?
Well, Turrialba has average, sustainable temperatures for most parts of the year. They are usually sunny and nice, except for some extreme temperatures in summer and slight chances of rainfall in the second half of the year.
Compared to other tourist places, Turrialba is quite temperate. But if you're looking for the warmest times to visit the area, the best times are mid-April, May, and June.
The warmest time is early May because the temperatures are not dropping below 66.3°F.
How is the Weather in Turrialba National Park?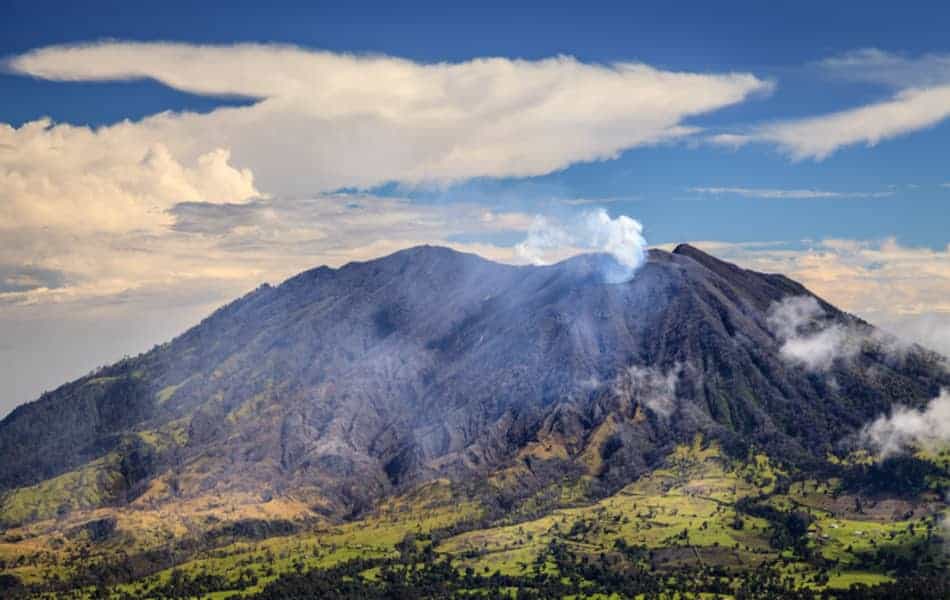 As mentioned earlier, Turrialba boasts of average sustainable temperatures all year round. It is quite temperate compared to other parts of Costa Rica (and even tourist destinations in other parts of the world).
They experience sunny and warm weather the most between January to June, with the warmest temperatures in mid-April, May, and June.
Precipitation begins slowly from July through to early or mid-December. The months with the highest level of precipitation are August, September, October, and mid-November.
The humidity level across all months in Turrialba National Park is relatively stable. July, August, and September may see a slight increase but it usually drops quickly to the average value.
How do you get to the Turrialba National Park in Costa Rica?
You can use different means to get there.
If you're taking a public bus, the journey is approximately 1 hour 25 minutes. The fastest way is to depart from the San Jose Bus terminal. Look at the Guayabo Monument Bus schedule for bus arrival and departure times.
If you're using a taxi, the journey is approximately 1 hour. You might share the space with other people but it's more comfortable.
If you don't want to share your space, you can opt for a private taxi from San Jose, or better still, rent a private car. To get there from San Jose, use the highway going towards Irazu Volcano and Cartago. As you drive, you'll see an exit going towards Pacayas. Take that exit and keep going until you get to La Pastora. That road is a double left, so you can continue on either lane until you reach a notable café called Danza con Nubes. You can park there and take a few steps towards the National Park.
If you're planning to go by air, unfortunately, there is no direct local carrier from San Jose to Turrialba. You can only board a bus, a taxi, or use a private car (preferably a 4WD).
About Turrialba Volcano National Park
Turrialba was the passage to the Caribbean coast. Right now, it's a great place to host activities and amazing places like the National Park. This town is about 71 km east of San Jose and it's the easiest and most straightforward route used to get there.
A huge part of the Turrialba Volcano National Park consists of primary and secondary forests. So, it's very normal to see wildlife moving around in some parts. Dense vegetation covers the beautiful volcano, and it looks out over about 3900 acres of rainforest.
 When you hike along the trails, you'd see different lava flows that show that rivers of hot magma once flowed there, and these trails are absolutely beautiful and scintillating! At the top, there are so many 360 degrees viewpoints that show the preserved magma trails on the rims in all its glory!
However, despite its beautiful features, it is one of the least visited National Parks in Costa Rica due to a volcanic eruption. There were a series of seismic and volcanic activities that closed the Turrialba National Park and other notable places like the San Jose International Airport for months in 2015.
Although consistent and practical efforts are being made to cushion the effects of the eruptions, the fear still lurks in the corner.
What to Wear or Bring when coming to the Turrialba Volcano National Park
As a first-time visitor or tourist, you may be wondering what sort of clothes to wear or bring when coming to such an environment.
A lot of people consider the Central Valley to have the most sustainable and comfortable climates. The temperatures range in the 70s during the day, and in the 60s at night.
However, despite the relatively average temperatures, you still have to note the month you'll be traveling so that you can plan adequately.
There is a slight chance of rain in sunny periods from April to July, while there are heavy precipitations between August and mid-November. Tourists and visitors are expected to carry t-shirts, rain gear, the right shoes, shorts, trousers, sunglasses, and sun-block.
You can wear a pair of shorts and a tee-shirt. 
Operating Hours and Fees
The entry fee is $10 per person but the experience is worth more than that amount. It is open from 7am to 3pm, but on days when the park is closed due to slight volcanic shaking, visitors are only allowed to go a few steps and see the volcano from a fair distance.
Activities at the National Park
What kind of activities can you do at the national park?
There are several fun activities that tourist and adventurers can partake in:
1.    Ziplining and Canyoning
These are fun activities to do at the national park, and the great thing is that the zipline isn't so long and the waterfalls aren't high. Perfect for all age groups.
2.    Explore the Guayabo National Monument
This historical site is one of the important ones in Costa Rica. It dates back to thousands of years. You can hike the trails while learning about ancient civilizations.
3.    Go on a Golden bean coffee tour
Do you love coffee? Then you'd most likely enjoy your stay at the Turrialba Volcano National Park. Most importantly, the Golden bean coffee place uses very sustainable and Eco-friendly activities.
What are the accommodation options?
Accommodation options vary, especially if you're on a budget. It's expected that you lodge in a place very close to the national park so that you don't have to spend so much time going there. You can either lodge in a hotel nearby or rent an Airbnb space (which is cheaper).
Some hotels have tour guides for tourists and first-time visitors. If the one you choose comes with one, that's an added advantage.
Examples of nearby hotels include Guayabo Lodge, Spanish by the River, Casa Aquiares Lodge, Villa Turrialba, etc.
Where can you eat?
If you're a foodie, you'll most certainly enjoy your time at Turrialba. It has varieties of food delicacies that are sure to get your taste buds rumbling. Examples of top restaurants there include Casa Turire, Wok and Roll, Don Porfi, etc.
Conclusion
So, there you have it!
When you talk about volcanoes in Costa Rica, Turrialba stands as one of the most pre-eminent which you can feel once you are around this volcano. The eruptions are simply astonishing.
This tallest volcano national park in Costa Rica is something that reminds you of how powerful nature is and how we need to respect it.
The Turrialba Volcano National Park in Costa Rica is certainly one of the best places to visit in Costa Rica. That should be your next stop in your travel plans. Get Ready!