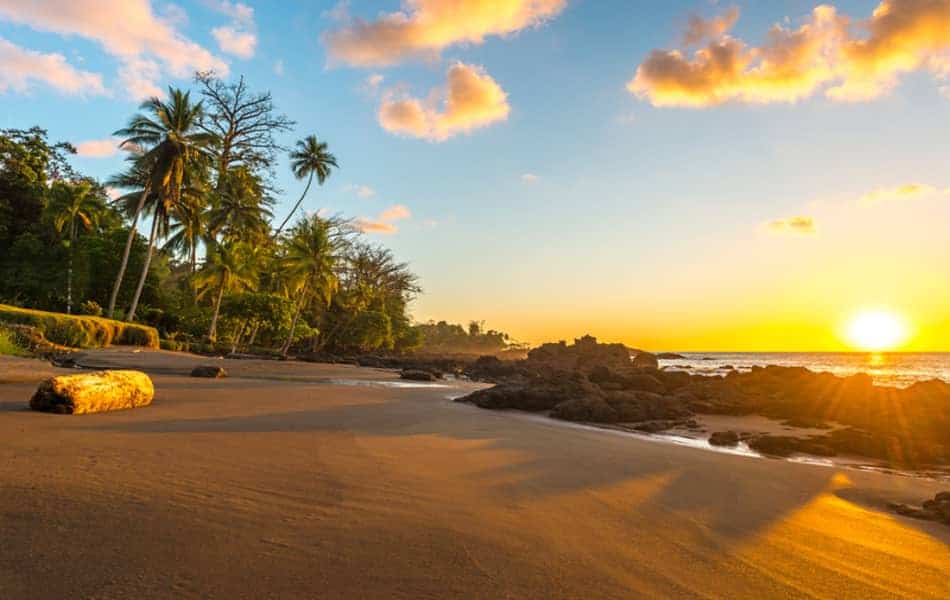 Looking for a great place to visit for your vacation? We suggest you visit Corcovado National Park.
Corcovado National Park is one of the most biologically intense places on earth. If you're looking for a place to get away from the busy and noisy metropolitan life while enjoying nature, Corcovado National Park is your answer.
Where is Corcovado National Park located?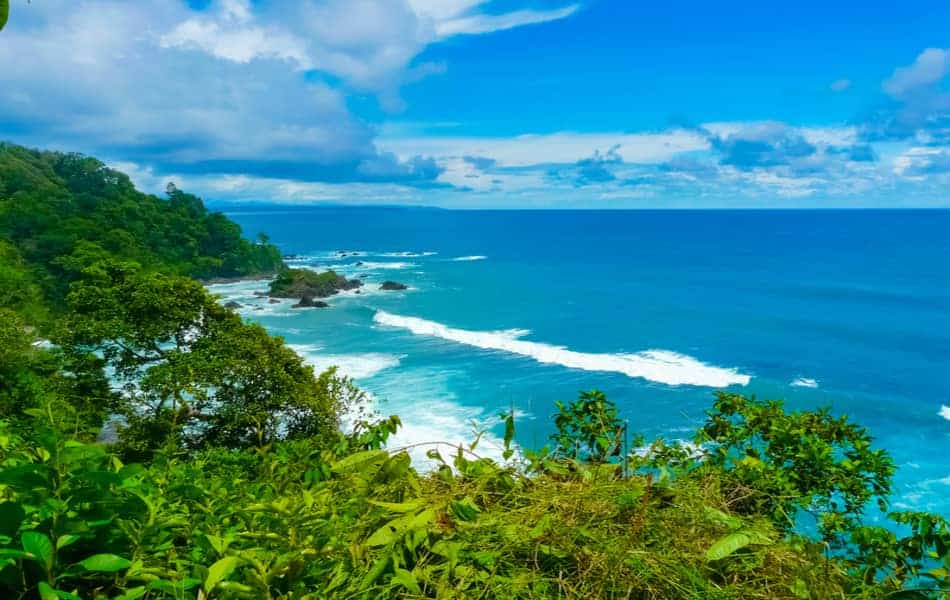 Located on the Osa Peninsula in Osa Canton, southwestern Costa Rica, Corcovado National Park is home to many endangered species. It was established back on October 24, 1975 and the most important part of the Osa Conservation Area. The whole area is huge, 424 square kilometers to be precise. 
Because of its size, Corcovado National Park is the largest park in Costa Rica. It's the most important place in the country due to the fact that it protects the biological reserves of the country. You'd need to read a whole encyclopedia to learn of all the ecological variety that the Corcovado National Park protects.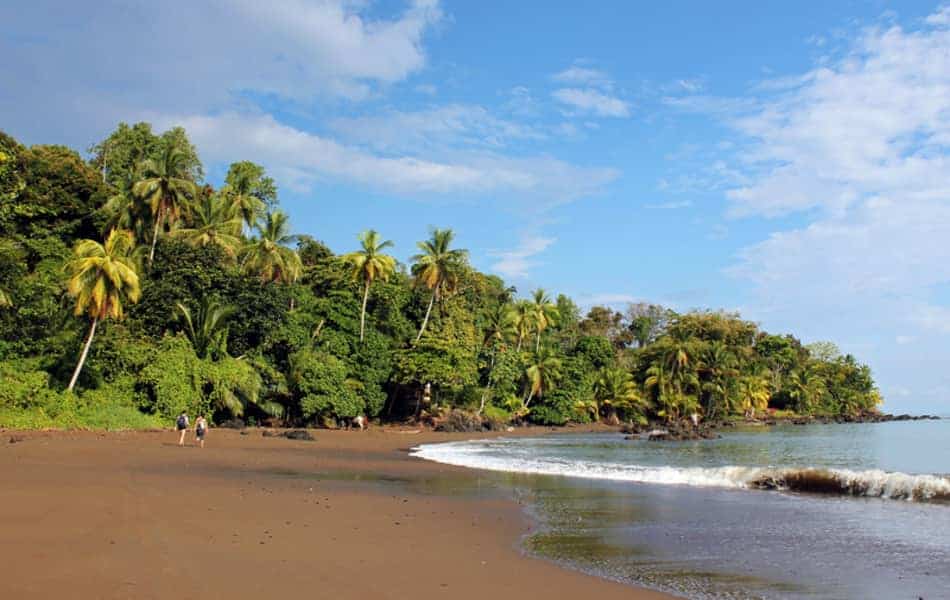 On both north and south entrances to the park, you'll see Puerto Jimenez and Drake Bay. These two towns are the main gateways into the Corcovado National Park.
Puerto Jimenez is an amazing town; you can take a five-minute walk to the beach and see all the beautiful sceneries and wildlife surrounding you. At night, you'll see and hear nocturnal animals being active and it's like a completely different place because of that. The town is relatively safe for visitors, if you decided to stay here, the owner of the cabins will stay right on the property.
Drake Bay is just as amazing as Puerto Jimenez. From the town, you can see the thick rainforest full of exotic wildlife. And from a different direction, you can see the warm ocean waters full of marine life. Surrounded by nature from all directions, you'll feel fully immersed in nature. There are plenty of restaurants and lodges to make your travel easier and safer.
The best time to go to Corcovado National Park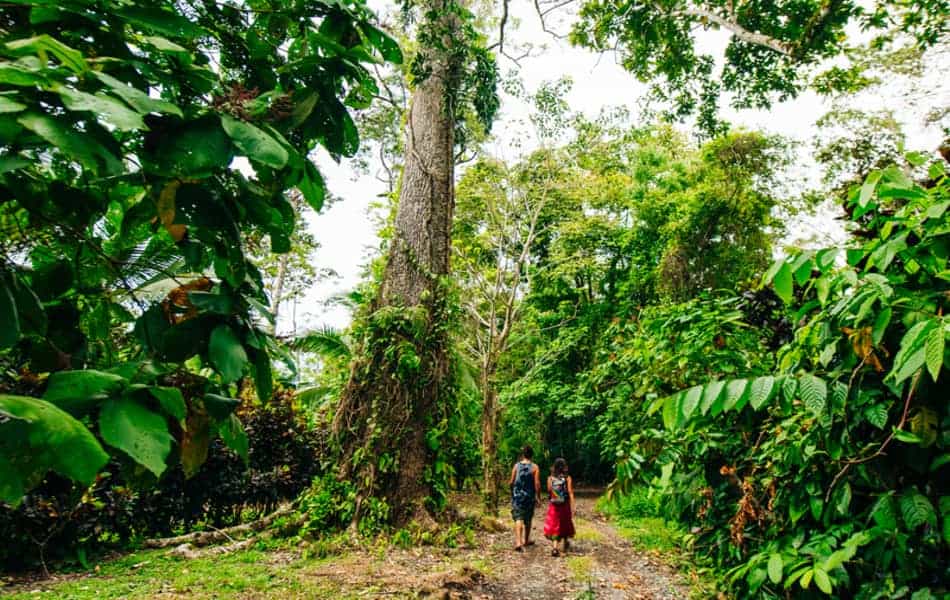 The best time to go depends on what you prefer. During the dry season, you'll have to prepare for a hot and well, dry day. During the rainy season, you won't have to deal with the hot temperature, but you'll have to deal with heavy rains. Generally, people tend to avoid the rainy season. Because the rain would obstruct the view and make it difficult to navigate your way around the park.
How is the weather in Corcovado National Park?
During the dry season, the temperature can go as high as 30 degrees, not too hot considering there are plenty of trees. The lowest temperature is around 25, you can say that it's the ideal temperature while visiting the park.
During the rainy season, things can get more difficult unless you're a fan of challenge and water. The heavy rain will make the road slippery and muddy. Sometimes storms occur for a long time and cause the river to overflow and become uncrossable. Keep in mind that during the rainy season, there is a high chance that it will rain every day and the wind can go as fast as 19 km/h.
How do you get to Corcovado National Park?
Getting to the Corcovado National Park will be an unforgettable journey for many people. The easiest and most straight forward way is by taking a direct flight from Sansa Airlines to two gateways of the park, Puerto Jimenez or Drake bay.
Driving to both Puerto Jimenez and Drake Bay is possible with a 4WD vehicle as the terrain is a bit rough. Take the Pan American Highway East from San Jose. But it will be much harder or outright impossible during the rainy season. And keep in mind, some areas on Drake Bay are not accessible by car. You can reach Sierpe first, and then take a boat for the rest of the travel to Drake Bay. For a more affordable trip, you can take the Tracopa bus for only $9.
Once you're in the Osa Peninsula, flying would be the easiest way to reach The Corcovado National Park. Alfa Romeo Air Charters can take you directly to Sirena Ranger Station in a few minutes for $300 each way.
For a more affordable way to reach the park, you can use a boat. You can take the tour from Drake Bay Wilderness Resort at 7:30 am to San Pedrillo Ranger Station. The whole trip takes about 20 minutes. Please check with the officials to know the weight limit before you decided to fly.
If you want more challenge, you can take a boat ride to Sirena Ranger Station, and hike from there.
You can also walk and follow the trail alongside the coast until you reach San Pedrillo station. Always remember to check tidal maps before embarking on your journey.
It's much easier to get to Corcovado National Park from Puerto Jimenez. You can take a bus, taxi, or car from Carate in the south, or La Palma in the northwest. By boat, you can take a passenger ferry from Golfito at 11:00 am, returns at 6:00 am.
About Corcovado National Park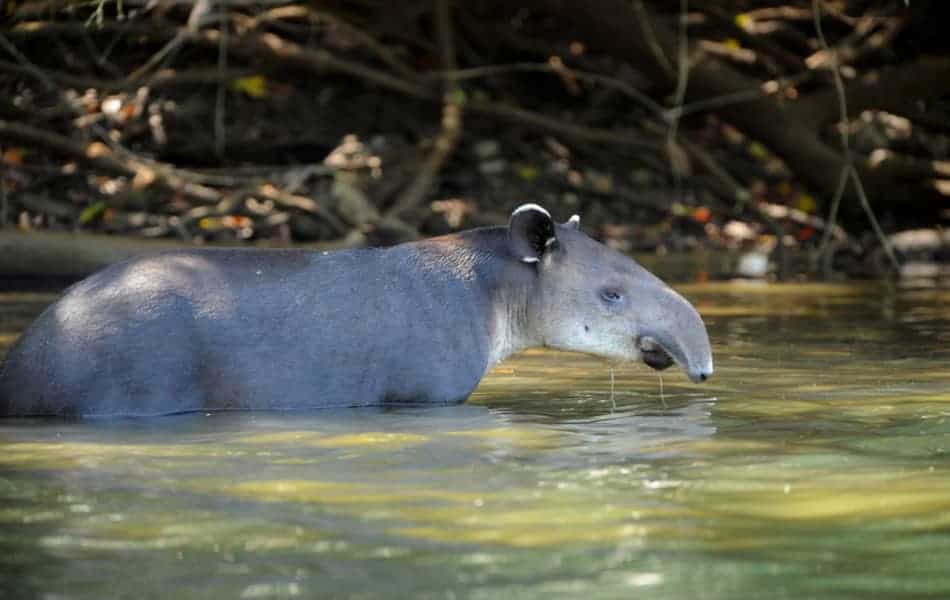 Corcovado National Park is home to many species of animals that are endangered. Across the parks' rivers and lagoons, you can find a high number of American crocodiles, bull sharks, and spectacled caiman. Jaguar, margay, ocelot, jaguarundi, and puma made their last and final home here in the Corcovado National Park.
Corcovado National Park was almost destroyed by a major international logging operation. The operation was stopped after researchers petitioned Daniel Oduber who was the president at that time to protect the whole area.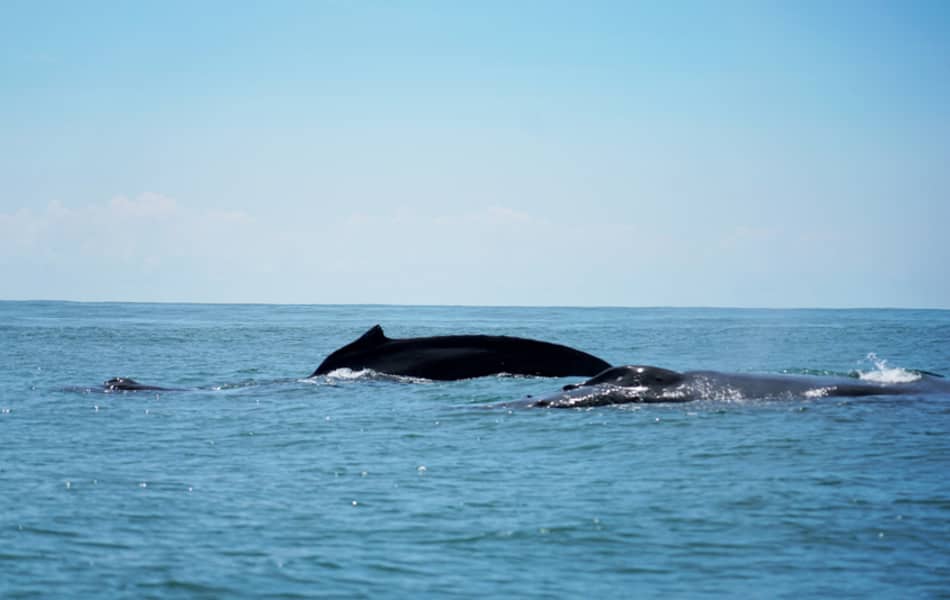 Because of the petition, Daniel Oduber turned the area into a National Park. As the result of his decision, he received Albert Schweitzer Award from the Animal Welfare Institute. However, some illegal mining activities are still present.
What to bring or wear while visiting?
Follow this list of items to wear or bring to make sure that your trip is safe and comfortable:
Durable and water-proof bag for your electronic items.
2 pairs of shorts or bottoms. You need them to change into for the evening.
2 tops with sweat absorbing fabric.
At least 3 pairs of underwear.
1 bathing suit, believe me, you'd want to swim.
1 towel.
A pair of hiking shoes and sandals.
Headlamp for easy travel.
Bug spray and sunscreen.
And a camera.
Operating hours and fee
The Corcovado National Park is open from 7:30 am to 5:00 pm every day. The entrance is fee is $15 per person and everyone requires a permit before they can enter the park. The number of permits given to visitors is limited. 
You can get the permit easily by asking a tour operator for one. Otherwise, you need a little more patience and time. You'll also need a permit for overnight trips. The permit cannot be reserved more than a month in advance so plan your trip carefully.
Activities at Corcovado National Park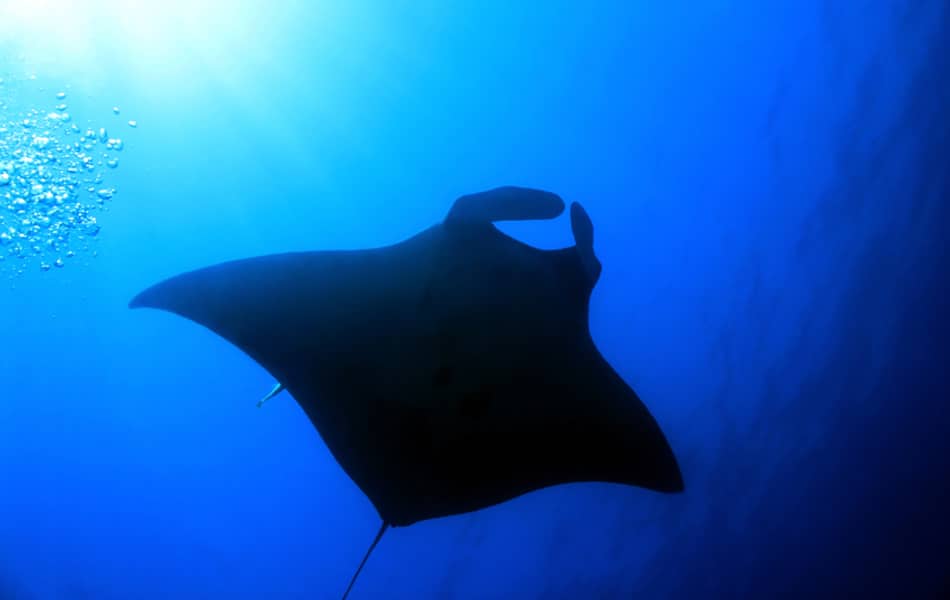 List of activities you can do at Corcovado National Park:
Snorkeling and scuba diving at Cano Island. The island is about 16 km from Drake bay and is the perfect place for snorkeling and scuba diving.
Jungle night tour. Drake bay is great for night tours. Strap a headlamp and go.
Hiking to Playa San Josecito. The total duration is about 2.5 hours each way.
Where to eat and sleep?
The easiest way to get lodging and food is through Sirena Sector. They open their services daily and you can pay $30 for lodging, $20 for breakfast, $25 each for lunch and dinner, and $4 for locker.
For a more luxurious lodging, you have a lot of options, such as La Paloma Lodge ($250+), Copa de Arbol ($240+), Aguila de Osa (245+) and many more. As for restaurants, you can visit Casa Tortuga, Bahia Azul, and Mar y Bosque. These are some of the best restaurants in the area. Most of the lodgings are located in the main area of town and close to restaurants.
Conclusion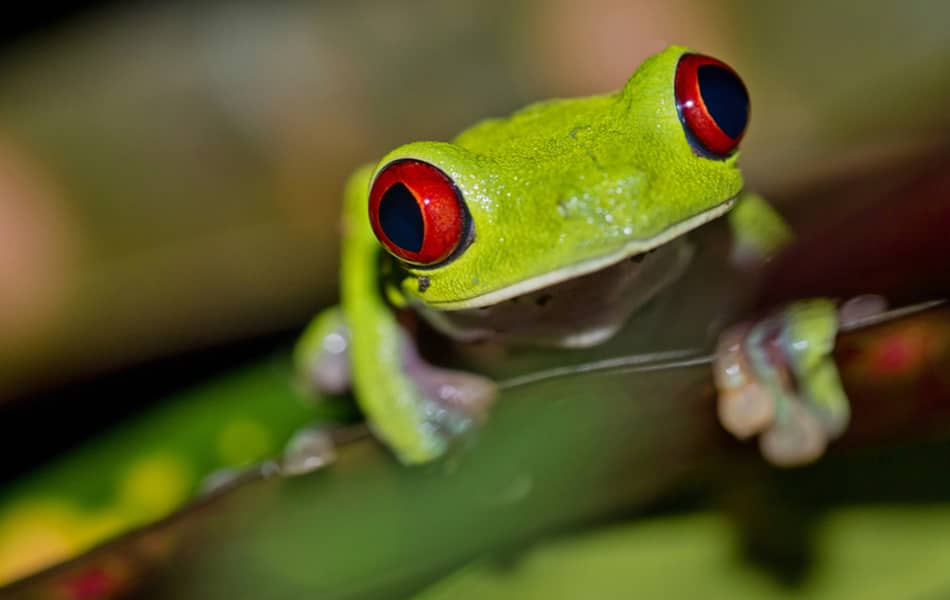 Visiting the Corcovado National Park requires planning and certain knowledge of rules and regulations. You have to remember of all the dangers and risks before visiting. And once everything is set, you can enjoy one of the most beautiful parks in the world.