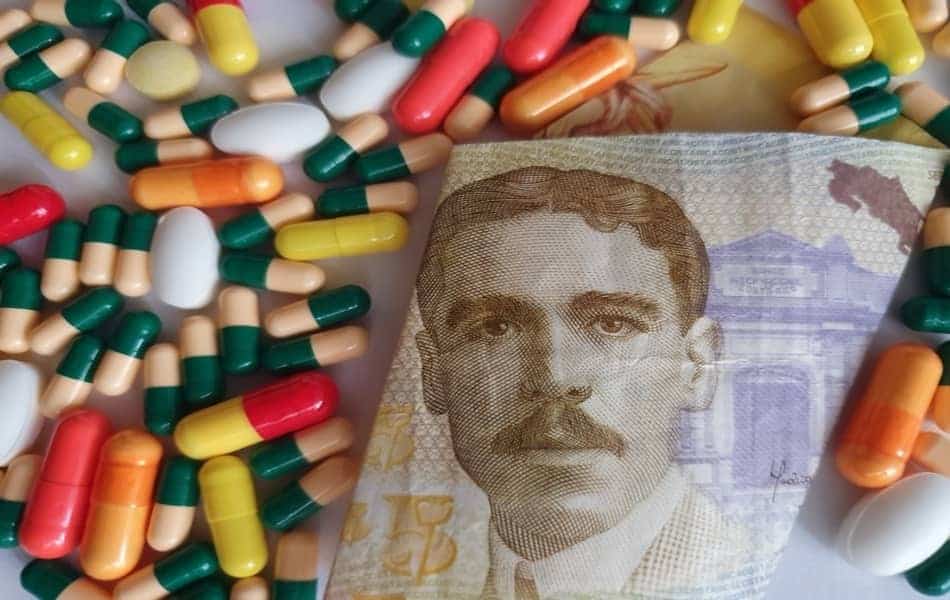 In recent months, Costa Rica is topped as the primary buyer of pharmaceutical stocks in Central America with USD428 million in cost. Locally known as 'Farmacias', Costa Rica's pharmacies are existing in every corner of the country. So, expats, tourists, and even locals don't need to worry about the accessibility of pharmacy premises, even in rural territories.
The pharmacies have an inventory of various pharmaceutical products, from over the counter drugs to essential prescriptions. Alongside their supply are also generic brands of products other than the medicinal commodities.
These include generic vitamins, baby formulas, diapers, personal hygiene products, medical bandages, cleansers, pain relievers, and more.
How Prescriptions Work
Most medicinal stocks in pharmacies of Costa Rica doesn't require a prescription compared to any other country. Medical prescripts are only compulsory on narcotics, antibiotics, and psychotropic drugs.
Due to this, it may shock you that most Costa Ricans self-medicate at most times. They even tend to overuse some of the medicinal drugs.
These include Viagra, birth control pills, migraine pills, anti-depressants, sleeping pills, and over the counter injections.
A consultation with the doctor is not essential for most ailments, surprisingly, not unless it requires a more serious examination.
One can directly reach the pharmacists and explain the symptoms of their discomfort or illness.
If over-the-counter treatments worry you while questioning the pharmacists' credibility, there is nothing to be anxious over. Pharmacists are qualified and well-trained to recommend pharmaceutical drug treatments.
They are well-equipped with knowledge on how to identify an ailment against a severe medical condition. Pharmacists direct the client to the nearest hospital whenever he feels that the symptoms are crucial.
Furthermore, pharmacists are licensed and registered through the Colegio de Farmaceticos. However, to give yourself peace of mind, it is still recommended to seek a doctor's advice, especially if the symptoms are way beyond the normal.
Rates of Drugs in Pharmacies
Costa Rica has an advanced healthcare system. But even with it, the prescriptions and pharmaceutical drugs in the country are way lesser than in the Americas, undoubtedly.
Pharmacies in Costa Rica give extra discounts on every original box returned for certain opiates like Viagra or Lipitor. Some pills can also be bought separately in blisters instead of purchasing the whole packet.
The transaction is much easier for both parties as it is more economical for the buyer to only purchase what is needed rather than letting the remaining drugs expire.
Although the medicinal prices are less expensive than other countries, you may notice that the price of a particular product may differ from Costa Rica cities and provinces.
It may surprise you that the prices are different even if it comes from the same pharmacy chain. There is a substantial increase of not more or less USD5 per pill in touristic areas and wealthy districts.
A bill to lower the costs of medicine has been on government talks during the 1990s and went for several years without success. During the first quarter of 2020, the Costa Rican government, yet again proposed a bill to decrease the prices of medicines; however, there is no final ordinance yet from Congress that would standardize the rates throughout the country.
Currently, there is no cost control from the domestic producers, manufacturers, importers, and retailers. Consequently, the rates of medicines across the country can either be sold inexpensively or dramatically costly.
Requirements in Setting Up a Pharmacy
Although convenience stores market standard pain or cold medications, or the typical aspirin and ibuprofen, the owners should follow customary requirements from the Ministry of Health on all their medicinal products.
Standard pharmacies are regulated by the Ministry of Health and must include the label "Pharmacy" attached in their business name. The owners should also meet the following requirements:
1. A pharmacy firm should have a special business permit from the Ministry of Health for pharmacies, which has to be on display in the visible areas of the premise.
2. The pharmacy business should have a Sanitation Permit from the Ministry of Health for commerce. Along with the permit for pharmacies, this should be displayed in a noticeable area of the premise.
3. A pharmacy business must have a 'regent' or a registered and licensed pharmacist from the Colegio de Farmaceticos de Costa Rica..
4. The entire location must meet the basic hygienic requirements. Every corner of the pharmacy must be clean. Furthermore, it must have an isolated room for injectable medications.
Lastly, the pharmacy must have cold storage for medications that require a temperature below zero.
Pharmaceutical Manufacturing in Costa Rica
Costa Rica involves 250 manufacturing companies operating around the country. More than seventy companies cover both foreign and national medical device producers, while more than 25 companies are importers.
Pharmaceutical items are gradually increasing in Costa Rica. About one-fourth of the varied items are produced locally in the country. Out of the statistics, a percent is manufactured as diagnostic reagents and vaccines.
Nearly fifty percent are antiserums, and over fifty percent are produced as prescription drugs.
Various multinational companies like Pfizer, Bayer, Aspen Pharma, Roche, Astra Zeneca, Baxter, Merck, and others collaborate in the pharmaceutical manufacturing operations in Costa Rica.
Roche and Merck have spearheaded a few of the research and treatment studies in Costa Rica. Roche developed treatments for neuroscience and ophthalmology during their operations in Costa Rica in 1973.
Merck, on the other hand, is responsible for clinical trial training services supporting the Americas subsequent to the 1991 Global Clinical Trial Division.
National companies like the Gutis and Speratum further supported the country's pharmaceutical manufacturing operations. Gutis manufactures both generic drugs and private labels.
Speratum, on the other hand, is a cancer-therapy establishment, which uses nanotechnology and miRNA therapeutics.
 Top Pharmacy Chains in Costa Rica
1. Farmacias Fishel – Located in San Jose, Fishel is considered one of the most expensive pharmacies in Costa Rica. They have express service extended until 9 PM and customer service until midnight. The pharmacy provides convenient payment solutions accepting cards and cash. The location is perfect for the locals and expatriates alike, with wide, secured parking spaces.
2. Farmacia Sucre – Also located in central San Jose, Farmacia Sucre is a well-stocked pharmacy in the area. Recently, the pharmacy ventured into the convenience business to sustain a wide range of pharmaceutical needs. Now, Farmacia Sucre is supplying personal care like oral, intimate, and body care products. They also stock dermo-cosmetics and even drinks and snacks.
3. Farmacia La Bomba – The pharmacy has only two locations in San Jose, and is considered one of the least expensive pharmacies across the country. There is no need to worry though about the quality of pharmaceutical and non-medicinal products basing on the prices as the pharmacy is ordering products directly from the manufacturer. For this reason, the owners can withdraw the costs of middlemen, thereby providing its consumers a lower rate with the same quality as the others.
Conclusion
Costa Rica pharmacies stock standard medicines being sold in Canada, the USA, and Europe. So, if you are planning on a long vacation in Costa Rica or just need a refill on your drug medications, expect to buy your medicines over the counter.
Drugs that require a prescription in the USA don't require one in a Costa Rican Farmacia.
However, for custom medications, which are prescribed in your country, it would be best to bring enough amount that would get you through your departure date.
If, for some reason, you aren't able to fly back at the original departure date, be sure to bring the original box of the medicine or the informational leaflets that comes with it.
Chances are, there will be an equivalent drug under another name. Generally, pharmacies in Costa Rica are open from 8 AM to 8 PM; however, some pharmacies in San Jose are accessible 24 hours.