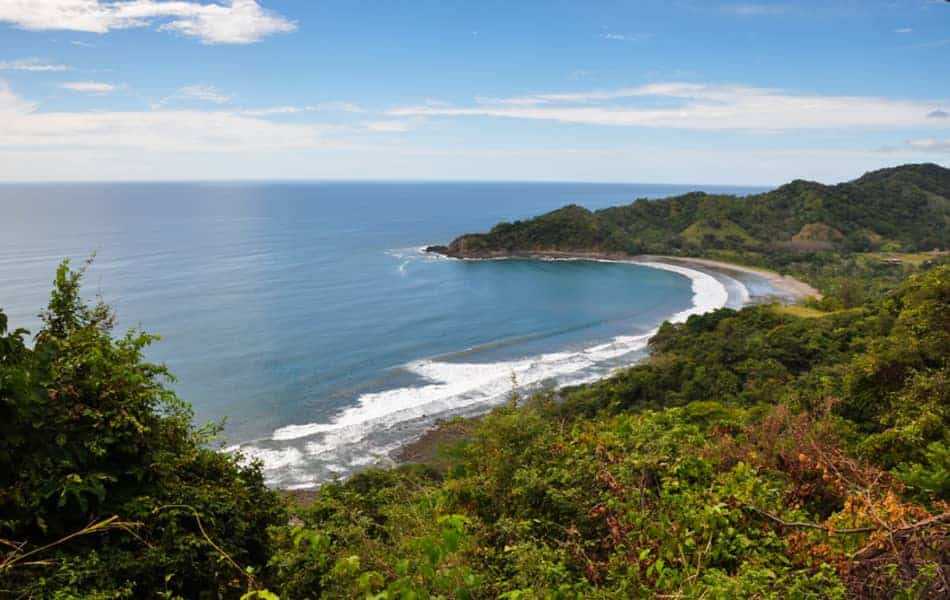 The rainy season is not for everyone, especially if you plan an out of the country journey. However, Costa Rica is an exception. The country's Green Season or rainy season is a magical time to visit between May to November.
What's fascinating about the wet season is it starts smoothly and moderately builds overtime. The raindrops mostly begin in the afternoon, so you still have the entire morning to enjoy.
Substantially, the heaviest months are September and October; nevertheless, you can still see a flash of sunshine in between. Since most travelers avoid the wet season, this is the time to savor Costa Rica's sceneries with the least crowd and cheaper seasonal rates.
Rainy Season across Costa Rica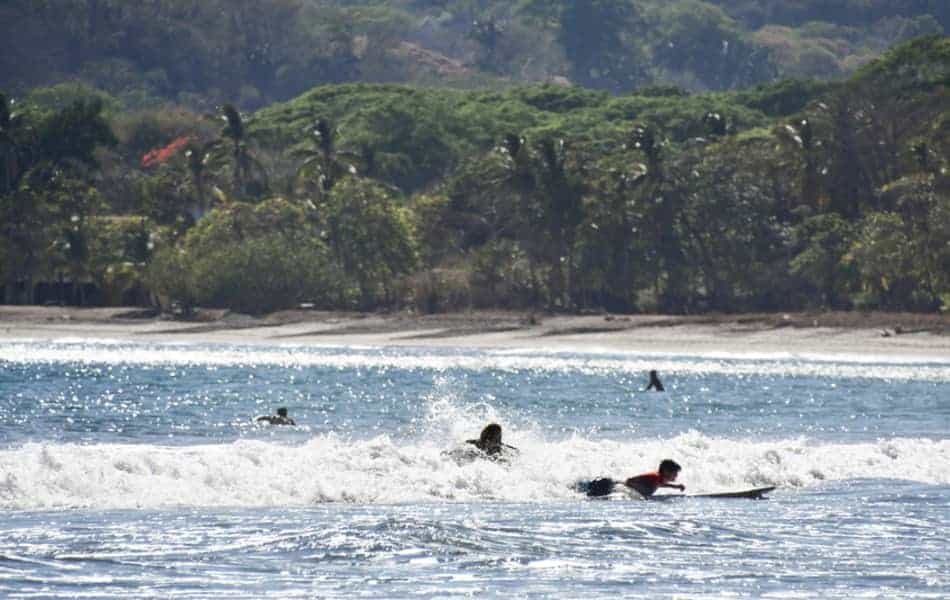 Like most tropical countries, Costa Rica has only two seasons: the summer or Verano and winter or Invierno. The former or the dry season starts from December to April, while the rest of the calendar months are considered winter or rainy season.
Costa Rica's wet season is subject to the wind direction and seasonal temperature variations. However, for the same rainy months, the temperature varies from one coast area to the other.
1. Pacific Coast – The Pacific Coast covering Nicoya and Guanacaste Peninsula is much drier during the wet season. Temperatures reach 30 degrees C with high humidity. The rainy days get cracking from May and June, usually on random days over a clouded sky. Heavy downpour only starts by September, which gives a gloomy morning with rain in the afternoon until night.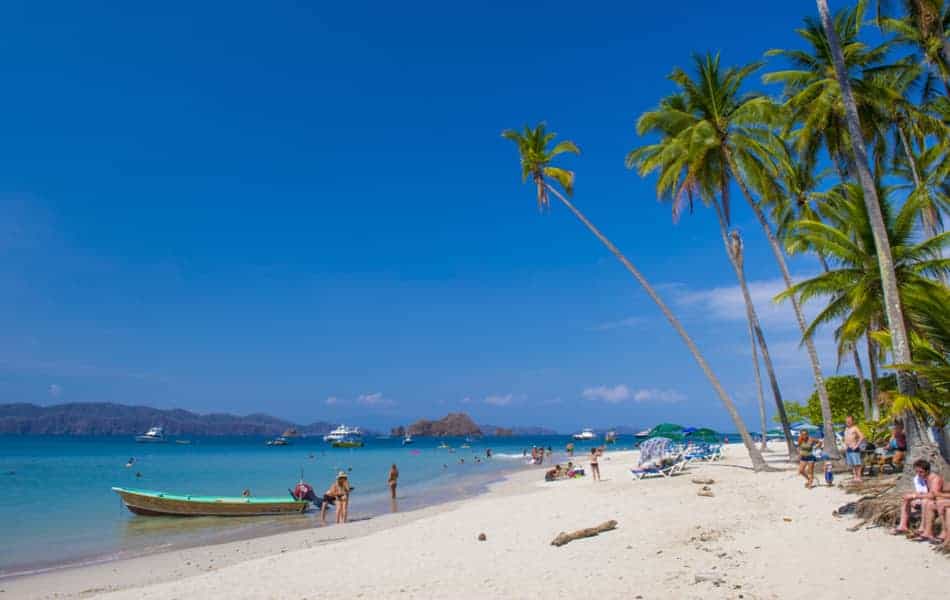 2. Caribbean Coast – The Caribbean Coast that stretches between Puerto Viejo and Tortuguero has a strange weather pattern. The areas between these two provinces generally rain at any time of the year. But the heaviest downpour is between June and November. Oddly, their dry or summer month is October! The temperatures typically hit 27 degrees C and cool down at 25 degrees C at night with high humidity.
3. Central and South Pacific Coast – The regions embracing this coast are Manuel Antonio, Jaco, Osa, and Costa Ballena Peninsula. These regions are highly humid and rains more often. The average temperatures can reach up to 29 degrees C and cools down at 25 degrees C with high humidity as the Caribbean Coast. Heavy downpours start between September and November with sunny mornings and gloomy afternoon.
4. Central Valley – The Central Valley consists of San Jose, Cartago, Heredia, and Alajuela regions. The temperatures could reach 23 degrees C during the day and chill up to 17 degrees C during the night in a dry season but cools down at 12 degrees C during the rainy season. The downpour on these regions starts from mid-April to December.
5. Mountainous / Elevated Districts – Districts like Monte Verde, Vara Blanca, San Gerardo de Dota, Bajos del Toro, and San Isidro de Perez Zeledon are Costa Rica's mountainous areas with much cooler temperatures ranging from 10-20 degrees C. It can even get cooler on windy days.
As the rainfall differs from one month to another, Costa Ricans generated several terms to describe a particular downpour. The general term used for rain is lluvia. But rain is also called Aguacero, which represents a heavy downpour.
Another label for rainfall is Temporales, which signifies a continuous pouring rain during the wet season. Lastly, Costa Ricans also dubbed a drizzle as Pelo de Gato or Cat's Hair, which denotes a fine foggy shower usually seen and encountered in the mountains.
Why Visit Costa Rica During the Rainy Season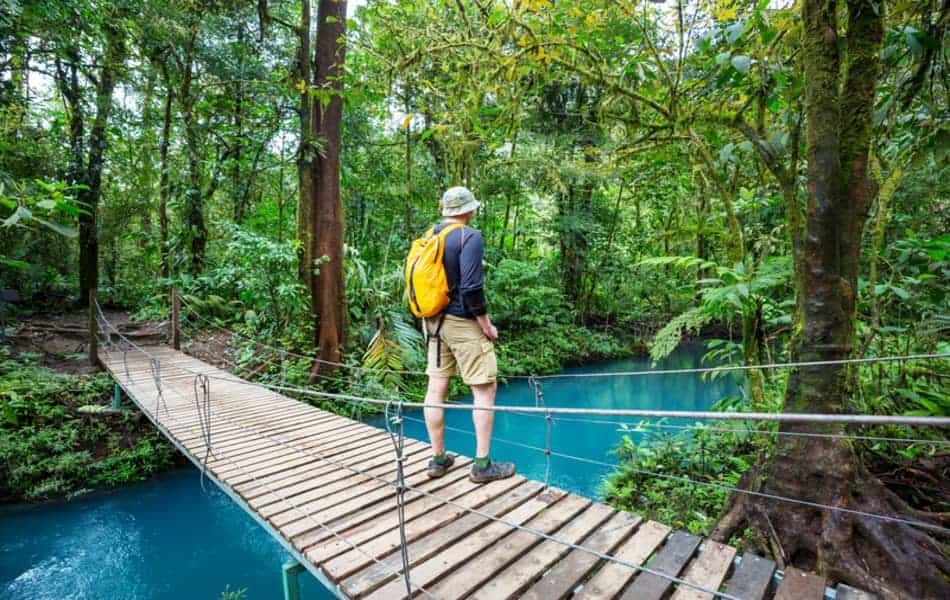 1. Lush green jungles – The best season to enjoy the magnificent sceneries of Costa Rica is during the rainy season. Starting in May, the forest transforms into a lush green with colorful flowers blooming. With the rainy season starting, you can assure that the air you breathe is fresher with lesser dust. Above all, the temperature drops at 10 degrees C in some areas, which is the best time to walk around.
2. Lesser crowd – Normally, summer is the peak season in Costa Rica. During these months, most provinces and districts are congested. The traffic increases, the travelers are side by side, and it is challenging to find a space on beaches or book tickets in parks. You can have the entire park, beaches, and other landscapes all by yourself.
3. Big earnings on travel costs – Since most travelers opt for a dry season, the peak travel dates are between December and April. The low season in Costa Rica is from May to November. During these months, hotels provide significant discounts, car rentals offer great deals, and it is not a challenge to haggle in tour prices. Even restaurants offer luscious discounts.
4. Majestic waterfalls – A waterfall can only be captivating if there are lots of water to power up the fall. Costa Rica showcases dazzling 60 to 300 feet high waterfalls with ocean blue or green plunge pools. The long hikes to the country's most mesmerizing waterfalls are all worth it. Try visiting Rio Celeste Waterfalls and La Paz Waterfall Gardens.
5. Tranquil hot springs – Costa Rica is home to countless beaches, but few are aware that it is also home to numerous hot springs. During the rainy season, not many people travel to the country. So, you might be having the whole hot spring by yourself, immersing into a magical and relaxing soak in the warm water with a cool falling mist.
Best Places to Visit in Costa Rica During the Rainy Season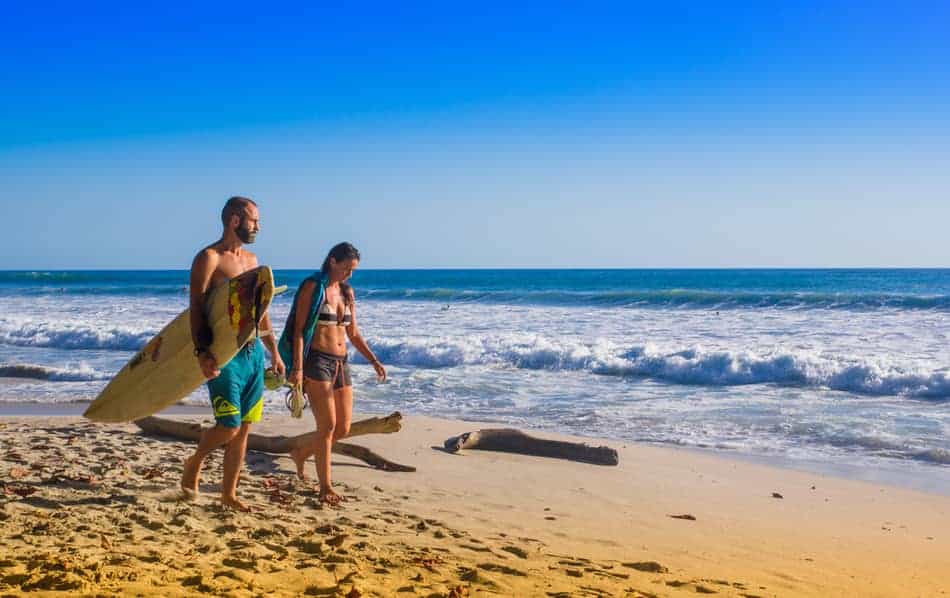 1. Bat Islands – Set on the outskirts of Guanacaste Province, Bat Island is one of the best scuba diving spots in Costa Rica that is only open from May to November. You can enjoy diving with massive groups of manta rays and bull sharks.
2. Ostional Wildlife Refuge – Also amid Guanacaste Province, the Ostional Wildlife Refuge is home to thousands of Olive Ridley sea turtles laying their eggs on the shores. Tortuguero is also known as the nesting place of thousands of turtles from September to November. If you are lucky enough, you may even see turtles mating in the water when you go boating. This season is also known as turtle season.
3. Uvita Village – This is found in the Southern Pacific of Costa Rica, where villagers routinely held festivals, including the whales and dolphins festival. The long humpback whale season covers August and September. If Uvita Village is far from your designated hotel, you can also have a whale watching session in Drake Bay, Marino Ballena National Park, Manuel Antonio, and Gulf of Nicoya and Papagayo.
4. Guanacaste Tubing – Tubing is fun during the dry season but is definitely more satisfying and enjoyable during the rainy season. The low water levels won't let you bounce around the area. Furthermore, the waterfalls dropping off a tall cliff connecting the stream is more spectacular during the wet season.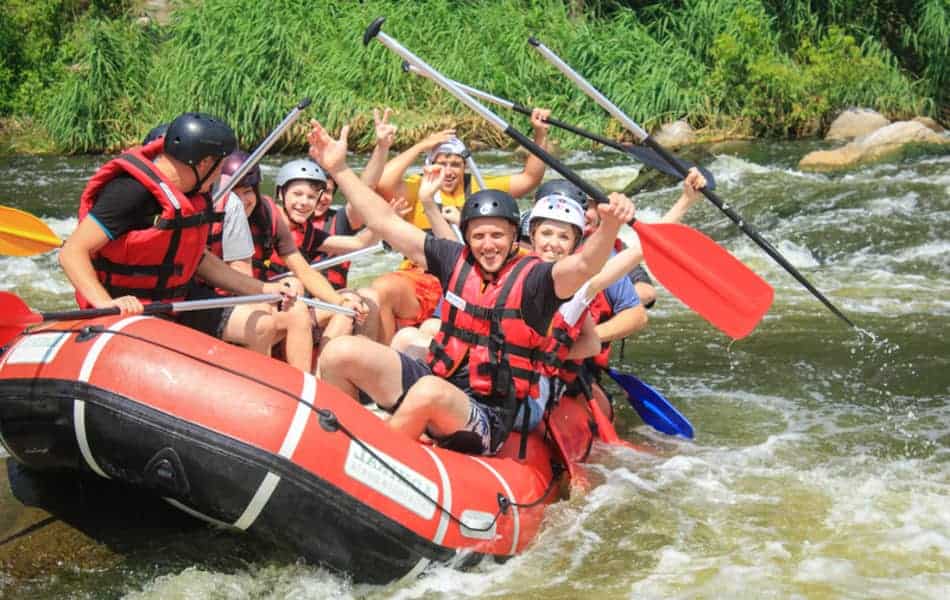 5. White Water Rafting – if you are sporty enough to brush yourself with gushing water, white water rafting in Rio Pacuare during the rainy season is the best time to visit Costa Rica. And what's more thrilling than to enjoy the hype of the water in a dark green jungle around you. Try Naranjo or Savegre River too.
Conclusion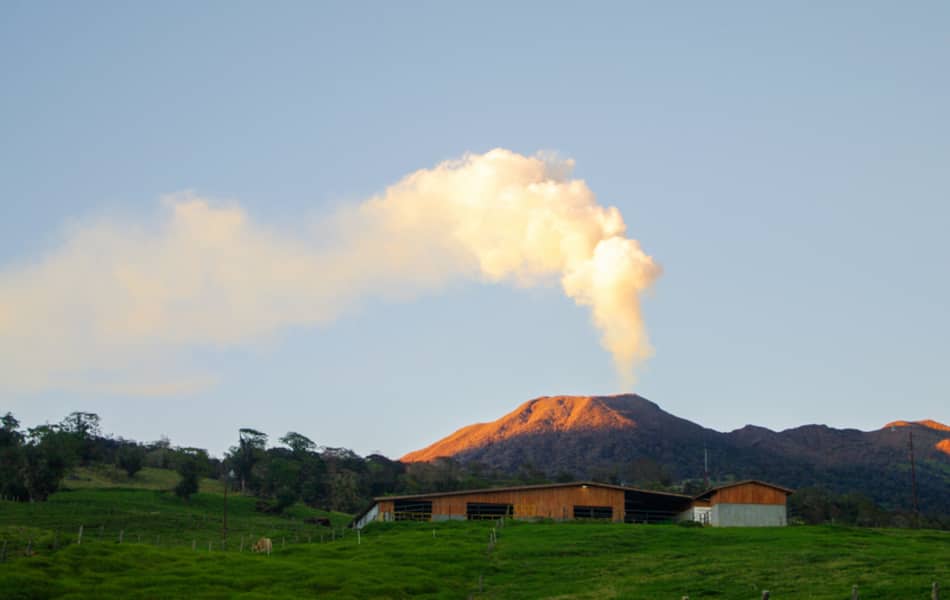 While it still rains in some parts of Costa Rica during the dry season, it is best to plan your daily activities. You may opt to do outdoor activities in the morning and indoor activities like museum visits or nap in the afternoon. Additionally, the earlier you stroll, the more wildlife you spot, and the cooler the temperature be.
Depending on your bucket list, plan the months of your travel during the green season in Costa Rica. To give you a further perfect experience of Costa Rica, you may plan your holidays to the regions as follows:
May to November – Central Pacific Coast, Central Valley, Drake Bay, Nicoya Peninsula, North Pacific Coast, Osa Peninsula, Rincon de la Vieja, San Jose, Southern Costa Rica
December to April – Arenal Volcano, Northern Lowlands
June to September – Monteverde
November to January and April to August – Caribbean South, Caribbean North