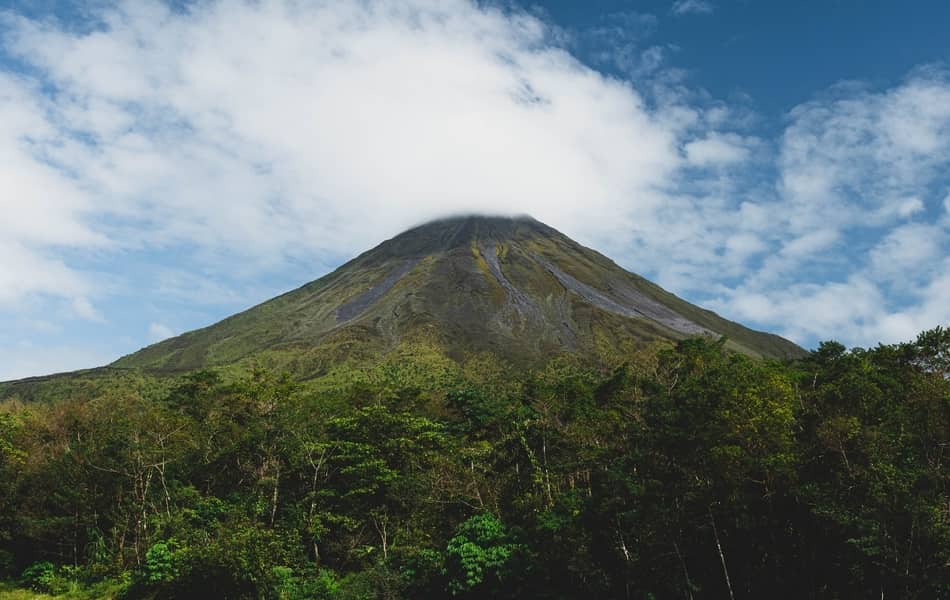 Where is Arenal Volcano National Park Located.
Arenal Volcano and Arenal Volcano National Park are located within the Arenal Conservation Area, which is home to a total of 16 nature reserves within its 504,094-acre area.
If you have always wanted to visit an active volcano, this is your opportunity. Not only will you witness the awesome power of the volcano itself, you will be able to enjoy scenic surroundings unlike anything else the world has to offer.
How you get to Arenal Volcano
This incredible national park is located just 80 miles from San Jose. As many travelers enter Costa Rica via the San Jose International Airport, this is wonderfully convenient.
You can hire ground transportation, take a bus, or rent a car and drive to the park. Local authorities recommend driving during daylight hours only as the road signs can be easy to miss, and as roads tend to be rugged.
If you prefer, you can fly Nature Air or Sansa Airlines, which offer national flights to La Fortuna airport (FON).
From the airport, it's easy to hire a taxi to take you into downtown La Fortuna, where you'll find comfortable accommodations, dining, and fun as well as tours to Arenal Volcano National Park and the surrounding area.
While most people access the national park directly from La Fortuna, you can get there from Tilaran or Jaco. If a trip to the Monteverde cloud forest is on your wish list, you'll be thrilled to discover that it's a relatively short hop away.
Operating Hours and Fees
The Arenal Volcano National Park opens from 8 a.m. to 4 p.m.
Every day. You pay only $10/day.
About Arenal Volcano and the National Park
Arenal Volcano has featured consistent lava flows since July 29, 1968, when three craters blew open, devastating nearby towns and changing the landscape dramatically.
Today, Crater C continues to emit lava, and it is frequently the site of explosions containing both gas emissions and pyroclastic materials.
Smoke and cinders can be seen during daylight hours and at night, you can witness the unforgettable sight of brilliant red and orange lava flowing from the crater and down the side of the volcano.
The activity level of Arenal Volcano is incredible, but it's just one part of the big picture. The incredible site that locals call Volcan Arenal is made up of about fifty percent tropical rainforest, and the long-extinct Chato Volcano features an incredible blue lagoon within its collapsed caldera.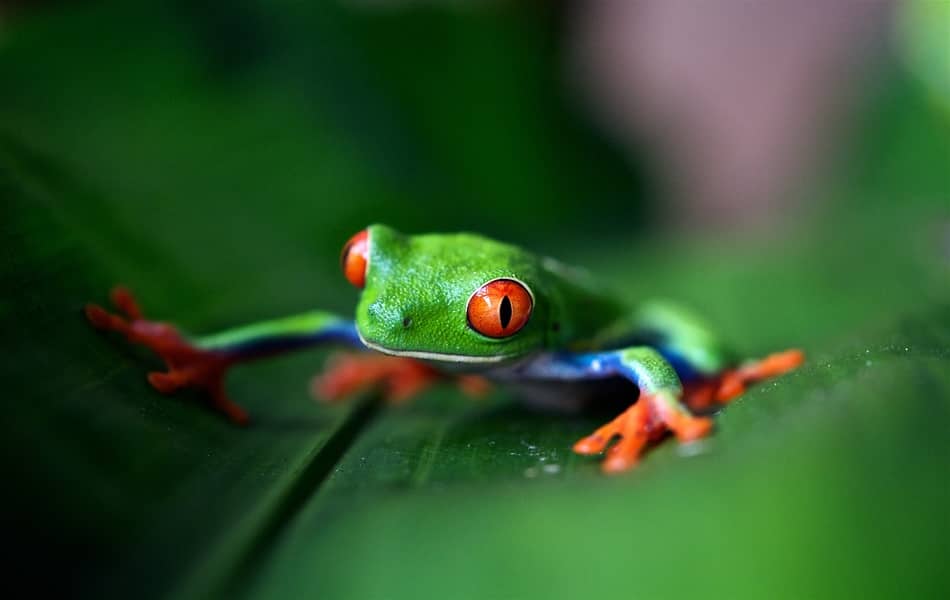 As you make your way through Arenal Volcano National Park, be sure to watch for wildlife! This amazing habitat is home to a variety of mammals, birds, reptiles, and amphibians.
Some key inhabitants include tapirs, deer, colorful parrots, toucans, and orioles, plus curious white-faced capuchin monkeys and vociferous howler monkeys.
Touring Arenal Volcano: Self-Guided vs. Guided Tours
You can explore the area around Arenal Volcano Costa Rica on your own, but guided tours give you far better access to a full range of experiences. Most people mix and match adventures, sometimes enjoying hikes on their own, then enjoying daytime and nighttime wildlife floats that allow for a whole new perspective from the serene surface of the Penas Blancas river. Farm tours, cultural tours, coffee tours, and even chocolate tours are available, along with combination adventures that pair relaxing activities with more exciting ones.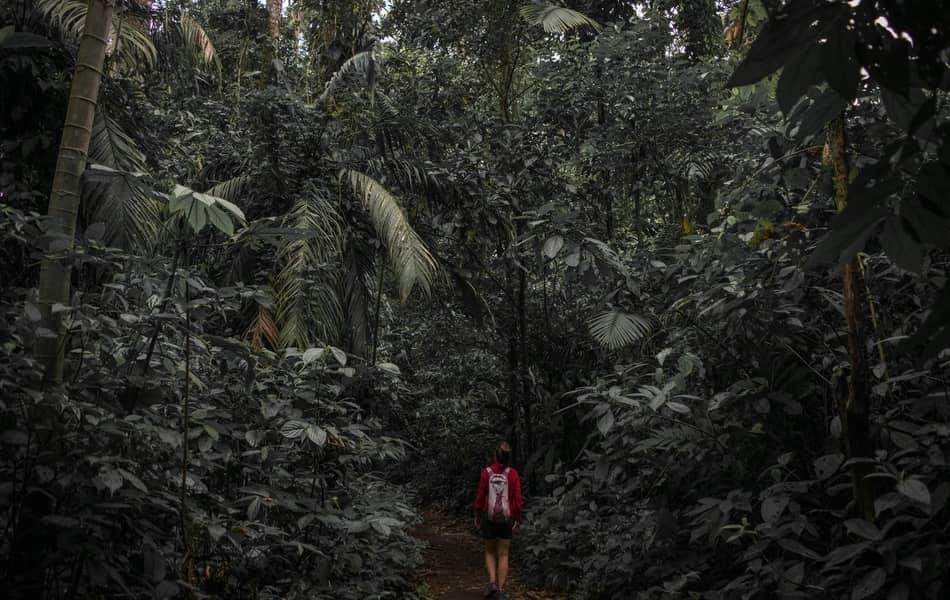 Arenal Volcano Hike
Not surprisingly, this is the site of some of the best hikes in Costa Rica. Not only can you enjoy a safe guided volcano hike that brings you close to the active lava flow, you can also enjoy a variety of hiking experiences through the rainforest and around Lake Arenal. There are so many Volcano National Park hikes to choose from that you might have trouble deciding which to do first!
It's worth noting that wherever you go, you'll want to protect yourself from insects and consider carrying a rain poncho as well as plenty of drinking water and perhaps a nutritious snack. Additionally, be sure to wear comfortable shoes with grippy tread – you'll be covering some unique territory including old lava flows and you'll be grateful that you made your feet a priority.
Because Arenal Volcano activity can be intense at times, park rangers are on hand to monitor the area around the active vent and help visitors stay safe.
Arenal Volcano Hot Springs
Like many other geothermal sites, the area surrounding the volcano features several hot springs. La Fortuna is a great place to find a natural hot spring where you can truly relax! Baldi Hot Springs is one of the most popular, with 25 thermal pools and on-site spa services. EcoTermales is another amazing natural hot spring complex, and there are a few others to choose from as well.
Be sure to spend at least a little time relaxing at one of these sites. With nearby waterfalls and lush surroundings that invite vibrant jungle birds to linger, the Arenal Volcano area offers some of the most incredible hot springs Costa Rica has to offer. The experience is one you'll remember always.
More Things to Do in Arenal Costa Rica
If you're someone who loves adventure, then you're going to enjoy everything about Arenal Costa Rica. In fact, this area is home to the top 10 things to do in Costa Rica – and then some! Here's a sampling:
You can enjoy white water rafting or tubing, you can soar through the treetops while ziplining, and you can enjoy the incredible rush that comes with waterfall rappelling (also known as canyoning). You can even take time out for horseback riding if you like or you can have fun mountain biking.
While you're visiting, be sure to try the sky tram or visit the Arenal hanging bridges, which give you an incredible birds' eye view of the entire area.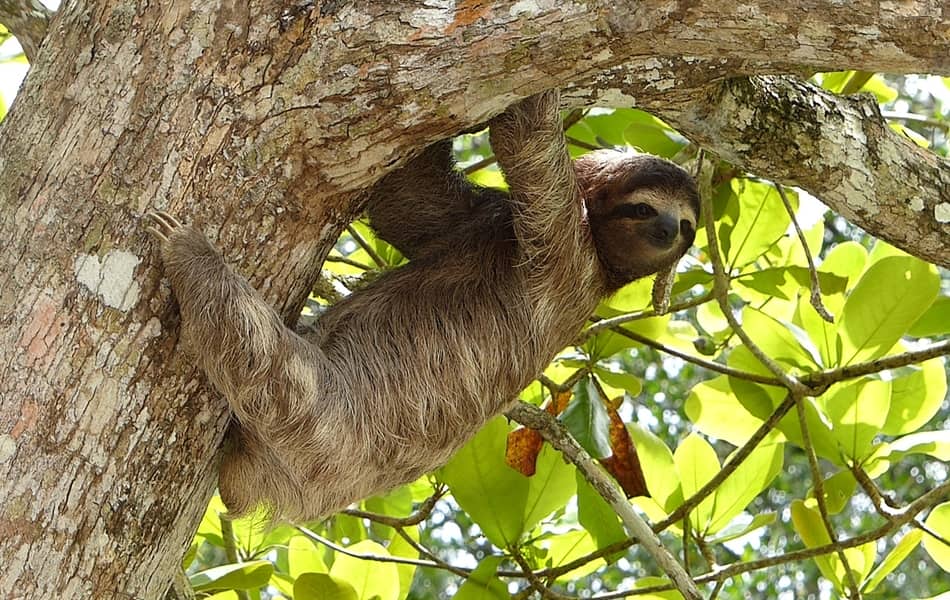 Nothing compares! Sloth trails can be found down below, and in case you decide that you'd like an entirely different adventure even further down, you can tour Venado Caves.
This incredible underground site is a wonderland with caverns that boast stalactites and stalagmites, subterranean rivers, amazing fossils, and some amazing cave-dwelling animals.
Don't miss La Fortuna waterfall, which cascades straight down a steep, vine-covered mountain face and terminates in a beautiful pool.
Bring your bathing suit along for this adventure, because you can go for a swim in this amazing, natural pool! Do pack some water shoes if you plan to go in – the rocks around the pool are slippery.
For kayaking, paddle boarding, and more water-based adventures, Lake Arenal is an outstanding choice. This is a beautiful spot with gorgeous views of the nearby jungle as well as Arenal Volcano itself.
Don't Miss La Fortuna Waterfall!
Arenal Volcano Weather & The Best Time to Visit
Because you'll get the clearest views of the volcano when it's not cloudy or raining, it's best to come between February and April, which tends to have the driest weather.
The rainy season is long, beginning in May and ending in January. You can of course visit any time; in fact, if you come during the rainy season, you are likely to encounter fewer people.
Keep in mind, Arenal Costa Rica is a tropical rain forest area, and showers could arrive any time!
The weather at Arenal Volcano tends to be damp, but most people find that the temperature range feels comfortable. Temperatures average 21 to 27.5 Celsius, or about 70 to 82 degrees Fahrenheit.
Where to Stay: Arenal Volcano Hotels
There are many wonderful lodging options around La Fortuna and Arenal Volcano Costa Rica National Park. The natural surroundings help you feel like you're truly getting away from the pressure of everyday life, and there's plenty of great dining and relaxation to offset your wilder adventures.
With so many amazing sights to see and so many adventurous things to do, Arenal Volcano and the surrounding area including Jaco, Monteverde, and San Jose is an incredible destination that captivates the imagination and rejuvenates body and mind alike.
Read on to find out more about the unique adventure packages and guided tours Selina offers, including an Arenal Volcano tour that includes essential highlights. Whether you're into adrenaline, or if you long for relaxation, you're going to love everything this destination has to offer.
Photo thanks to: https://unsplash.com/@emotivephotography