If we didn't have to deal with COVID-19 in Costa Rica, this is how we would celebrate New Year's Eve in Costa Rica.
New Year's Eve is coming and if you're in Costa Rica, you should celebrate to the fullest. In Costa Rica, New Year's Eve is always fun and exciting. And there are plenty of things you can do to celebrate it.
Your options range from music, dancing, fireworks, food, and many more. It's also fun to know and follow Costa Rica's traditions and superstitions regarding New Year's Eve. Are you curious already? Let's get right into it.
Celebrating New Year's Eve in Costa Rica
New Year's Eve celebration in Costa Rica is closely related to a family affair. Many Costa Ricans use this chance to stay with their family members and celebrate together. The typical celebration with family would be late dinner until around 10 pm and enjoy the fireworks until midnight. Food and fireworks are the two main attractions of this celebration.
For travelers, there are so many options available. To give you some ideas, here are a few things you can do in Costa Rica to celebrate New Year's Eve.
Dance
Many nightclubs offer the best services for travelers. Every New Year's Eve, nightclubs have a special performance by famous DJs to keep the party going all night long.
Carnivals are also a great place to dance to your heart's content. You can dance as much as you want while waiting for midnight to come.
Fiesta Zapote
If you didn't know about this already, Las Fiesta de Zapote is the biggest rodeo event of the year in Costa Rica. You can see the event in the town of Zapote. Fiesta Zapote is really unique and you should see it at least once.
This unique event starts on December 25th and lasts until New Year's Eve. During Fiesta Zapote you'll see traditional bullfights, many carnival rides, and games, an endless number of food stalls serving favorites food, live music, dancing, a horse parade, and a lot of drinking.
The bullfight you'll see is very much different from the one in Spain. The venue is a huge round arena where the bull is running around in the middle. Some food that you're going to find here are churros, chicharrones, and pupusas.
Usually, more than a million people are attending this event. If you're coming in a group, make sure that no one gets lost. It could be difficult to navigate around the sea of people. If you know where to go and what you want to do, Fiesta Zapota should be a fun and safe event for everyone.
Go to the beach for New Years Eve
Costa Rica's beaches are always busy and fun. You don't have to visit the beach during the holidays to the party, every day is a party.
But, on New Year's Eve, the beaches in Costa Rica are even better. If you're already on the coast, might as well head to the beach and celebrate New Year's Eve there.
Expect fireworks, great foods and drinks, loud music, great DJs, and people dancing everywhere. But remember that even though you're on the beach, stay away from the water, especially after you had a few drinks.
Create your own celebration
Sure, there are many events in Costa Rica during New Year's Eve. But you can always create your own celebration.
The accommodation in Costa Rica is great and affordable. You can get a nice and big place to stay with your friends or family. Get some champagne, snacks, and drinks. You can try your hands at cooking Costa Rican food as well.
Turn up the music and open the windows and doors. You can have a lot of fun celebrating New Year's Eve in Costa Rica just by staying indoors. And this is great for people who are traveling with kids or just worried about their safety.
Of course, you can still hear the fireworks going off or music from several different places. So you can still feel the festivities in Costa Rica.
Where to celebrate New Year's Eve in Costa Rica
Let's start with some of the best places to celebrate New Year's Eve in Costa Rica. In any of these places, you can participate in the local's celebration while enjoying some of the best services you can find.
Go to Jaco for New Year's Eve
In Jaco, partying all night long is a must. Even better when you're partying all night long to celebrate New Year's Eve. You can find clubs, discos, dive bars, and everything else that helps you party harder.
And the best thing is non-stop fireworks action. The entire beach will light up non-stop, all through the night. For accommodation, you can stay at the nearby hotels and enjoy their new year's package.
Go to San Jose for New Year's Eve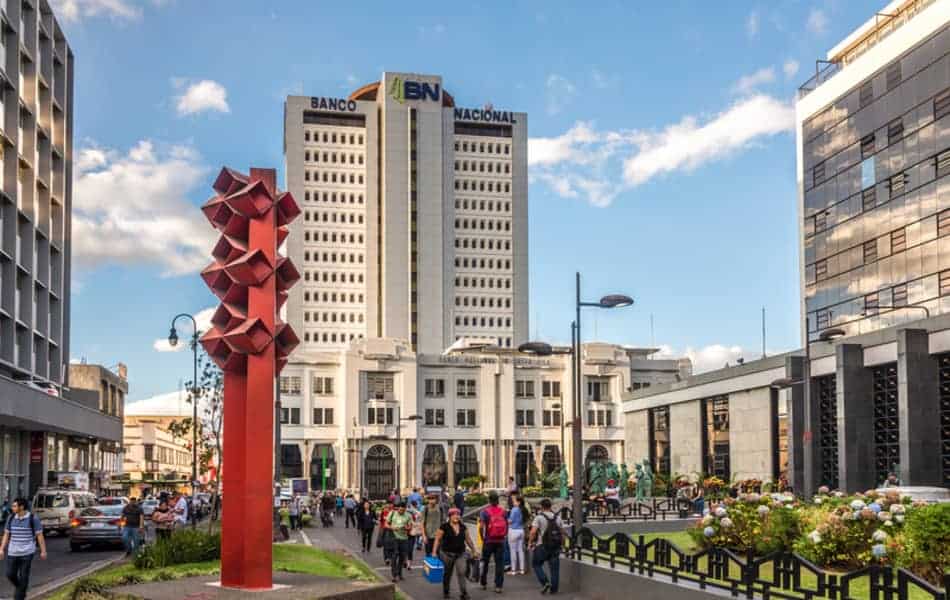 In San Jose, the New Year's Eve party is famous, probably the most famous party in the country. The nearby hotels are competing with each other to see who can throw the best party.
You'll see bands performing in all these hotels, and you can enjoy their performances while eating some of the best food.
The most famous hotel is probably the Wyndham hotel. There, you can see two dance floors, classy restaurants, a premium open bar, BBQ, DJs, shows, photo booths, carnival, and pool after-party. The party will go on until morning, your endurance will be tested here.
Go to Tamarindo for New Year's Eve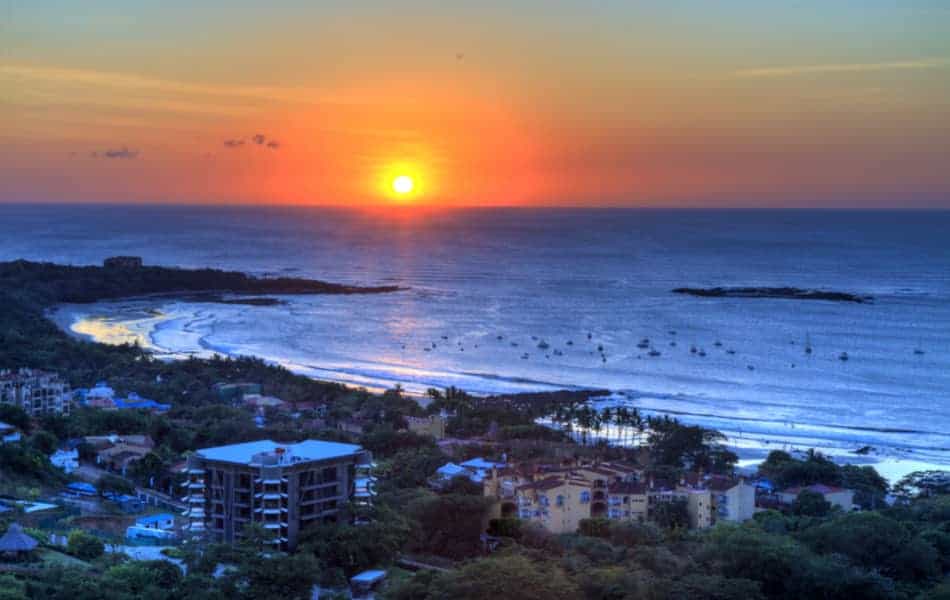 In Tamarindo, you will find plenty of locals celebrating New Year's Eve. So, if you want to celebrate it with the locals and see how it's like yourself, Tamarindo would be the best destination for you.
During New Year's Eve, you'll find a full-on beach party with bars blasting out music. Since the locals are participating as well, the roads are going to be closed. Make sure you don't drive, or you'll get stuck. Besides, everything is within a walking distance.
Go to Potrero Beach for New Year's Eve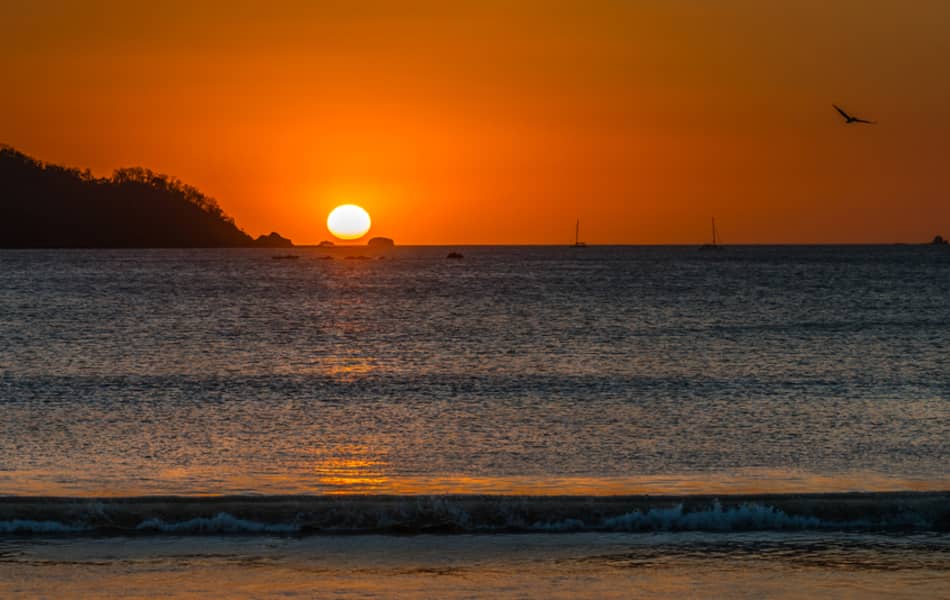 If you are looking to have fun even before New Year's Eve, you should try Potrero Beach. Here, the events start a week before New Year's Eve. You can enjoy and participate in fun events during the week leading to New Year's Eve, including the Imperial Beer event on December 30th.
On New Year's Eve, you can enjoy the fireworks, parties, and carnivals. Some of the events take place at the Bahia de Sol and Sailing Center.
New Year's Traditions in Costa Rica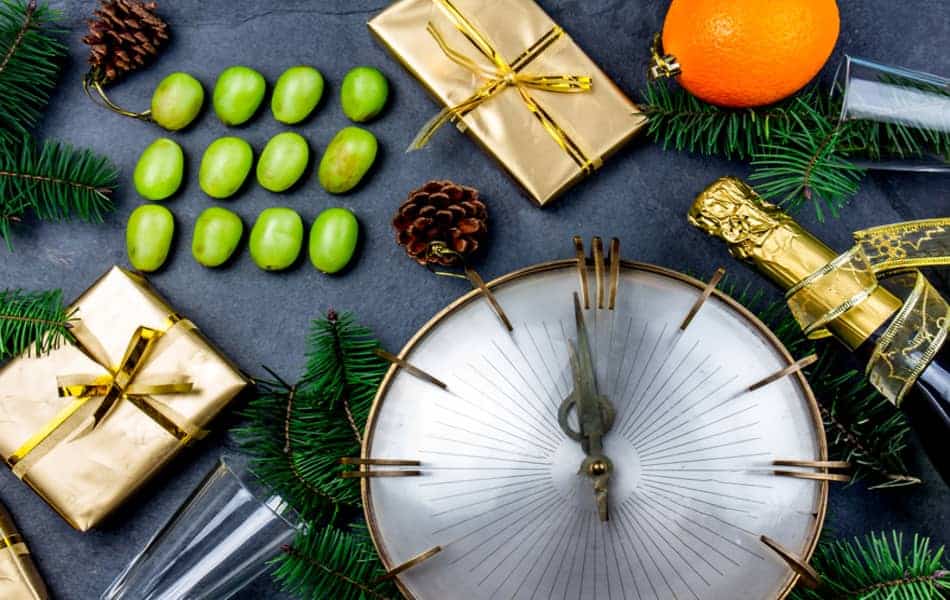 In Costa Rica, they have some superstitions that people follow. And many travelers love to follow these as well, just for fun.
Eating 12 grapes exactly at midnight for luck. 12 grapes represent 12 months in a year, so you'll be lucky for the whole year.
Walking around the neighborhood with a suitcase. Costa Ricans believe that if you walk around the neighborhood while carrying a suitcase at midnight, you'll travel and have many adventures the next year.
Yellow underwear for good fortune and red underwear for a good relationship. Costa Ricans believe that yellow underwear brings good fortune. While red underwear brings you closer to your soulmate. You can also hang ribbons in the same color on your front door to do the same thing.
Throwing water over your shoulder to put all your bad memories behind. Doing this will also help you to improve yourself for the next year.
You can enjoy Costa Rica even after New Year's Eve
After you've enjoyed New Year's Eve in Costa Rica and if you're still staying there, there are more things you can enjoy.
The atmosphere is always different after New Year's Eve in Costa Rica. People are happier and more energetic. Especially after the great party last night. 
You can also wait for Fiesta Palmares for example, which starts on January 15th until the 26th. In Fiesta Palmares, you can drink until you can't anymore. You can also enjoy the carnival, bullfights, and traditional foods. The event isn't going to be less festive compared to New Year's Eve.
We know this is not the best time to celebrate like we normally do. Is it worth the risk? I can't speak for you, but I tell you this. I won't take any chances. I will take care of myself and my family, to celebrate the next New Year's Eve like we always do.
In the meantime. I hope you have a wonderful time wherever you might be for this New Year's Eve.
Take Care and Be Safe!!!