Jaco in Costa Rica. So many people want to come here. If you come to visit jaco, you will not be disappointed.
Costa Rica is known for its natural beauty, stunning wildlife, alluring beaches, and warm-hearted people. However, the country also offers you the bests of its nightlife entertainments and Jaco is on the top list as far as pubs and clubs are concerned.
So, if you are in Costa Rica, clubbing and bar-hopping must be one of the highlights in your itinerary. Among the regions in Costa Rica, Jaco is the best district to offer the most fun and entertaining nightclubs.
The usual opening of bars and night clubs in Jaco is 8:00 PM and closes between 3:00 AM and 6:00 AM. You can learn more about each club in the details below, in no particular order.
1. Orange Pub
Orange Pub is predominantly famous, especially to 20-year old locals. It gets busier from Thursdays to Sundays and expect the dance floor to be bustling from 10:00 PM. During Friday and Saturday nights, Orange Pub treats you to a sensational performance of the go-go dancers.
The DJs hit you with reggaeton, reggae, and hip-hop swings. Additionally, nothing beats the quality of their drinks and service. You have the option to take your drinks at the billiards area or the table football. The VIP room of Orange Pub is the only air-conditioned area; hence, you might want to dress up lightly. Enjoy the performances, drinks, and get wild until 2:30 AM.
2. Le Loft
Le Loft is the go-to party for a diehard Costa Rican nightlife. Visiting Le Loft in the beach town, Jaco is definitely one that you won't regret. The music, performances, services, facilities, and long hours are the blockbusters at Le Loft.
Show your moves as the DJs hit you with songs from all the top American hits. The American music and drinks showcase Le Loft's American ambiance you'll never feel out of your hometown. In addition to their impressive facilities, Le Loft also features bottle services with sets of exclusive facilities for the VIP packages. Call it a day and close the bar at 4:00 AM.
3. Black Marlin Beach Club
Next to Le Loft is the Black Marlin Beach Club, a new additional main strip of Jaco. Drain your energy at Black Marlin as it is a hangout mainly for dancing. Get ready to witness the most electrifying party in the whole district of Jaco. Behold the ladies with their sexiest lingerie in a runway show.
The DJs at Black Marlin bangs you with reggae and hip-hop sounds. The beach club is also one of the top picks for the Ticos. So, you'll emerge yourself with the legit local party culture. Check out for offers as Blue Marlin gives free drinks or free entrance for ladies.
4. Centerfolds
Visiting new places will not be complete without dropping by a strip club. And in Costa Rica, Jaco boasts one that you'll never forget. You'll get to experience a wild party, exciting drinks, groovy music, and yes, gorgeous ladies!
But it doesn't stop there. You get to mingle with cabaret dancers, pole dancers while enjoying the special bottle packages. You can even get a 50% off for a couple of hours. Centerfolds hosts two floors – the main dance floor on the first floor, while the second is for VIP clients. The club welcomes you as early as 8:00 PM and closes by 3:00 AM.
4. Mancave
If you are looking for something which is not so loud, Mancave is just right for you. The nightspot is a mix of a sports club and a pub in style. The place is loaded with TVs across the walls with fabulous leather furnishings.
Mancave most welcomes you on Thursdays, Fridays, and Saturdays. Experience the taste of local beers at a lesser price only during Thursdays. But hurry up as the discounted price is only open until 11:00 PM. Continue partying with a few more drinks along with lovely people until 2:00 AM.
5. Jaco Blu
Jaco Blu is one of the famous beach bars in Jaco, Costa Rica. It is an open-air club right next to the beach alongside pools at the center. Surrounding the beach club are vivid palm trees, which are best for photography both day and night. Though it is a Vegas-inspired club, the Costa Rican vibe is still dominant.
Several pools are bordering the area with unlimited drinks and bang-up music. VIP tents are also available if you choose to have a private chat while partying. If you're lucky enough, you can spot Costa Rican celebrities among the tents. Jaco Blu is open from morning to evening; hence you can order your breakfast from the oceanside restaurant and enjoy the sunrise after the party.
6. XTC
XTC is a sure hit for ladies. Except for Mondays and Tuesdays, XTC is always a ladies' night. Just opened a couple of years ago, the nightclub is sizzling with go-go dancers at its center stage.
You'll never get home sober as the club showers special offers of 2 in 1 spirit bottles. Call the club before heading as they sometimes have themed parties like Halloween Nights or DJs Track Night. XTC offers a balcony with an impressive view of the center stage. Enjoy the dancers' sexy whirls until 2:30 AM.
7. GSpot
The GSpot is another strip club to visit at night while in Jaco. The area is massive and full of girls dancing. It has two pole dance floors at the center stage, and it is never vacant with dancers. Along with private themed rooms for an exclusive sensual show, the club offers numerous VIP cabins on the second floor.
Gentlemen can enjoy the night with girls as the club doesn't charge a higher rate on invited drinks, unlike the usual Costa Rican strip clubs. Enjoy your night at GSpot as early as 8:00 PM.
Tips in Partying at Jaco, Costa Rica
1. Crowd
Getting into the pubs of Jaco is an international display of people from different continents. Jaco's population is on the record at 10,000 permanent residents, but this number climbs like a rocket during the night. Most tourists coming down to Costa Rica are Americans, but you can also hit the dance floor with Europeans, Canadians, South Americans, Asians, and more.
2. Safety
Jaco is a safe place to stroll and hang out with an extra common sense. Don't accept drinks from strangers, and don't walk around solo at the beach, especially when you're drunk. Leave your expensive belongings like cameras, jewelry, even your wallet, but bring enough cash. You might say this is basic, but it's always good to have a reminder. When you hit the pubs, enjoy and be free!
3. Cost
The best thing about the nightlife in Jaco is that it caters to all kinds of people, whether you've got the fortune or just a simple employee. You can classically sit at the beach with a cheap beer while listening to the DJs sounds. Generally, it is way inexpensive than the United States.
4. Gambling
If you opt for a more thrilling nightlife, Jaco offers you the two best casinos in the area. One at the beachfront, Casino Cocal at Downtown and the other is Croc's Casino by Vegas Veterans.
5. Time
Some Jaco bars are open during the day but to experience the best bars and clubs, plan your itinerary during the night. Some bars start the party at 8:00 PM, while most of them open between 10:00 PM to 11:00 PM. Some clubs close early on at 2:00 AM while others are still enjoying until the break of dawn.
Conclusion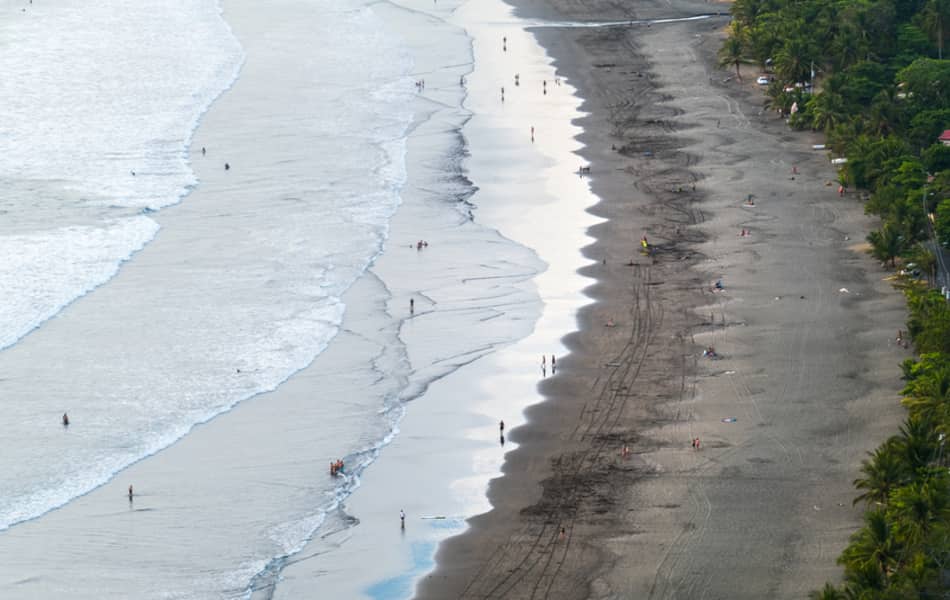 If you want to relax parting from the beaches, wildlife, volcanoes, streams, and mountains, the best option is to visit the dance bars and clubs in Jaco, Costa Rica.
You can even arrange for a bachelor party in all of these clubs. Enjoy a variety of music, foods, and drinks while meeting your hottest female friends.