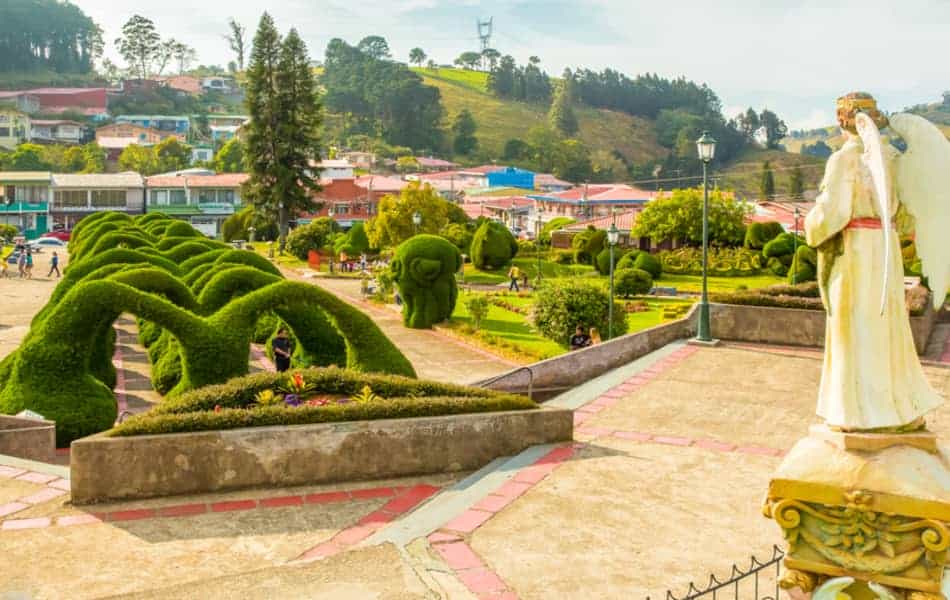 Costa Rica has become one of the most popular countries to visit for so many years now. With more than 2.5 million people visiting Costa Rica every year, it's hard to say that Costa Rica is still a diamond in the rough.
With this many people visiting Costa Rica for a vacation, can you really say that you're doing or have done some things that no tourists have done? I mean, I am pretty sure many people don't like to be put in the same category as a tourist.
Because you know, tourists love doing the same thing that other people have done, and they're like the easiest target for scammers and overpriced establishments.
This is why many people who have had a lot of experience traveling abroad, don't want to be called a tourist or act like a tourist. But what if, you're visiting Costa Rica and don't want to act like a tourist?
Afraid not, I have some special guide for me that you can use to make your visit to Costa Rica much more special.
Everything on this list reveals some of the hidden gems that you can find or do in Costa Rica. And since everything here is also non-touristy, there is a high chance that you can avoid big crowds. Your time in Costa Rica will be more special and memorable since you can focus more on the environment.
Visit Zarcero in Alajuela Costa Rica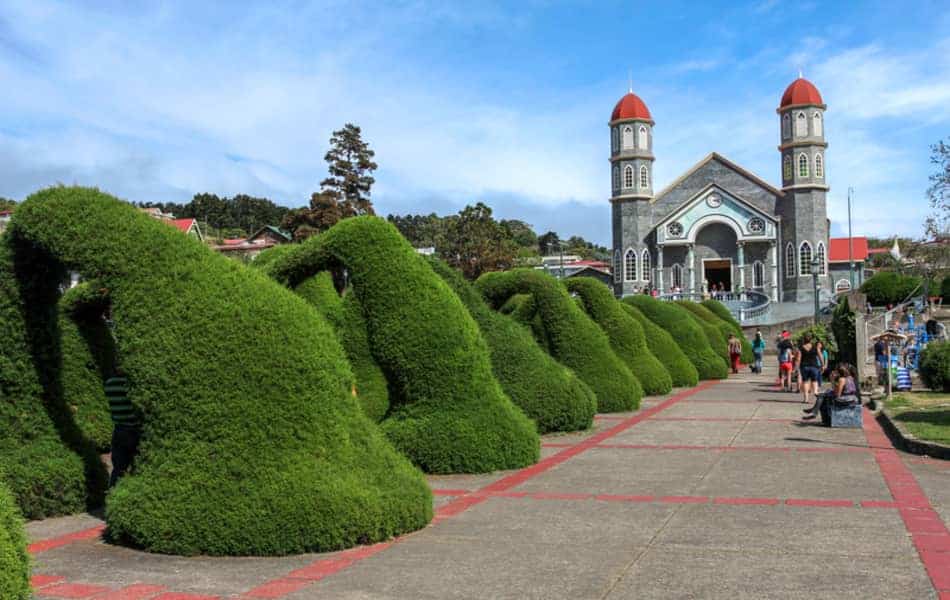 Let's open the list with this special town. The reason why this town is on the list is because of the stunning scenery. The whole town seems like it belongs in a fantasy novel, with lush greens, natural landscapes and attractions, exciting hiking trails, pure water creeks, and of course friendly and happy people. Even the entrance to this town is surrounded by Rainbow Eucalyptus.
You can also find a beautiful blue medievalesque church that gathers a lot of people almost every day. Also, a calming courtyard full of topiaries waiting for you there. Many people also recommending the queso palmito, which is a ball of cheese, that you can try while visiting the town. While this place is not famous among tourists every Costa Rican knows this town pretty well.
Visit The Venado Caves in Alajuela. (Cavernas el Venado).
Located less an hour away from La Fortuna – a popular tourist hub, Cavernas de Venado still remains unknown and a great place to visit. Remember that exploring the caves can't be done alone, so you need a guide. And since very few tourists know this place, the guides are most likely to be a monolingual Spanish speaking guide. If that's not a problem for you, you can go and explore the caves immediately.
The underground rivers are obviously cramped, so you'll have to spend around 2 hours and a half crawling around. Make sure that you're ready for some exercise. At the end of the caves and will find a sub-terrain waterfall that looks absolutely stunning. You'll even find natural quartz and other natural rocks all over the place.
Discover The Best Hot springs in La Fortuna Costa Rica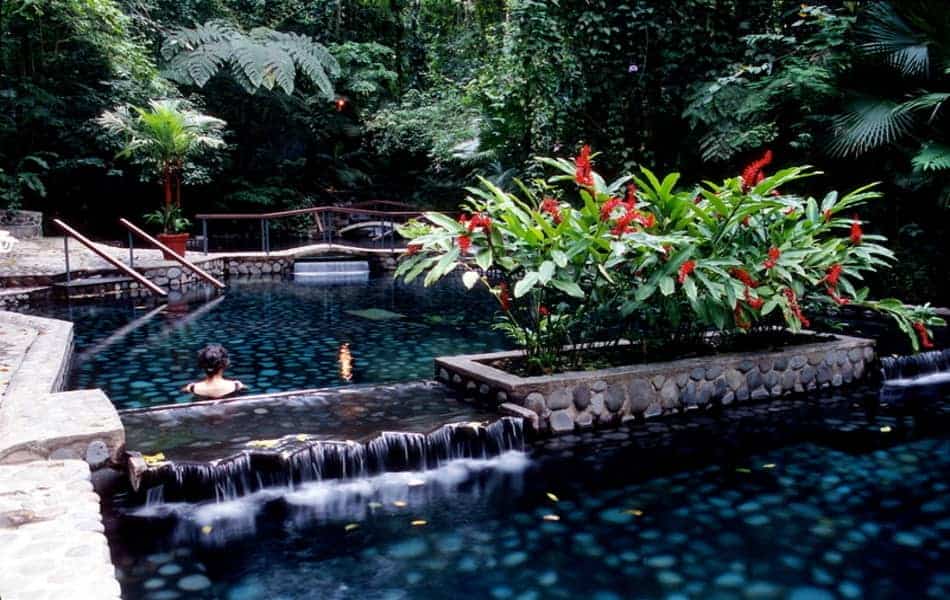 And there is more. Once you're out of the caves your next destination is the free hot springs in La Fortuna. Yes, you heard it right, free hot springs. You can just take the main road into La Fortuna, and find the Tabacon Hotel park.
From there, cross the yellow crossbar blocking a small road. This is where you go to find the free hot springs. Just because they are free doesn't mean they are different from paid hot springs. In fact, these hot springs contain the same water that flows through the Tabacon Hot Springs resort. How awesome is that?
Taking a batch in these free hot springs will rejuvenate your energy back after you spent it all exploring the caves. Truly the best reward you can get after exercising and for free too.
Beautiful Manzanillo in Puerto Viejo Costa Rica
Do you want to visit the calmest and most peaceful beach in Costa Rica? Try Manzanillo, it is located 20 minutes away from Puerto Viejo – not far away at all from a popular tourist spot. Once you arrive at the beach, you'll understand why this is the most peaceful beach in the country.
The water is crystal clear, the beach is entirely empty, the environment is calm, and you can enjoy kayaking, swimming, snorkeling, or just relaxing as much as you want here. The best time to visit is during the warm season since there are more waves during the rainy season.
Driving through the Central Valley
Just Manzanillo, the Central Valley is very peaceful and calming. Complete with the fresh air of the countryside and greenery everywhere, you'll fall in love with this place. The Central Valley is the perfect place to go after you've had enough of the busy urban areas like San Jose.
You can see several little towns here, and they look authentic and give you the best example of traditional Costa Rican life. Nearby volcanoes are perfectly visible as well. And if you're wondering what else you can do here besides driving around, you can find a few great restaurants, farms, and markets. Rest yourself by eating some great foods, buy some souvenirs, and check out some great handmade artisanal goods too.
I also have to talk about the famous garden Parque Francisco Alvarado that looks like dinosaurs, elephants, and monkeys. If you're visiting with your kids, they will love playing around and exploring the garden. Make sure to take a lot of pictures, because the garden is enormous.
Visit The Tenorio Volcano National Park in Costa Rica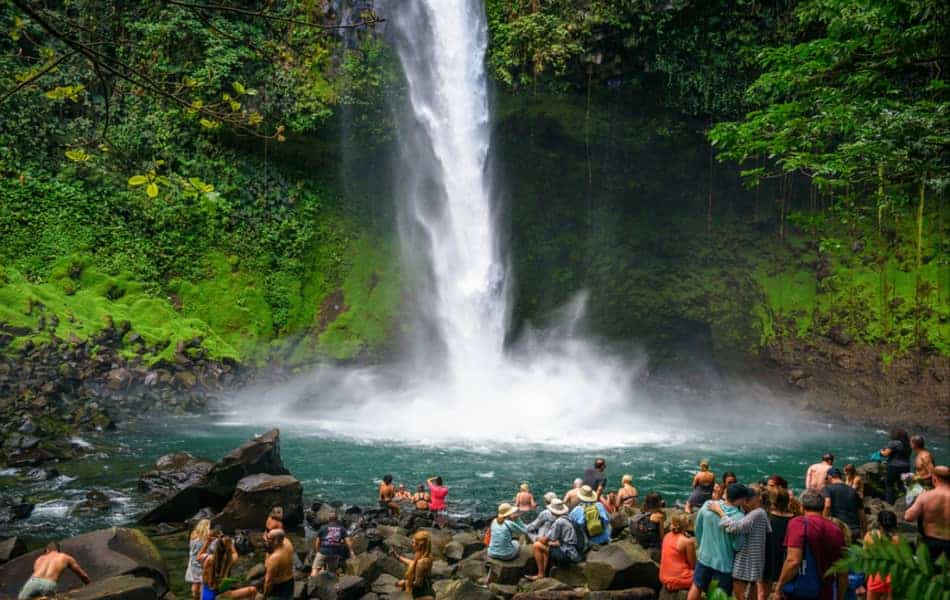 Not every place on this list is going to remain hidden forever, sooner or later tourists are going to find out and visiting in high numbers. This is especially true for Tenorio Volcano National Park. More and more people are have heard about the place and are planning to visit.
The whole place looks like a set of the Jurassic World movie. Everywhere you look you'll see trees, streams, waterfalls, hot springs, and volcanoes. This place is truly out of this world and you'll be missing out by not coming here. You can also try swimming, hiking, and observing nature in the National Park.
Soda
Soda is the name of a small family-owned restaurant in Costa Rica. It has nothing to do with soda drinks. And why would you want to eat at an overpriced restaurant, when you can eat at a soda? Here you can enjoy authentic Costa Rican foods, at an affordable price, and are served and made by friendly Costa Ricans.
Another great thing about eating at a soda is that each soda is different. Since the people who run the soda is different from each other, you can eat different foods every day in Costa Rica. You can even request a special or mixed recipe to eat at a soda.
Experience a new culture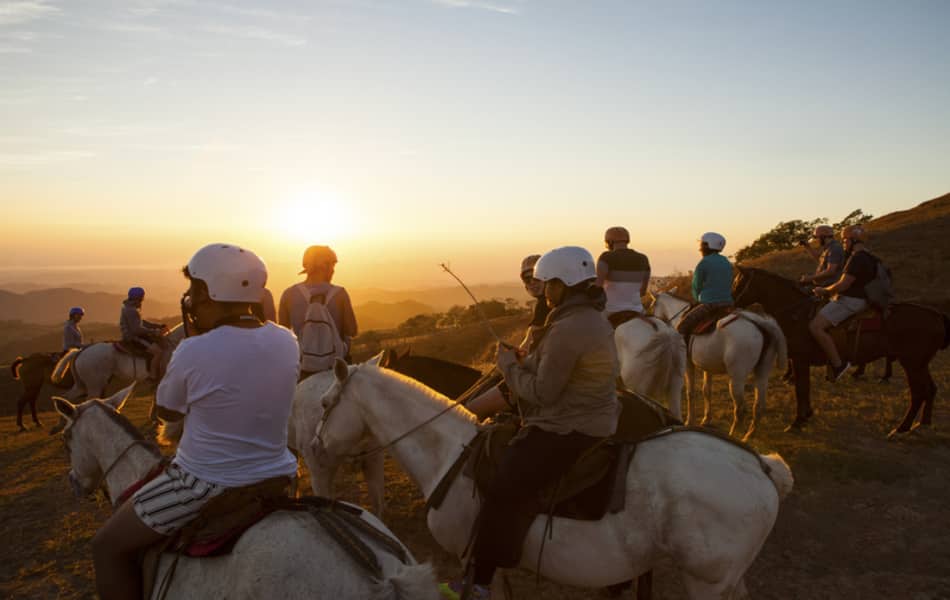 The difference between experienced travelers and tourists is how they spend while visiting a new country or place. Tourists would just visit popular places and go home. But experienced travelers know that experiencing a new culture is the best way to spend their time while visiting a country.
And Costa Rica is one of the best countries to experience a new culture. There are so many cultural events and workshops that every visitor can participate in. including several reputable organizations that help foreigners to connect with local families.
Some activities you can do are learning Spanish, participate in cultural classes, enjoy live performances, and even learning how to cook local cuisines. Every activity will be accompanied by local families too.
This is truly a unique and priceless experience that many visitors should try and immerse themselves in. And one more thing, you'll also get more chances to learn and interact more with the wildlife.