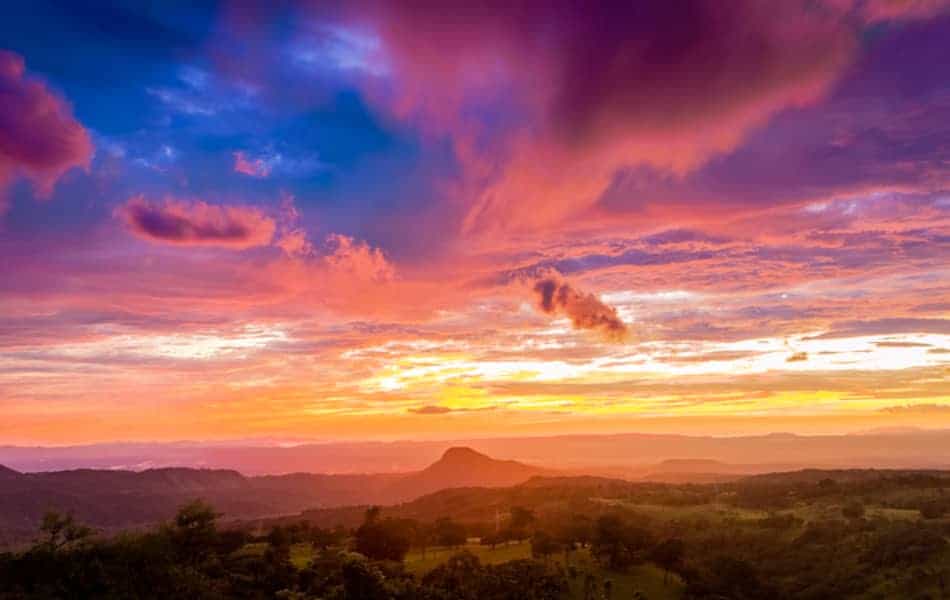 Guanacaste National Park serves as a bridge to Santa Rosa National Park and the Caribbean Rain-forest nestled in the North of Costa Rica. The goal is to create an accessible and smoother biological reserve during the transition period of birds, insects, and animals over the dry season.
The park's main attractions are the Orosi and Cacao Volcanoes, apart from its natural wildlife. It is also home to tropical cloud forests, lowland dry forests, Caribbean wet forests, savannas, and pastures.
Where is Guanacaste National Park Located?
The park sits on the eastern side of the Interamerican Highway across Santa Rosa National Park. It is an hour from north of Liberia, around two hours from northeast of Playa del Coco, and four to five hours drive from central San Jose. Towards the northwest is the city of La Cruz.
Guanacaste National Park has four main biological stations. The Cacao Biological Field Station sits on the foothills of Cacao Volcano at its southwestern slope.
Travelers should coordinate with the park's center and get permission before exploring the volcano's top. The Maritza Biological Field Station is in between Orosi and Cacao Volcanoes. There are public services like restrooms, information center, potable water, and trails.
The Pitilla Biological Field Station is on the northeast side of Cacao Volcano. The trails lead you to a stunning view of Nicaragua Lake. Lastly, the El Pedregal, which sits on the Llano de Los Indios Plain, leads you to a fire lookout station to witness the dry forest of Guanacaste National Park.
When is the Best Time to Go to Guanacaste National Park?
Guanacaste National Park is at its best during the dry season from December to April. Although it is more likely to shower the higher you climb the forest. Hence, if hiking is on your list of activities to do in the park, the drier season is the best time to visit the park when trails are rustic.
However, Guanacaste is known to be the driest region across Costa Rica. So, even if you visit from June to November, expect to have sunny days most of the time.
How is the Weather in Guanacaste National Park?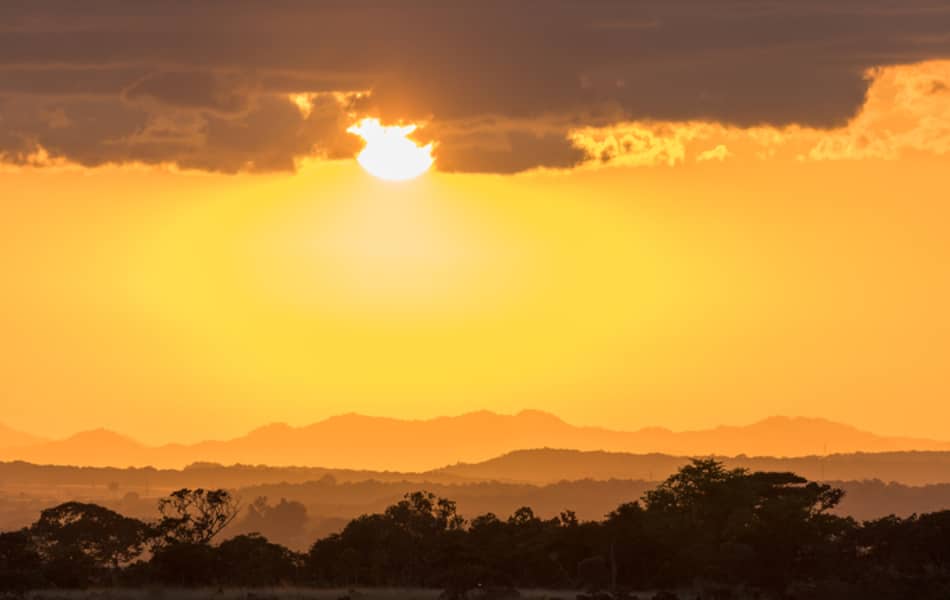 The Guanacaste region has more foreseeable seasons than most of the Costa Rican zones. The average temperature ranges from 18° to 32° C.
The dry seasons start from December to April, which, unlike other areas of the country, the probability of rain in the afternoon is much lesser. However, you can still experience short showers at any time of the year.
The green season comes from May to November. Despite that, a Veranillo de San Juan or Saint Joseph's Litte Summer breaks in in July or August. It generally has two or three weeks drier days than the usual.
Furthermore, you can also experience high winds from January to March while witnessing an increase in rain.
How Do You Get to Guanacaste National Park?
Most tourists or visitors of the Guanacaste National Park stay longer on the Guanacaste coast, Playa del Coco, Playa Hermosa, Papagayo, and Tamarindo. Unfortunately, there is no public bus reaching the park.
The only means of transportation from the nearby districts is by a guided tour or traveling on your own. Nevertheless, the four main biological stations are reachable by car.
Alternatively, you can reach the main entrance, Quebrada Grande, through the Interamerican Highway from San Jose to Liberia. Drive for about 20 miles, and you will arrive at Portrerillos. Take a right turn until you see the park sign. Make sure to rent an appropriate vehicle as this way will take you around 10 km of dirt and gravel roads.
You can also fly to Liberia International Airport, and from here, it would take you around an hour to reach Guanacaste National Park.
About Guanacaste National Park
Guanacaste National Park became prominent in 1989 when Dr. Daniel Janzen initiates a donation campaign for international contributors. The campaign was established when international beef rates were at their lowest, and ranch owners need to sell their cattle pasture.
A few years later, Guanacaste National Park now protects and ensures the habitat of wide-ranging species. It is also known as the biological corridor as it has a crucial part during the local seasonal migrations.
The park covers 32,512 hectares of farms, tropical dry forest, and a cloud forest. It is a great hike and view with an elevation of 984 to 5,443 feet above sea level.
Guanacaste National Park stuns you with over 140 species of mammals, around 100 amphibians and reptiles, not less than a thousand groups of insects, and over 300 varieties of birds.
Operating Hours and Fees
Guanacaste National Park charges USD10 per head and is open from 8:30 am to 4:30 pm, so plan your visits accordingly.
What to Bring / Wear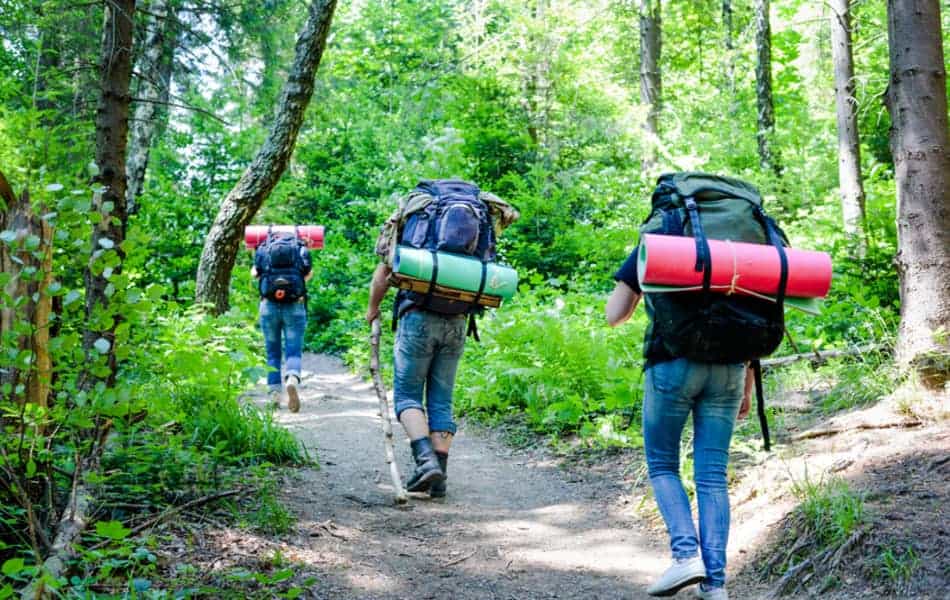 Hiking is the primary wonder of Guanacaste National Park. Hence, pack the right clothes and gears like long-sleeved shirts, long pants, towels, sneakers or hiking shoes, rain gear, binoculars, insect repellants or bug spray, and sunblock.
You can also bring bathing suits and flip-flops if you wish to experience the swimming holes. As the park doesn't have any food facilities, bring some power snacks or energy boosters for hiking. And don't forget to pack plenty of water.
Activities at Guanacaste National Park
With its laid-back atmosphere, Guanacaste National Park gives you a relaxing stroll, moderate hike, and a great sightseeing tour of the country's broad wildlife and ecosystem.
1. Hiking
Hiking the trails of Guanacaste National Park leads you to experience not only the beauty of the park but also its neighboring landscapes and volcanic terrains. Some tracks take you to the borders of Santa Rosa National Park.
And as you climb the forest, it leads you to the angles overlooking the peaks of Cacao and Orosi volcanoes in the Northern Caribbean border of Costa Rica. We recommend you, though to hire a professional hiking guide as the trails are rugged.
2. Animal, Bird, and Artifacts Spotting
One of the fun things about visiting National Parks in Costa Rica is that you get a close encounter with numerous animals and birds.
Guanacaste National Park showcases endangered animals like white-tailed deer, howler monkeys, capuchin monkeys, long-tongued bats, mountain lions, pumas, ocelots, collared peccaries, and white-nosed coatis.
While hiking or strolling in the park, you can definitely spot countless birds such as Orange-fronted parakeets, white-throated magpie jays, crested caraca, Groove-billed Anis, black hawks, tanagers, and squirrel cuckoos. You can also spot amphibians and reptiles, including eyelash palm pit vipers.
While hiking, you may even spot some artifacts or ancient pottery pieces as evidence of the Guanacaste traditional way of life.
3. Swimming
Another captivating feature of Guanacaste National Park are rivers, waterfalls, and swimming holes. After a short hike, immerse yourself in some of the swimming holes. Other tourists also prefer to hike to one of the waterfalls in the park.
Where to Eat
There are no restaurants inside Guanacaste National Park, so you may consider taking snacks with you while visiting the place.
Alternatively, there are few restaurants nearby to try. Gourmet Burgers, Oasis Restaurant, Dada's Pizza, Los Pinos Restaurant, El Rancho Restaurant, and Surf & Turf Grill are a few to check out.
Where to Sleep
If you plan to hike all the trails connecting to Guanacaste National Park, dorm beds and shared bathrooms are at the Cacao and Maritza Biological Field Stations.
However, you should coordinate beforehand with the National Parks Services in San Jose for a booking to avail. Or you can also call Area de Conservacion Guanacaste for reservations.
Otherwise, you can check some of the lodges and haciendas outside the park for your accommodation. The Tree of Life Guesthouse, Juntos Cottages, Belmopan Tiny Houses, Capital Haven Guest House, or Casitas Calinas is just a few accommodations you can consider.
Conclusion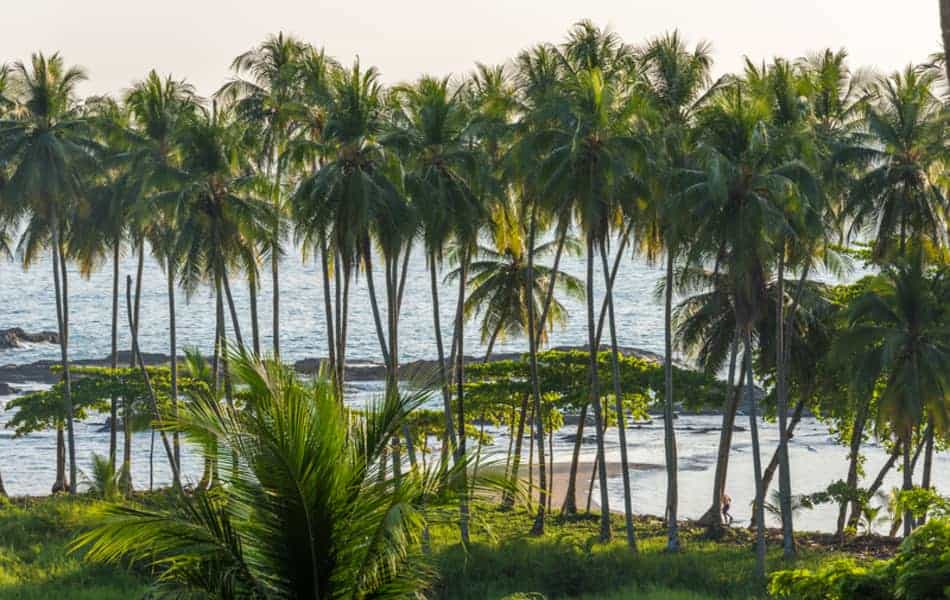 Guanacaste National Park is more known to researchers than tourists. It is one of the biology research favorites of students, researchers, naturalists, and scientists to study the park's biodiversity.
Regardless, this won't stop tourists to visit the park and have a glance at the park's rustic trails and majestic plains. Guanacaste National Park doesn't have enough public services and infrastructure, so make sure to get everything ready before heading to the park.
There are no ATMs, poor cell phone reception, and no restaurants. The nearest gas station and pharmacy are in Playas del Coco and Papagayo, respectively.