If you want to buy a condo near the beach or right at the beach, depending on which areas you are interested in, you could find something from as little as $40,000. On the other hand, you could fork out as much as $500,000. You just have to do your homework though.
One thing is for sure; Costa Rica is known all over the world for its natural beauty – from the rain forests to the mountains, to the beaches.
Way back in the 70s, the die-hard surfers became so enamored by the beaches in Costa Rica, they all wanted to ditch their mainstream life and settle in beach towns such as Tamarindo; there they've got all-year-round surf, stunning weather all the time, and a real 'pura vida' vibe. 
These cute beach places soon made such a buzz, with some even becoming used for legendary surf documentaries.
From then till now, beach properties are high in demand, skyrocketing in prices
Everyone longs to access the 'pura vida' vibe and live at the beach. If you want to know if it is expensive to own a beach house in Costa Rica, the answer will be, yes, – there is simply a huge demand for them. Just browse the agents' beachfront listings and you can find options from luxurious to furnished, to unfurnished, or practically right on the beach. Take your pick. For many, owning a beach condo has become a luxurious pipe dream. But actually, it's not the impossible dream – many people dream of retiring to these beach houses, and they get it right.
Condos today give the foreign buyer access to the best of the best in beach locations
An advantage of owning a beach house is that it can generate an income for when you are not making use of the property; of course, that's if it's not your main place of residence.
Beach houses are usually also located just footsteps from shopping and restaurants, so they are wonderful as getaway homes. These are the top 6 beaches where people want to own a beach house.
See where you can imagine yourself!  And here is advice on the prices of the beach houses, the best places to consider, the cheapest places to consider and a whole lot of superb advice for you!
Ask yourself these questions before considering buying a beach house
1. Can you afford it?
Generally, you need to find out all the annual maintenance costs, property tax, etc., and all the additional costs that might come up before you make a purchase.
2. Do you need financing to buy your house?
If you need a mortgage, it is important for you to know that you have to be a legal resident of Costa Rica – that will enable you to get bank financing. Banks in Costa Rica can charge between 6.5-8% annual interest in U.S. dollars and 1.5% for formalization and other costs. Not cheap. If for instance, you want to buy your beach home strictly as a rental unit, you could use your retirement funds to do that.
3. And home security?
If you are not going to be living there for a good part of the time, your property will need to be secure so you don't fret about it and experience theft. Maybe you will need a caretaker who earns a salary, plus social security, insurance, etc.
4. What about restrictive rules?
There might be bylaws and rules that stop you from doing certain things that you thought you could and which you consider important. Maybe there are rules about bringing pets there, having a barbecue in certain places, and so on. You need to know these things – because they might make you think twice.
5. Do you want to rent it out?
In case you plan to use your home as a vacation rental, it is very important to make sure you purchase in a popular area unless income is not imperative to you. Before making a final decision on where and what you want to buy, show your choice to a couple of property managers and ask for their advice – like do they think it would be a good rental investment, etc.
6. And what about a property manager?
If your new home is intended as a vacation rental, you will want a local expert who would act as a professional property manager. He will be able to tell you things about how much your vacation home could go for, and how to market it, etc., the costs of maintenance, and more.
7. Are there any tax implications?
The estate agent or the property manager will be able to let you know how much the property tax is. They could also tell you if you need to pay corporation tax and/or luxury home tax. Is it foreign income – how will that affect your tax at home?
8. Do you need a legal advisor?
If you buy cash, you can choose a legal advisor who will transfer the title for you. If it's a mortgage, usually the mortgage holder insists on their lawyer for stuff.
Waves of happiness can be yours
If you are serious about buying a beach house in Costa Rica, look for certified and reputable agents.  You want to visit your property and see it because with almost 800 miles of coastline, it makes sense that you would have to do your homework before you buy beach property in Costa Rica – because well, there are over 300 beaches in the Pacific and the Caribbean.
All 300 beaches have got their own magic, charm, disadvantages, and advantages. What will suit you?  Some people don't check things out properly; they expect golden beaches only to discover the beach they have bought property near has black sand!
People need to consider too that Costa Rica doesn't have major freeways near a lot of the beaches. In fact, a lot of the beaches only have gravel roads where driving a 4×4 is essential.
Another thing is the humidity. There might be the dry season, but you have to be prepared for the rainy seasons as well when it rains ….  And rains some more.
Follow these tips for happy house hunting
Just remember never to buy a property that you haven't seen because, frankly, in Costa Rica, just small differences in distances of a few hundred yards even can make a serious difference between a good or bad deal.
As in all real estate deals, actually wherever you buy in the world for that matter, remember the all-important words, "location, location, location"; even more so with vacation properly.
Access to places and distances in Costa Rica is not easy and they change too. One day the dirt roads are perfect and on other days they have become inaccessible. Distance too is a big thing because things might look close on a map and even short distances can become a long hard drive.
Security in Costa Rica's southern pacific zone is not really so serious. But tourist areas like the beach areas are open to theft, and if your beach home is not properly maintained, this might become a problem that might even affect your guests.
Can you rent your property you buy at a competitive price and still make money from it? Because that's what it is all about; unless you are buying your beach home for your very own personal use and enjoyment and you just want to see it gain appreciation over the years.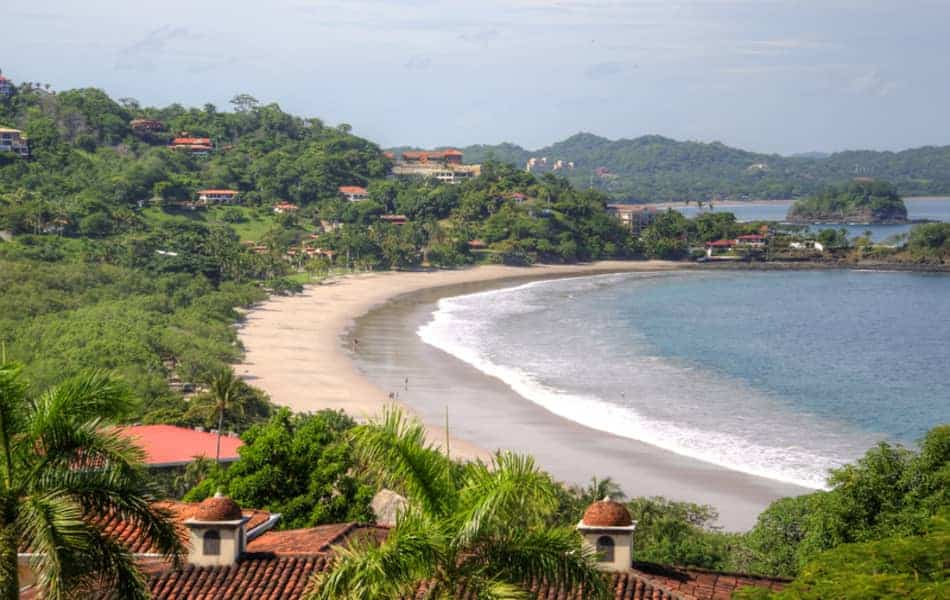 From estimates, if you want to buy a beach house for renting out, you can expect to earn around 6-8% net return. Apart from capital growth and your own pleasure at owning a beach home, real estate investment in Costa Rica is actually very lucrative.
You can expect returns of around $16,000 per year, after expenses, on a property that is worth around $200,000.
There are large numbers of foreigners looking to retire in this beautiful country, and whether you are a Costa Rican local or a foreigner, life can really work out well for you – life can literally become a beach for you!