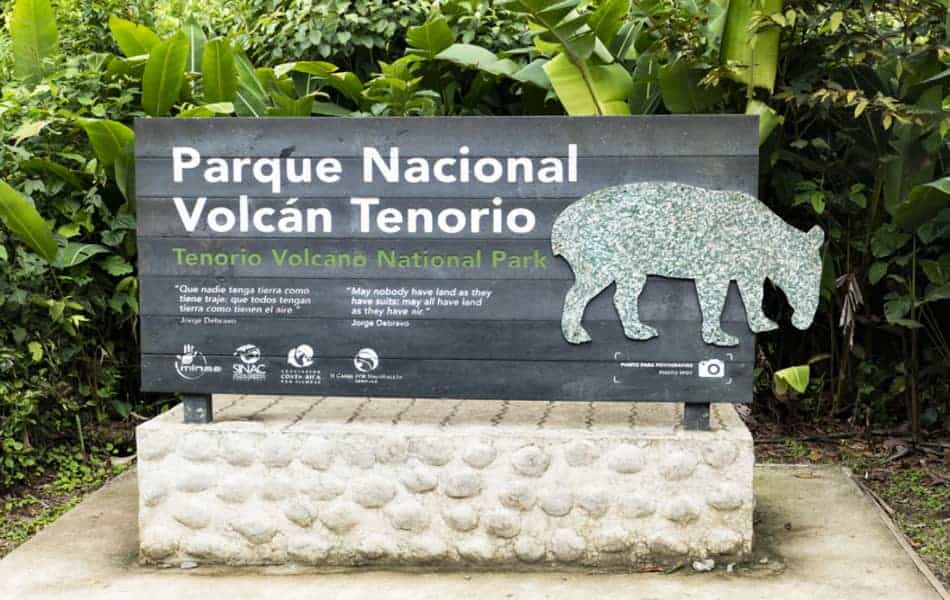 Are you looking for a great spot to visit while vacationing in Costa Rica? I have a great idea for you: Tenorio Volcano National Park. Tenorio is without one of the most popular and best spots in Costa Rica, and you'll miss out if you skip it.
Where is Tenorio Volcano National Park in Costa Rica located?
Tenorio Volcano National Park is located north of Costa Rica. It's part of the Arenal Tempisque Conservation Area. The entire area is massive, with 31,805 acres in size.
It's like three-quarters the size of Washington DC. Making the area a great and challenging place to hike.
Despite being one of the most remote national parks in Costa Rica, the place is equipped with potable water, parking, and restrooms.
When it's the best time to go to Tenorio Volcano National National Park
If you want to avoid rains, you should visit the park in December through April, and June and July. Though, I should say that you should always expect it to be raining. Also, it's best to start your travel early in the morning.
Tenorio was getting more and more popular in 2019 with thousands of visitors each week. To the point that the park management created a quota to preserve the wildlife and ecosystem in the National Park. So, getting inside the park is already a challenge for a lot of people, making this a more valuable experience for you.
How is the Weather in Tenorio Volcano National Park?
The weather is pretty much damp all year long. The temperatures range from 65 to 80 degrees. December through April and June and July would be raining a lot. Other months, the entire area would be dry.
How do you get to Tenorio Volcano National Park?
Getting to the park should be easy enough. There are two ways to get to the National Park. From San Jose, you can choose to take the main highway to San Carlos and Upala. Then, go to Bijagua and follow the road to the entrance of the park.
The distance is roughly 48 kilometers. Or, you can take the Interamerican Highway to Canas and then head to Bijagua. The distance is roughly 32 kilometers to the entrance of the park.
About Tenorio Volcano National Park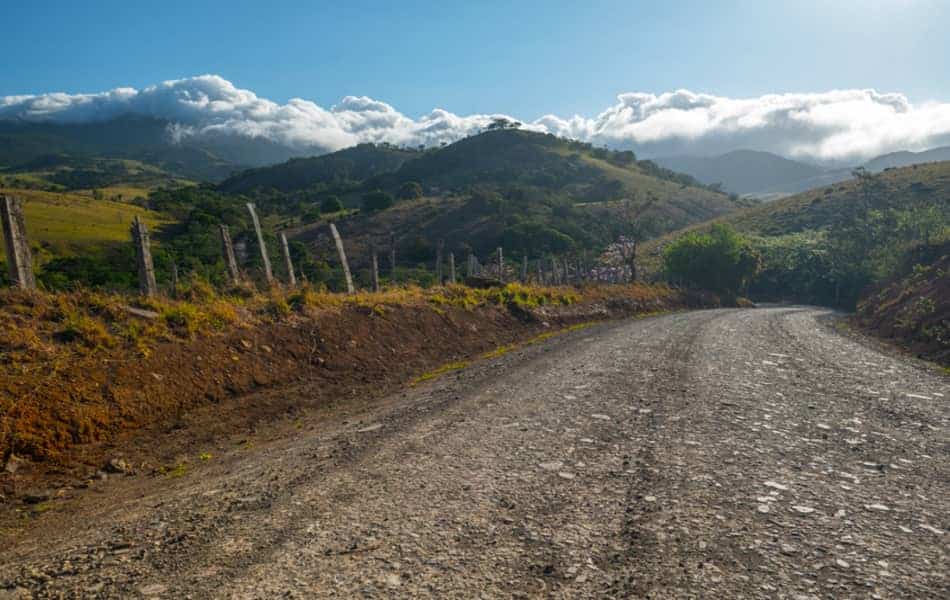 The main reason why Tenorio is a must-visit for all tourists and explorers is that this place has everything. I mean absolutely everything that you're looking for from a natural attraction such as this one.
This is even more impressive considering Tenorio is a natural tropical forest area with practically minimal humans influences.
Even more impressive is that Tenorio was pretty much undiscovered or unknown to the public. It was not until 2018 that Tenorio is considered to be a great place to visit.
What to Bring/Wear
Make sure you wear the right attire like rain gear, sun block, shoes, T-shirts, and shorts. Because you will do lots of hiking. This is probably what most people are looking for from the National Park.
The hiking trails are really long and would satisfy your desire to explore nature. Besides, the best way to enjoy the area is by observing it on foot. Taking in all the fresh water and feel the vibrant wildlife all around you can be therapeutic.
The difficulty can be really challenging. At some point, you'll have to make an almost vertical climb. Make sure that you're well-equipped and ready for heavy physical activities.
The entire journey should take around four hours, and you can take many stops along the way. If you can overcome the trial, you'll get to see the amazing views throughout the trails.
Operating Hours and Fees
The park itself is open every day from 8 AM to 4 PM. But make sure that you get in before 2 PM, because, after 2 PM, no one is allowed to enter. The ticket prices are very affordable as well — $1.20 for citizens and residents, $12 for non-residents, and free for children under 12.
Getting a ticket is another matter though. As there is no way to buy a ticket online and you have to buy it early to beat the quota. So, you have to arrive at the park early to get a ticket. Another solution is by joining a tour group, which is provided by travel agencies.
Activities at Tenorio Volcano National Park
Now, let's talk about what Tenorio Volcano National Park has in store for you.
Wildlife
The National Park has a wide range of wildlife in its area. You can see many birds like sun bitterns, trogons, toucanets, toucans, woodpeckers, hummingbirds, bear-necked umbrella birds, and many others.
For mammals, you can find pumas, jaguars, ocelots, tapirs, howler monkeys, spider monkeys, margays, slots, and many more.
You can also find amphibians like red-eyed leaf frogs, smoky jungle frogs, and blue jeans dart frogs. Not to mentions all the lizards like parrot snakes, vine snakes, boa constrictors, and many more as well.
You might need to visit the park a few times before you can spot every species here. And as always, please don't disturb the wildlife and don't stray too far from the trails.
El Pilon
The journey starts from the main entrance called El Pilon. From here you can already see and feel the wildlife.
Without walking too far ahead, you'll see the Blue Lagoon, which is absolutely beautiful. Everywhere I see is looking at a painting, and everything is calm and full of life. You'll also see a lot of birds even near the town outside of the park.
Also, please remember that while the blue lagoon is beautiful to look at, it's not recommended to touch the water. The water contains high chemical concentrations that can be harmful to you.
Natural hot springs
Near Tenorio Volcano, you'll see natural hot springs everywhere. The place is absolutely magical, but the park management regularly closed access to this area due to overcrowding. Not to mention that some spots can get really hot and be a danger to visitors.
That being said, there are some spots where you can relax and enjoy the natural hot springs.
Please remember to read the warnings and regulations in the area for your own safety. Especially those bubbling mud pots, volcanic gases escape, and thermal geysers and fissures near the base of the volcano.
Tenorio Volcano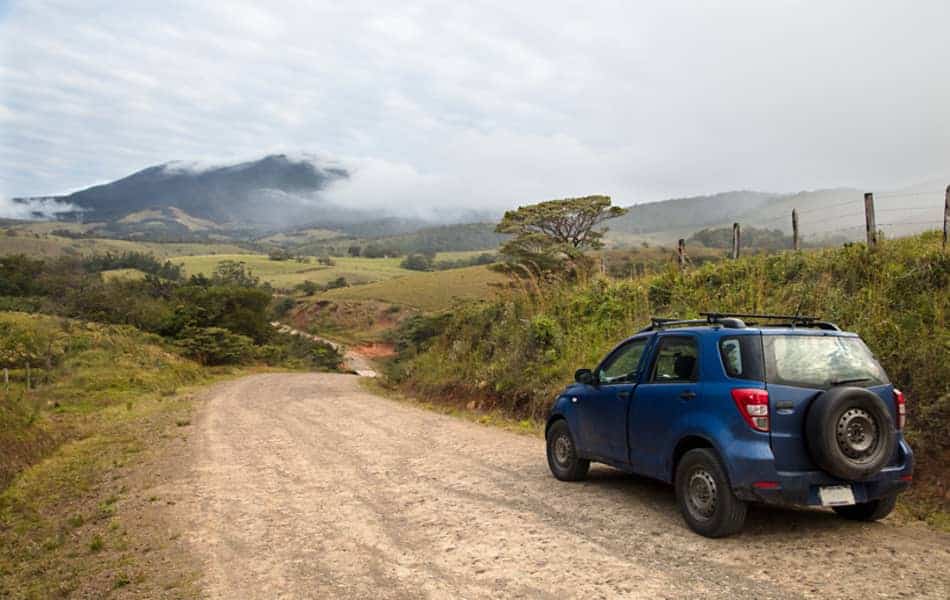 The volcano is obviously the main attraction of the National Park. The cone is almost perfectly symmetrical, and I have never seen anything like this before. The forest around the volcano is the home of many wildlife including cougars, jaguars, and ocelots. Some parts of the volcano are still completely untouched by humans.
Birdwatching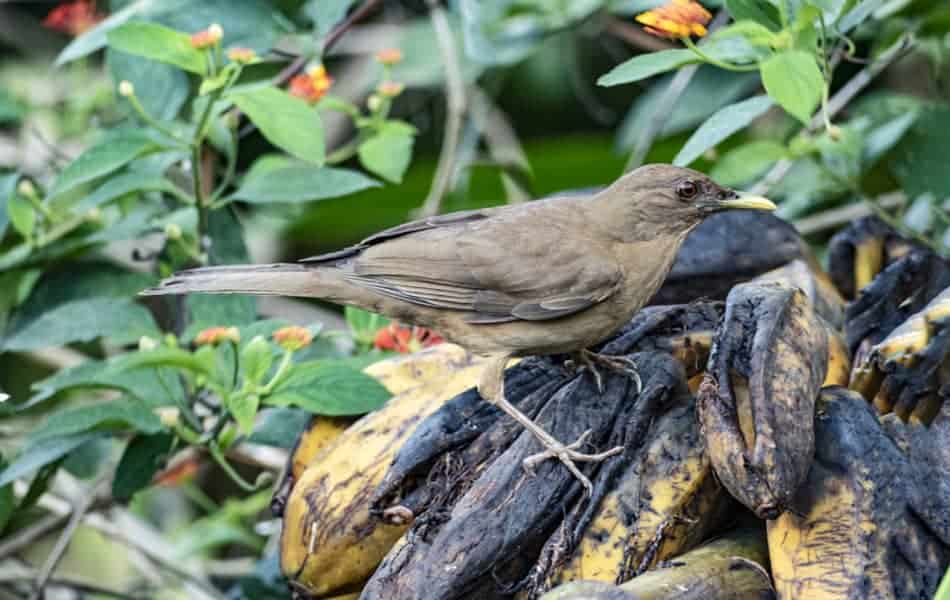 I mentioned birds before and how you can see many of them even near the entrance. Tenorio Volcano National Park is really the best place for birdwatching and many people come to do just that.
There is a valley between two volcanoes in the area. This divide creates a perfect natural flyway from Lago de Nicaragua, Caño Negro, and the other areas in the northern Caribbean. You'll see a wide range of species fly around everywhere.
Celeste Waterfall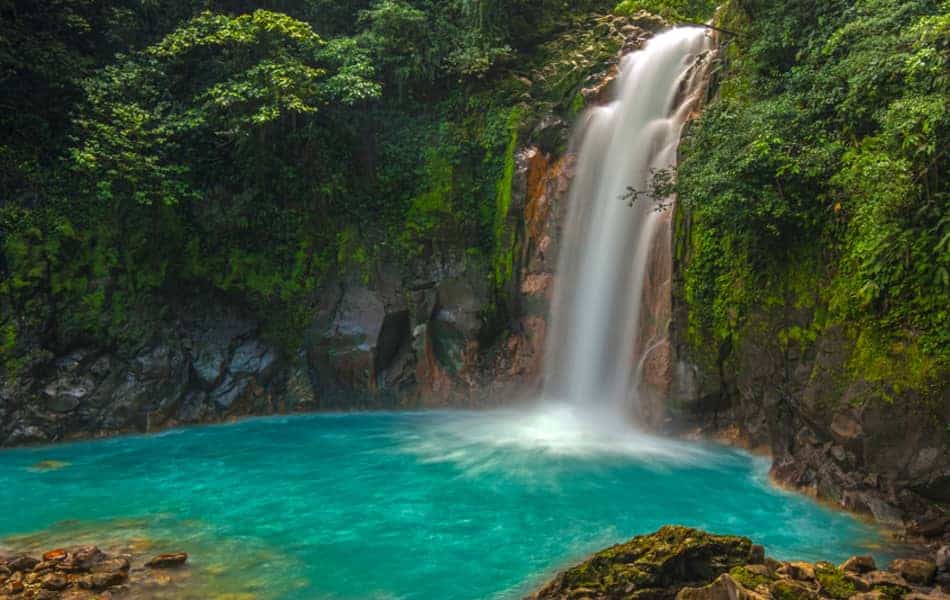 Another main attraction of the National Park is Celeste Waterfall. When you finally get here, you'll understand why people travel far away to get here.
To get to Celeste Waterfall, you can head south from the ranger station at the west entrance of the park. It's not too far, the distance is only a few kilometers away.
The height of the waterfall is almost 100 feet tall. You can hear the water splashing from far away. The beauty of this waterfall puts it on top of the most iconic places in Costa Rica.
A bit ironic since the place itself isn't visited often. But then again it is mainly due to the challenging hiking trails.
Heliconias
There is another entrance to the park at Heliconias Ecolodge Community Project. If you choose to enter the park through here, you'll have to go through a series of hanging bridges through the rain forest canopy.
This is another way to enjoy your time here at the National Park. The area here is their private protected forest and not many people know this place.
The distance from the Canopy Bridges to the National Park is around three kilometers and you'll see a lot of tapirs along the way too.
If you want to, you can also ride a mountain bike around Heliconias. There are many abandoned roads here where you can ride your bike on.
Where to Eat
You can find many great restaurants near the entrance. It's recommended to start your journey with a breakfast right here. All the restaurants also have restrooms.
Where to Sleep
You can find several 2 and 3-star hotels in the area, complete with ecolodges for those comfortable rooms and great services. These hotels are really nice, considering you're in one of the best places to visit in Costa Rica.
Conclusion
Despite being one of the best places to visit, Tenorio Volcano is also one of the least visited spots in Costa Rica.
If you're looking to enjoying nature and wildlife in the middle of a rain forest, Tenorio Volcano National Park is your next destination.