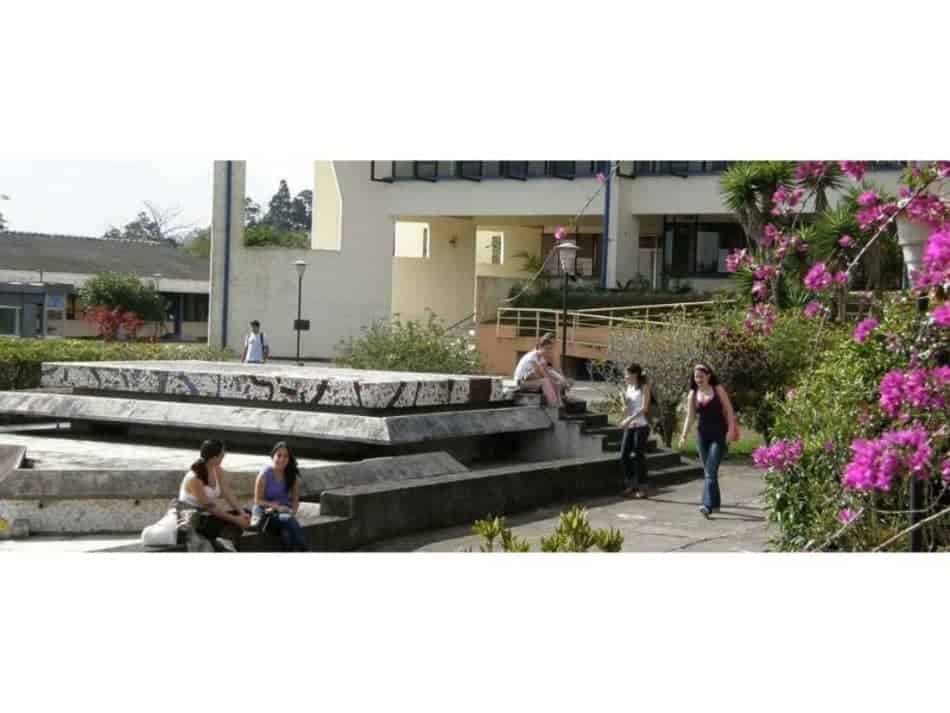 Universities in Costa Rica offer some of the best education you can get in Latin America.
In the QS Latin America University Rankings 2020, Costa Rica managed to claim six spots in the top 400 universities.
Combine the education with beaches, tropical rain forests, developed society and great quality of life, every student in the world would want to study for at least a semester in Costa Rica.
In Costa Rica, there are five public universities available.
Because of the law in Costa Rica, no public universities offer the same degree programs.
These public universities offer degree programs based on their specialty and publish journals where students can publish their research and access published international research for free.
As for private universities, there are currently 18 universities available.
In this article, we have a list of 3 universities that could be the best place for you to study in Costa Rica.
Universidad de Costa Rica
First on our list is the best university in Costa Rica right now. The university along with many others, is rooted to the development of Costa Rica's law since 1843.
Universidad de Costa Rica is ranked 19th on the QS University Rankings in Latin America and 500th on the QS global ranking.
Universidad de Costa Rica is one of five public universities in Costa Rica with more than 30 thousand total students and 3 thousand academic faculty staff.
There is a large variety of courses and modular training programs in Universidad de Costa Rica.
These courses are offered throughout the year. the courses and programs that you can take are:
IT Essentials which is an introductory course that includes learning computer's internal components, how to assemble complete computer systems, installing operating systems, and troubleshooting problems using software and system tools.
CCNA or Cisco Certified Network Associate teaches students how to be a Networks and Communications technician specialist.
CCNP or Cisco Certified Network Professional teaches students how to be a Networks and Communications Advanced Technician who specializes in implementing and maintaining service and application integrated networks.
CCNA Security which is a complementary course that gives deep knowledge in the design, implementation, and support of network security.
These courses are taught in modern facilities located in the CATTECU building, while the IT Essentials and CCNA modules are also taught at the Liberia Campus.
Students are allowed to take the electronic certification exams as well.
The National Material and Structural Model Laboratory or Lanamme offers plenty of training programs for technicians and professionals every year. The training programs are:
Planning and Management.
Municipal Management.
Hydraulics for Roads.
Pavement Materials.
Road Safety.
Bridges.
Geotechnics.
Civil Area.
Metrology.
Masonry School.
Road Works.
For more information on the courses and programs, please visit https://eng.ucr.ac.cr/accion-social/cursos.html.
The University for Peace
The University for Peace or UPEACE is an intergovernmental organization that has a university status.
It was established in 1980 as a result of a treaty at the United Nations General Assembly.
The goal of this university is to provide humanity with an international institution of higher education for the sake of peace by promoting among everyone the spirit of understanding, understanding, peaceful coexistence, and tolerance.
A very noble mission for a university.
Located in the capital city of Ciudad Colón, San José, Costa Rica, UPEACE is a very unique place to study.
There are more than 2000 Alumni originated from more than 120 nations. The facilities that students can use is pretty much a complete package.
Some of the facilities such as cafeteria, health services, housing, library, and transportation are all provided by the university.
If you're aspiring to study in a truly global university, then UPEACE should be one of your main options. UPEACE specialized in Master's and Doctoral degree programmes to train future leaders.
There are many programs that are being offered in UPEACE. The programs are:
M.A Programmes which branches into three departments.

Department of Peace and Conflict Studies.

Department of Environment and Development.

Department of International Law.

Programas en Espanol with Departamento de Estudios Regionales.

Doctoral Programme which branches into five departments.

About the Doctoral Programme.

Doctoral Tuition and Fees.

UPEACE Faculty and Research Areas.

Current Doctoral Students and Research Areas.

Doctoral Programme Alumni.

Joint and Dual Programmes together with these universities:

Asian Peacebuilders Scholarship

Hankuk University of Foreign Studies

Pontificia Universidad Javeriana Cali

UNICRI LL.M. in Transnational Crime and Justice

Water Cooperation and Diplomacy

The Hague University of Applied Sciences

Universidad Alfonso X El Sabio

M.A. in Development Studies and Diplomacy (UNITAR)

Other Educational Programmes such as:

Certificates, Diplomas and Courses

Undergraduate Opportunities

E-course: Right to Development and the SDGs

Distance Education.
Management Programmes with two branches.

M.I.M. Responsible Management and Sustainable Economic Development

Doctoral Degree of Management in Leadership and Sustainable Development

Certificate and Diplomas.
If you have more questions regarding their programs or how to apply for an admission, you can contact them via phone at +506 2205-9000, or email at info@upeace.org and admissions@upeace.org, or mention them on Twitter @UPEACE.
Medicine and Surgery UNIBE Universidad de Iberoamerica
Last but not least, is UNIBE, a university that offers medical programs to both local and international students.
It's located in La Florida de Tibás, right in the middle of San José.
UNIBE offers their student a clear career path in the medical field. The career path is divided into four categories:
Medicine and Surgery
Pharmacy
Psychology
Nursing
Medicine and Surgery program teaches students in the field of human body such as:
Anatomy
Neuroanatomy
Embryology
Histology
Physiology
Students will start from introduction to clinical sciences and followed by practices in big hospitals in the country.
Pharmacy program provides an intensive training in the pharmacist's professional field and create the next generation of Pharmaceutical professionals with abilities, skills, knowledge, and ethical values.
These professionals will be able to solve problems in society and developing basic and applied research. Ultimately, the program provides services to the country and the whole world.
Psychology program is all about ethics and skills. Students are required to pass three courses on human development, three courses on general psychology, four more courses on social psychology, three courses on behaviorism and many more. In total there are 36 courses need to be completed.
Nursing program trains the next generation of professionals in health sciences.
The Nursing Faculty is specialized in preparing nursing professionals at the Bachelor level. Nursing professionals are people who provide intensive care, based on the nursing process and procedure to the patients.
This way nurses can assess the patient, their preferred environment and create the best course of actions. Students are taught to master the scientific foundations and principles in the field of nursing.
As well as mastering the necessary methods and techniques of the nursing process and understand how the methods and techniques can affect certain patients depending on their various age stages and healthcare settings.
UNIBE is without a doubt a great university in the field of medical science.
If you're aspiring to be the next doctor, nurse, psychologist, pharmacist, or surgeon, UNIBE can the great place to learn everything.
UNIBE has online registration to help new students to apply. And if you have more questions feel free to give them a call at +506 2240 0400 or send them an email at admisiones@unibe.ac.cr