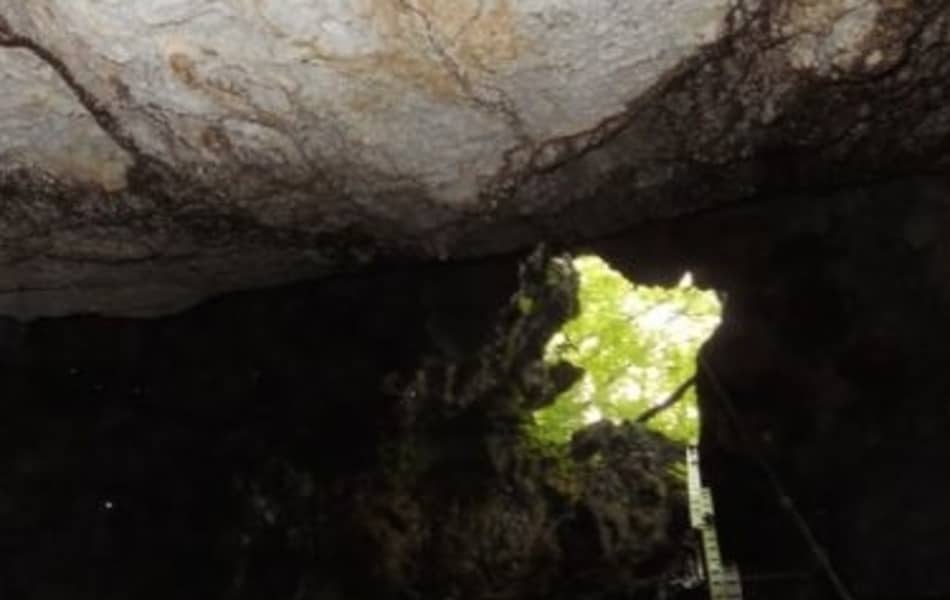 Where is Barra Honda National Park Located?
Trip to Costa Rica is more about enjoying the adventure by exploring the wild and fascinating places and localities that one would never experience during a typical tour. Costa Rica offers some of the world's first rugged locations, and Barra Honda National Park in Costa Rica is one such destination.
Barra Honda National Park lies in the western region of Costa Rica, forming part of the Tempisque conservation area. This park was created in 1974 with a mission to protect the famous cave systems that are under the Barra Honda peak. Millions of years ago Barra Honda peaks were created due to the sea erosion. Nicoya, the main town in this peninsula and the cultural center of Guanacaste province.
What is the best time to go to Barra Honda National Park?
The caves remain close during the wet season. Barra Honda caves were carved from stone by torrential rains, and the caves are often at the risk of being flooded during the rainy days. So, the best time to go round the caves is during the dry season.
Mid-December to April is the high season where the temperature looks pretty dry with minimum rainfall. January can be quiet, breezy. February and April are the driest months and in this time the skies are clear, but the heat is intense.
How is the Weather in Barra Honda National Park
Wet and dry seasons characterize the climate of Costa Rica. The weather in Barra honda national park is hot and dry for most of the year. The temperature often exceeds 90 degrees above the ground. The park experiences an average of 1600 mm of rain per year. December through August is almost very dry.
The summer season (costa Ricans calls it Verano) between December and May has hot and dry weather. The winter season (Invierno for Costa Ricans) is a wet climate that typically begins around May and lasts up to November.
How do you get to Barra Honda National Park
Barra Honda national park is at a distance of 80 kilometers from Liberia international airport, which is approximately 1 hour and 30 min drive. Alternatively, you can choose a different route from San Jose to Barra Honda, a 3-hour drive covering 185-kilometer distance.
Barra Honda national park is located in the east of Nicoya town. The park's entrance is 15 km west of Rio Tempisque bridge with a fairly easy drive. After your cross, Tempisque bridge continues driving for the next 15 kilometers until you notice a sign to the right that leads you to Barra Honda.
This drive takes you through the village of Barra Honda from where it is another 4 kilometers to the park.
If you are coming from Nicoya or Samara, you should drive straight on, cross the Hwy 21 and watch for the signs to Barra honda.
If you opt for a bus service, there is a bus operating two times a day (except Sunday) from Nicoya to Santa Ana. From there, it is one Kilometer walk to the park entrance. The drive takes less than 2 hours.
If you are in San José, there are daily departures from San Jose (terminal Alfaro) to Nicoya at 6:30 a.m., 8:00 a.m., 10:00 a.m., 1:30 p.m., 2:00 p.m., 3:00 p.m. and 5:00 p.m. The drive is almost 156 km long and takes around 6 hours and costs you more or less $5 on average.
About Barra Honda National Park
This national park in the Tempisque Basin area is one of the most relished destinations for ecological tourists from around the world. The limestone caverns and extensive caves under Barra Honda peak formed by water cut are the perfections of its kind, and these caves are the most sought-after things in this national park.
The caves in the national park are spread to around 24 sq. Km and most of them still remain unexplored. There is an abundance of underground life including bats, birds, blind fishes, snails and salamanders inside the misty caves.
What to bring and wear during the tour
Costa Rica is rather a casual country so better sneak into more comfortable wears. If you happen to travel during the wet season, remember to pack light raincoats.
Most of the time It is hot and dry on the Pacific coast around Guanacaste. Making sure to add some sunscreen lotions on the packing list will definitely help you prevent the havoc of sunburn.
Sunscreens are too expensive in Costa Rica, so you would want to pack a few of them and save some bucks on your travel.
It is good to have some mosquito repellant to remain safe from mosquitoes and pesky bugs. Sunglasses and other accessories like dry bags and smart money bags are other essentials to add on your packing list.
Hiking Boots or Strapping Sneakers is a must while traveling to Barra Honda National park. This will minimize the travel hell while visiting caves and hiking areas in the park.
Take plenty of water, fast food and snacks as there are no stores to buy such things around by the parking area.
Operating Hours and Fees
The Barra Honda National park entrance fee for the foreign nationalities is USD 10 and should pay an extra $25/person for the cave tour. This is the fee you pay when you drive to the park on your own.
Those who do not want to ride to the park on private vehicles need to book a tour with a tour provider, including your round-trip transportation. There is no option for a direct taxi, Uber, or a public bus going directly to the park.
Visitors should enter the park before 1 PM to join the caving tour. No children below ten years are allowed to participate in the cave tour. The tour, in general, will take 3-4 hours.
Activities at Barra Honda National Park
The cavernous limestone tunnel at Barra Honda offers some exciting challenges for the adventurous people.
The limestone caves and tunnels are the significant attractions in Barra Honda national park, but one can also enjoy exceptional hiking trails. The hiking trail can be discovered on a self-guided tour, but visiting the cave requires guided assistance.
The end of the trail will take you to the cave entrance, where you can see some vast iguanas and monkeys. The trail is very well maintained and looks beautiful. The view from the matador viewpoint is stunning.
You can start your day hiking about one and a half hours into the national park and get to the caves. For many of the visitors, this may not be an easy hike under 90-degree weather. Spending a few more hours inside the caves will give you ample ideas about the history and importance of caves.
You begin by climbing down into the cave with the aid of a tall ladder. Getting down on the ladder can be a bit nerve-wracking, but you will ease yourself once you start climbing down.
Once you climb down the ladder and are inside the cave, all you will say is, "WOW". You will experience a whole new world down there in the cave. Inside the cave, everything stands still. There is no wildlife, no trees, no sun, no wind, no dust, but only an utterly tranquil environment.
Of course, The caverns are the biggest highlights, but hiking trails can offer you fantastic viewpoints. The view with lots of iguanas, monkeys, coatimundi family, and butterflies will make the hike worthwhile.
Where to Eat and Stay in Barra Honda National Park Visit?
On your trip to Barra Honda national park, you will get to experience great terrasse, fantastic service, and mouth-watering food, and yes," the organic smoothies – fresh and tasty".
Guanacaste province of Costa Rica also has an excellent selection of some splendid restaurants. Whatever may be your taste, you can always find something complementary in Guanacaste. There are a few restaurants that are distinctive, though.
On your road trip to Guanacaste, you can experience Costa Rican taste at El Lagarto. You will love the high-quality meats from animals raised with specialized care in the foothills of Volcano Arénal in Costa Rica
In the park area is only a campsite facility. There are not any stay houses in the park. However, a few minutes' walk from the entrance will take you to some hotels and restaurants.  Alternatively, you can choose to stay in hotels in samara or in the town of Nicoya
There are lots of options for staying around Barra Honda national park. The hotels and guest house being in the remote location are all-inclusive. There are also many fine hotels near Barra Honda national park in Nicoya which offers excellent service and delicious local cuisines.
Conclusion
Barra Honda National Park tour, is a pure blend of adventure and fun. For someone who is looking to experience something different than beaches, this is a perfect option.
Make sure that your health condition is excellent, and you are at least a moderate hiker. The steep route and long ladder climb need some balance and effort. Do not participate if you are allergic to dark and clogged areas.
The view of Barra Honda town, limestone caverns and the entire park is priceless. The trails, the viewpoints, the wildlife, the people and the food, everything in Barra Honda National park is worth it. Go for it, and you will come up with a lifetime experience.