In recent years, the gun control law of Costa Rica has changed to give restrictions and safety to the locals and immigrants of the country.
You can still carry a firearm in Costa Rica so long as you have the complete documents and permits approved by the Costa Rican Government.
All firearms will remain at the Customs office until permits are acquired, and other essential documents are submitted at the Ministry of Public Security (Ministerio de Gobernacion, Policia y Seguridad Publica).
Costa Rica's law (Law of Arms and Explosives No. 7530 or Ley de Armas y Explosivos) permits each citizen or permanent resident to possess up to three (which will soon be reduced to two) handguns and semi-automatic weapons.
Rifles, on the other hand, must not be owned by a private individual. Temporary residencies are not allowed to obtain, register, or carry a weapon in Costa Rica.
Bringing Firearms to Costa Rica
Bringing firearms to Costa Rica has to be approved and in line with the current laws of the country. Consulting a proficient lawyer would best help you explain all the legalities before bringing or purchasing a firearm in Costa Rica. Non-residents may own a handgun provided that it is registered under a Costa Rican Corporation name. Import applications of non-military firearms should undergo through an authorized dealer or a licensed importer. All documentation and permits shall only be issued by the Ministry of Public Security.
Several terms and conditions are issued before legally handling a firearm in Costa Rica that includes:
a. legal resident or citizens of Costa Rica
b. registered corporation or owner of the firearms
c. issuance of carry permit
The documentation process of carrying a firearm in Costa Rica takes approximately two months after all the necessary records, letters, and certificates are submitted.
Are handguns allowed in Costa Rica
Certain firearms like pistol, revolver, and handgun are allowed to carry in Costa Rica if you are traveling from other countries. However, one must abide by various procedures and guidelines, as outlined in the following:
a. Check the airline policies and inform them beforehand of the firearm you will be carrying.
b. Place the firearm in an approved hard- or soft-shell container and must be included in your check-in luggage
c. Place the ammunition in a separate approved casing.
d. Fill out firearms documents at the airport before checking in.
e. Register the firearms at the Ministry of Public Security, Department of Firearms and Ammunitions.
f. Provide the necessary documents like:
                f.1. The firearm's Official Registration to be signed by the Secretary of State or Police Department from your home country. The Official Registration should be certified by the Costa Rican consulate in your state of residence.
                f.2. Police record from the precinct you legally settled for the past six months. The document must also be dully certified and authenticated by the Costa Rican consulate from your recent residency of the past six months.
                f.3. Receipt of Weapon Entrance Proof to be released by the Costa Rican Customs and Airport Officials.
                f.4. Psychological Test Reports from the Costa Rican Medical establishments to evaluate your character conditions.
Upon completion of all the listed documents and requirements above, you can now take it to the Customs Office to release the firearms.
Buying and Registering a Gun in Costa Rica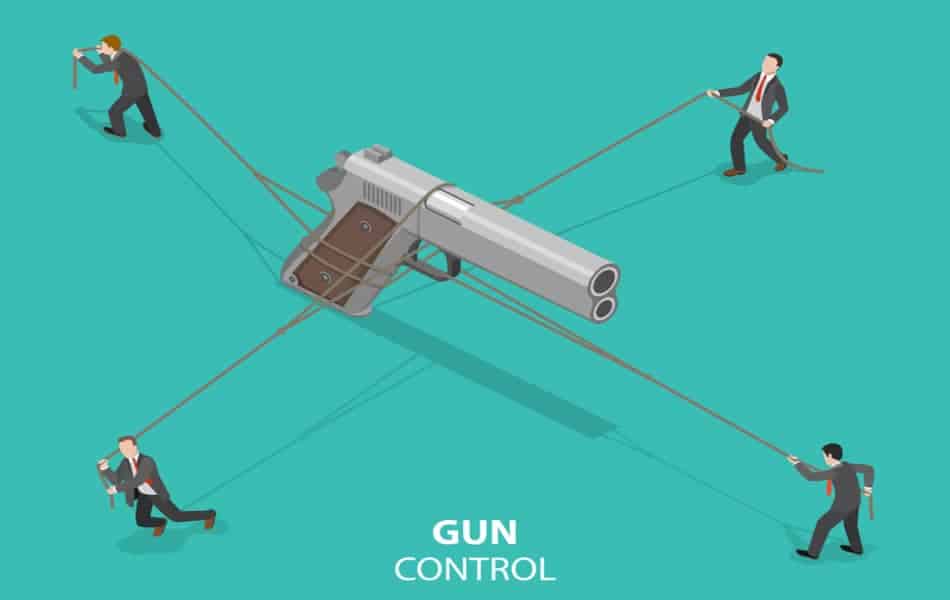 Buying and legally owning a gun in Costa Rica includes multiple documents and requirements. Carrying a gun in Costa Rica, on the other hand, calls for additional requirements aside from the following lists. Note that the following guidelines are as per the latest Article 24 of the Regulations to the Gun Control Law only to own and register a firearm in Costa Rica. Only those who have a Permanent Residency and a Digital Signature Card can register a firearm in Costa Rica.
1. Complete the online firearm application form at www.controlpas.go.cr
2. Provide an Identification Document
3. Certificate of no criminal convictions
4. Furnish a copy of proof of fingerprinting
5. Pass the mental fitness and psychological exam
6. Furnish necessary certificates and documents associated with the ownership of the gun
7. Take all the classes and training, then pass the gun handling, written, and shooting assessments
8. Provide the application fees
If the applicant is not personally submitting the application, a certified Costa Rican Attorney or Notary Public is assigned to process the application.
Legal proof of purchase of a firearm in Costa Rica includes the gun shop name, serial number of the item, and other purchase information. Never purchase a firearm from non-authorized establishments.
The Costa Rican government mandates firearm owners to renew the permits every two years and undergoing psychological tests to have control over the safety of people.
Penalties for Illegal Possessions of Firearms in Costa Rica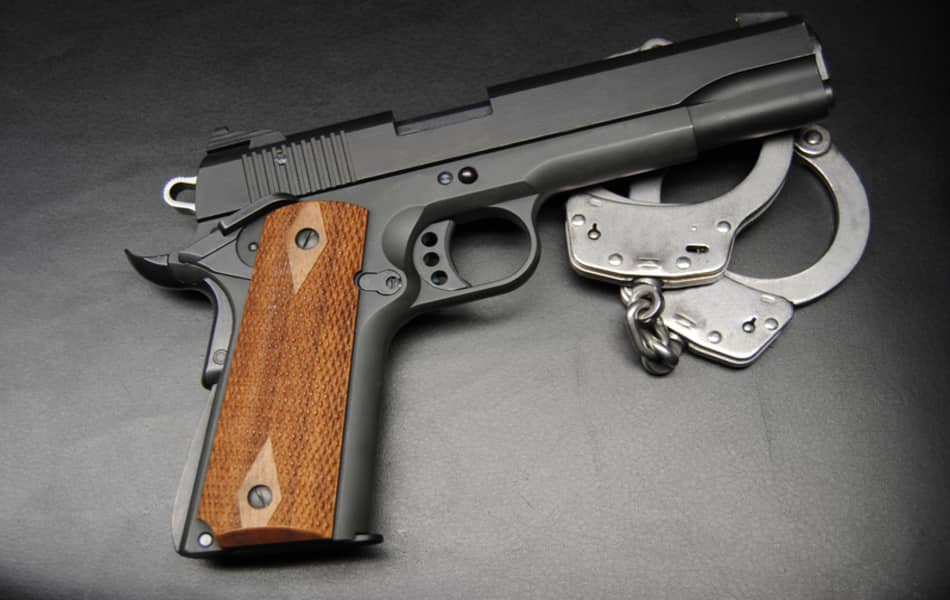 Article 89 of the Costa Rican Law states that 4-8 years in prison shall apply to anyone who possesses firearms illegally. The article includes people who "possess, acquires, markets, transports, stores, enters into the national territory, nationalizes, exports, hides, fabricates, assembles, transforms, performs national or international brokerage or use of weapons prohibited by this law".
If you are carrying a firearm which is not registered with the Department of Weapons, you can be accountable for 3-5 years in prison correspondent to Article 88 of the Law.
If you are carrying a registered firearm, but without a carry permit, you are accountable for 2-4 years in prison. And if you are carrying an expired permit, you are accountable for an approximately 500,000 penalty.
New Gun Laws During Corona Virus Covid19 in Costa Rica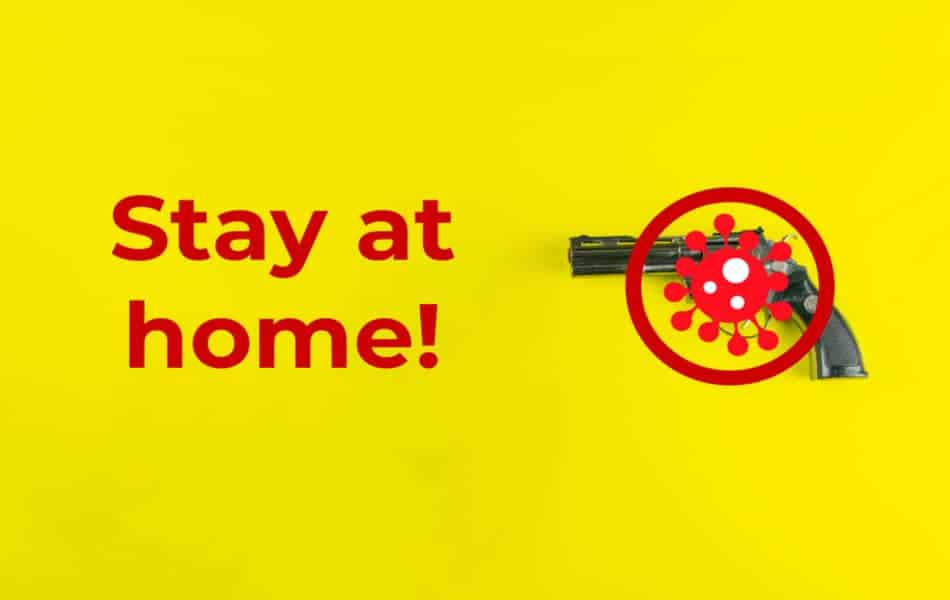 The laws in Costa Rica change rapidly, so it is better to check the latest modifications before buying or carrying any firearm in the country. A few days after the confirmed case of Corona Virus (Covid-19) in Costa Rica, the psychological and practice assessments for new gun permits or renewals are temporarily put on hold until further notice by the head of Public Security.
During the pandemic, the unemployment rate increased that resulted in citizens worrying about robberies and break-ins. Consequently, the demand for private security guards escalated; however, owners are not able to work due to the suspension of permit renewals and registrations. Although the applications and renewals for institutions and private security companies are still ongoing. And earlier this month, the psychological and physical assessments resumed covering gun sales, firing ranges, and gun training.
Owner Restrictions
The Costa Rican Law imposes that the applications, ownership, or carrying of firearms should not entitle anyone with criminal records. Hence, individuals with records of domestic violence, drug arrests, sex crimes, murder, kidnapping, or any other violent acts may not be authorized to obtain a firearm legally. Additionally, individuals who have physical impairments are not allowed to hand a firearm as well.