Some fun things you can do in Alajuela are:
Hiking
Rafting
Kayaking
Zip Lining
Most travelers prefer big cities, massive city activities, a wide selection of beaches, and lush green forests. But there is also intriguing to see and do in the smaller municipalities of Costa Rica. That is what Alajuela wants to prove to you.
Fall in love with the magnificence of Alajuela's surroundings for a day or two. Whether you plan to go with your family, friends, significant other, or alone, Alajuela will surely tick your travel senses.
About Alajuela and its Location
Based in the north-central region of Costa Rica, Alajuela is the capital region of Alajuela Province. It is also a drop off and home to domestic and international destinations.
Since Alajuela is where the San Juan Santamaria International Airport sits, we recommend you to stay a day or two in the city to give you more convenient and quick access to the airport.
Once you step out of the airport, Alajuela wows you with alluring parks and rolling hills. Drive a little while, and the city impresses you with well-managed coffee plantations along with lush rainforests. Be in awe to see some of the extinct wildlife in the rainforests. You get to see sparkling waterfalls and active volcanoes.
Because of its geographical location, Alajuela boasts tropical ornamentals, produce like corn, pineapple, root crops, rice, coffee, mangoes, sugarcane, bananas, and leafy vegetables.
How Do you Get to Alajuela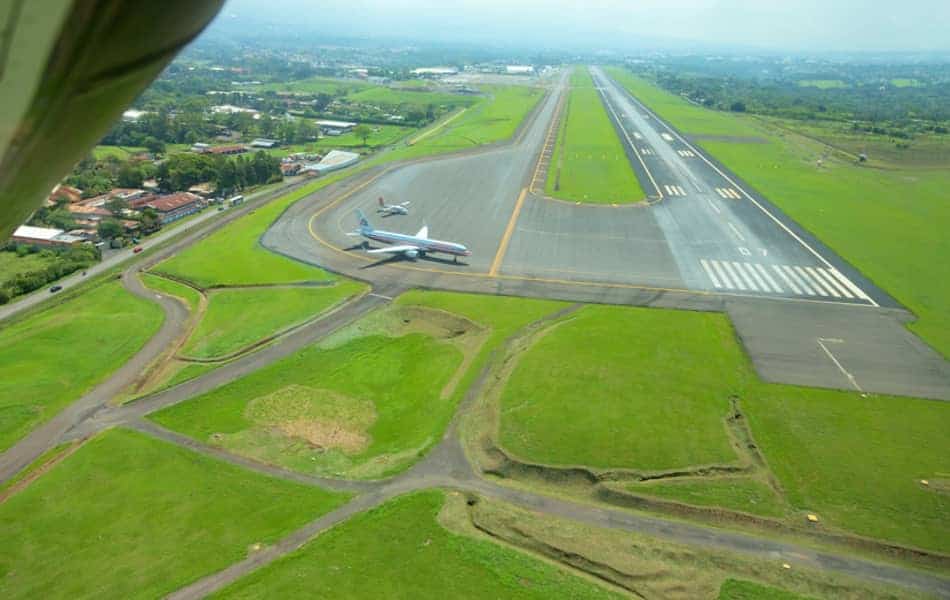 Getting to Alajuela became easier with three main options. You can experience a rich culture with nature through air, bus, or hire your own vehicle to have a more personal journey experience.
1. Air
Alajuela has its own airport facility, the Juan Santamaria International Airport. It caters to Nature Air and Sansa domestic airlines. From the airport, it takes roughly three kilometers to reach the center of Alajuela. You can take a taxi from the airport, a bus, or rent a car.
2. Bus
If you are coming from Juan Santamaria International Airport, there are TUASA buses that stop at the airport every fifteen minutes heading to Alajuela.
On the other hand, if your itinerary is from San Jose, you can also take a TUASA bus from Avenida (avenue) 2 in between Calles 12 and 14. Hopping on this bus is much easier as it leaves the station every after five minutes and departs early at 4:00 AM via the international airport.
Aside from the TUASA buses, you can also have an option to take the brown and yellow Station Wagons in between Calles (street) 10 and 12. Like TUASA buses, Station Wagons also leaves the station every after five to ten minutes. Some of the buses are directly connecting to Alajuela without any stops. So, make sure to ask the drivers for a specific guide.
3. Rental Cars
Renting a car is best recommended, especially if you have several members in a group. This way, you can also have the liberty to stop anywhere and enjoy the journey. There are car rental companies near the international airport. However, there are also rental companies inside the airport, but take note that they charge a higher rate because of airport taxes.
Once you finalize your rental, head to Highway 1 towards Alajuela for ten minutes.
Best Time to Visit Alajuela
Alajuela's temperature and humidity do not vary highly. But to experience warm sunshine, you can plan your trips by mid of December through April when the climate is on an average of 26 degrees Celsius. These are the dry season when most of the travelers swarm Alajuela.
Although the average temperature drops to 24 degrees Celsius, monsoon starts in May with a subsequent shower through November. So, plan and pack your things accordingly.
Things to Do in Alajuela
Alajuela has a wide variety of activities to choose from that caters to all travelers' character. Some can start from boutiques, theatres, galleries, museums, food, forests, and beaches.
Leave the planning headaches to us on where to visit and what are the things to do in Alajuela. Consider counting on the possibilities below.
1. Hike around Arenal Volcano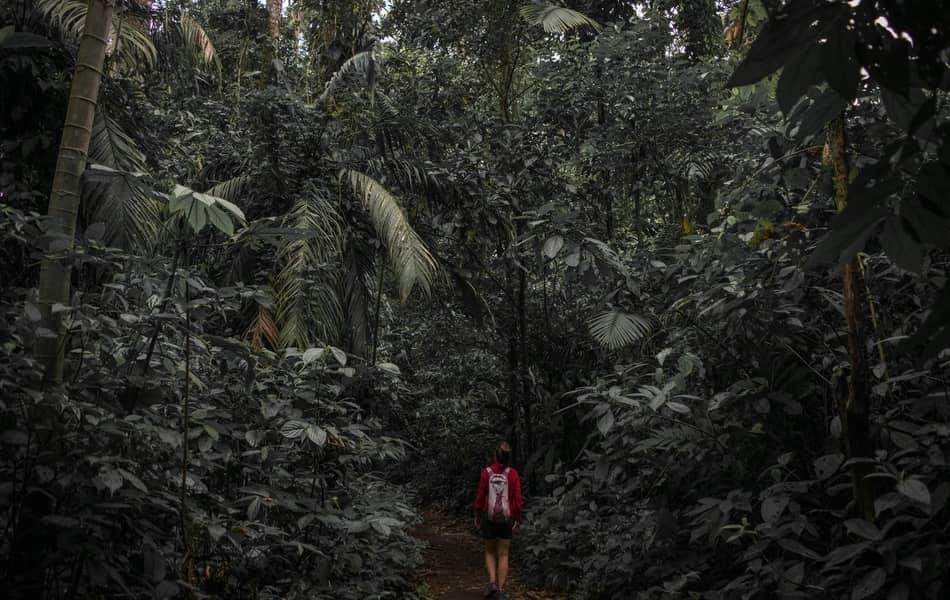 The active Arenal Volcano sits in the heart of Arenal Volcano National Park beside a giant lake quietly smoking since 2010. Get your cameras ready for an Instagram perfect scenery. Also, prepare your hiking shoes to step through the lava fields and lush rainforest.
2. Hike and indulge yourself in La Paz Waterfall Gardens Nature Park
The La Paz Waterfall is the best-known waterfalls in Costa Rica. La Paz Waterfall Gardens Nature Park houses more than 100 classifications of animals. The park also provides you with an environmental educational program during your visit.
Prepare your thighs for 3.5 kilometers of walking through the trails. A day at the park is best to enjoy every magnificence La Paz has to offer. You will have a close view of several exhibits and tours like the Hummingbird Garden, Butterfly Observatory, Trout Lake, Tica House, Jungle Cats, and Frog Exhibits, and Serpentarium.
3. Dare Yourself for Rafting, Kayaking, or Canoeing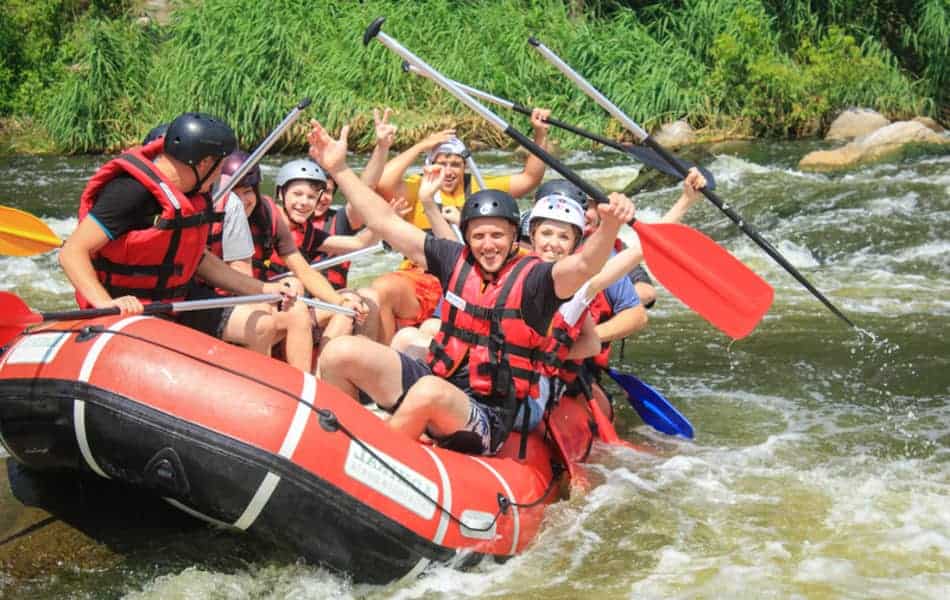 For those who enjoy the games of the water, you can plan the most popular activity in Alajuela, the white-water rafting. Alajuela provides rafting class of Class II-IV that pass through the rivers of Rio Toro, Pacuare River, and Sarapiqui River.
If you are not that expert yet, no need to worry, because you can choose the difficulty of water kayaking or rafting to Class I or II. Challenge your adrenaline rush and experience the rivers of Alajuela.
4. Submerge Yourself to a Natural Hot Spring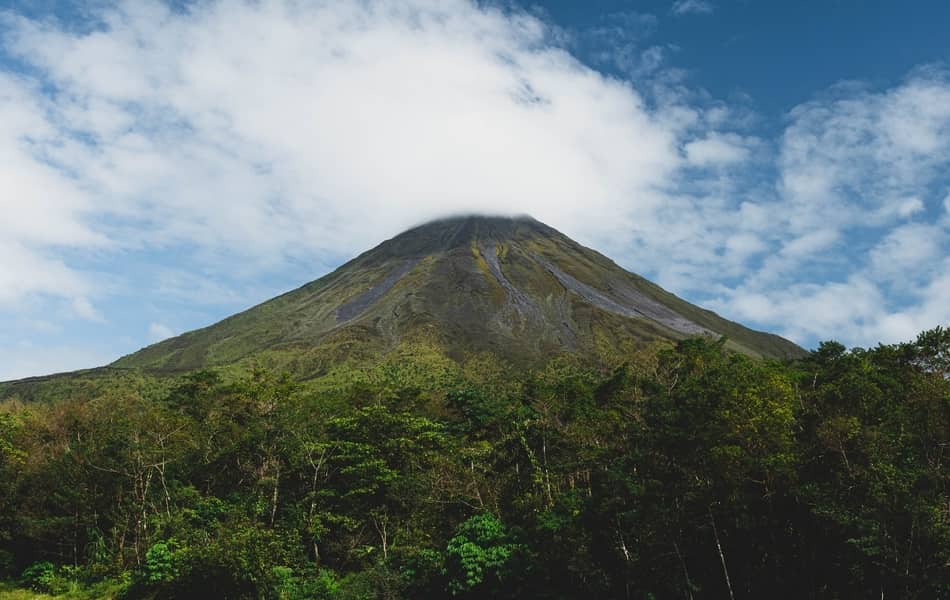 If you are not into an adrenaline rush challenge, relax to a hot bath that stimulates every cell of your body while having a magnificent view of Alajuela's volcano.
Cuidad Quesada is not a touristy place yet; hence, you can cherish every moment of nature. The prime industry of the city is meat and dairy, so expect to witness flocks of cows in nearby streets.
Head on to Baldi Hot Springs right after your stroll at Arenal Volcano. Submerge yourself in a rejuvenating thermal bath or mineral pools while watching Arenal Volcano puffs white smokes continuously. You can even extend your stay and enjoy the hot springs under the stars.
5. Fly and Enjoy the Thrills of Zip Lining
Explore the rainforest from above with canopy tour choices. There are canopy tours in La Fortuna de San Carlos, Ciudad Quesada, or Cano Negro National Wildlife Refuge. You can also have a tour of the park's flora and fauna through the Hanging Bridges of Arenal Volcano.
You can witness sloths, monkeys, birds, and diverse selection of rare plants while ziplining from above. You can access any canopy tours at La Fortuna at the foothills of Arenal Volcano while you can book a tour at Termales del Bosque Resort in Ciudad Quesada.
Where to Eat
When visiting an unfamiliar country, it is best to try the local foods the city has to offer. That is why we recommend you to visit some of the top restaurants at Alajuela that would give you your best memory of the place before flying back to your country.
1. Pesquera da Limonta
Pesquera is a Costa Rican seafood restaurant that also offers vegetarian and gluten-free food options.
2. Jalapenos Central
Their cuisines are a mix of Costa Rican and South American with vegetarian offers too.
3. El Chante Vegano
Who doesn't love steaks? El Chante is a local steakhouse with a healthy style.
4. Chubascos
If you're looking for a Latin, Central American, or local cuisine, this place is right for you.
5. Las Delicias del Maiz
Taste authentic local foods with a view at Las Delicias
Where to Stay
Alajuela gives you a budget-friendly to luxurious relaxation. With all the magnificent places to visit, hotels and accommodations are absolutely affordable.
You can try your stay at economical hotels while indulging in nature like Hotel Pibi Boreal, The Holiday Inn Express, Hotel Martino, Hotel Robledal, Alajuela Backpackers, and Hotel Buena Vista to name a few.
Conclusion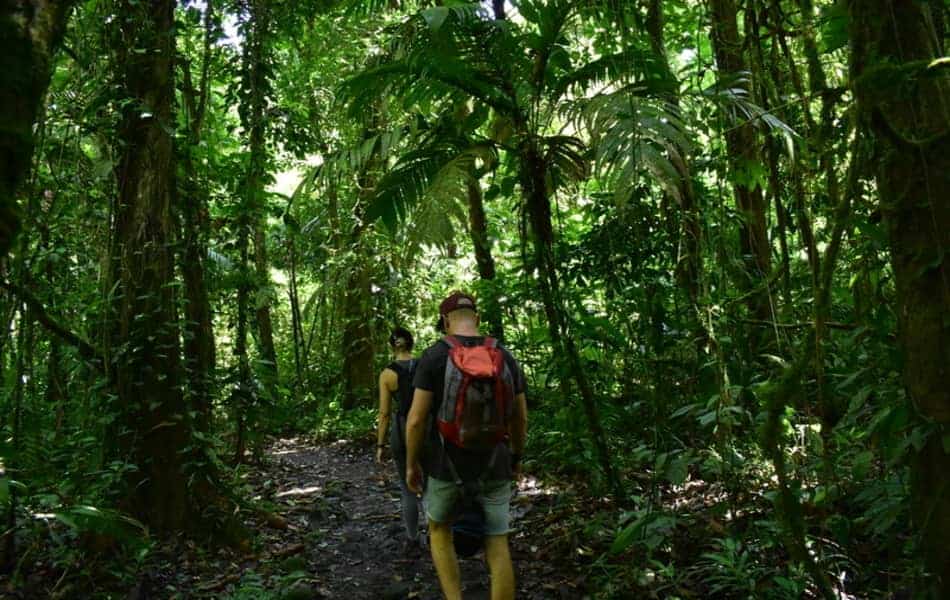 Whether you are looking for a specific or a complete one-stop tour, Alajuela gives you the entire option to experience Costa Rican culture, taste, history, and adventure. From the several fun things to do in Alajuela, every minute of your stay will be a lifetime treasured memories.