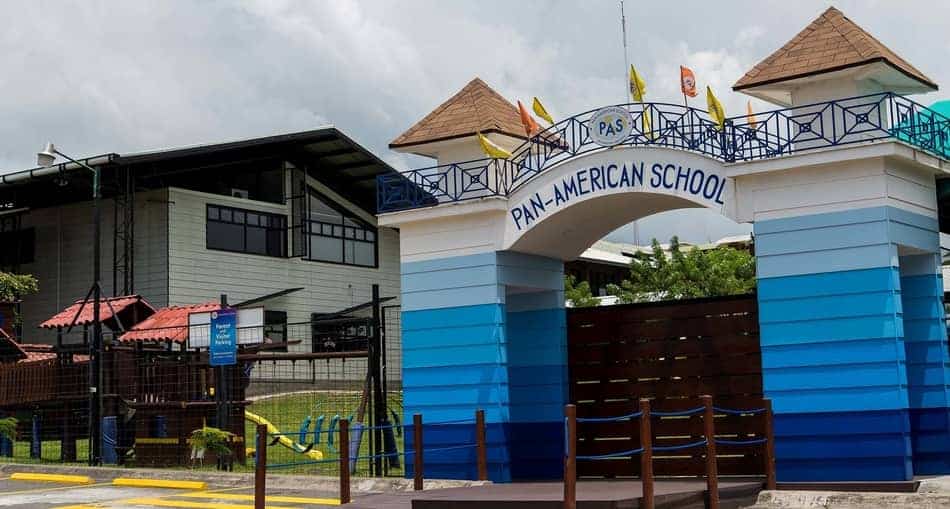 These are some of the best middle schools in Costa Rica:
The British School of Costa Rica
Pan American School
The American International School (AIS)
Golden Valley School
La Paz
This guide will provide some information about high quality education  in Costa Rica. Buckle up and enjoy the ride!!

The best middle school is the one that can provide high quality academic and non-academic programs. Luckily, plenty of Costa Rica schools can provide both.
The quality of education in Costa Rica is one of the best in Central and Latin America. Their academic programs are similar to international curriculum that you often hear.
As for non-academic programs, great middle schools in Costa Rica have their own way to provide a unique way for students to learn about empathy, socializing, nature, being a leader, and many more.
In this article, you'll see a list of best middle schools in Costa Rica for your kids.
The British School of Costa Rica
The school is located at near the end of the Rohrmoser Boulevard, 125 m North, Santa Catalina, San Jose 010109, Costa Rica. The British School of Costa Rica is an independent school that offers a great education for students from year 1 and up to year 13 or 12th grade. Classes are taught in English, and ESL and SSL are taught at the primary level.
Since 2018, The British School of Costa Rica used "Primary" and "Senior" to replace the old name such as "Year" 1,2,3, etc. and the ordinate number of "Year" used is different from the UK system and more similar to the US system. Despite the name and the system, 85% of the students are native Costa Ricans.
The school year runs from late January until early December. The semesters are divided into two, with each semester lasts 9,5 weeks.
The admission quota at the time this post was updated was ¢600,000 paid one time by the family and annual payments of ¢576,600. Always contact the school to get the latest information.
For more information contact them via phone at +506-2220-013 or fax: +506.2232.7833+506-2232-7833 or email, info@bscr.ed.cr.
Pan American School
This school is unique. Pan American School was founded by a group of parents back in 1991. The curriculum follows the requirements set by the Costa Rican Ministry of Education. The middle school program is offered from sixth to eighth grades. They do a great job of preparing students to transition from elementary school to middle school.
All students start their day with a fitness program, and then they can choose what activities best suit their interests and needs. After that's all done, students start their academic activities hopefully with more energy and excitement. Overall, the academic programs are well-rounded and should be able to teach every student equally. Math, Spanish, English, Global Studies, Science, Music, and Visual Arts, are some of the main academic programs offered by the school.
Students are also offered to work with a core subject teacher to help them to work on a project, answer questions, and to pursue their passions.
The tuition for middle school at the time this post was updated was around ¢510.000 and there are some additional fees such as books and supplies, student life, insurance and medical service, technology and audio-visual fee, campus fee which in total is roughly ¢ 79.417. Please contact the school to double check these amounts.
They review the tuition fees twice a year, so you need to contact them directly via phone at +506 2298-5700 or email info@panam.ed.cr to get the latest information.
The American International School (AIS)
This is an awesome school. AIS is a bilingual school with a lot of extracurricular programs available. The school is specialized for students between pre-school and up to 12th grade.
AIS doesn't shy away from giving a challenge to all the students in academic fields. Students are taught with critical, effective, academic, study, and behavioral skills.
All the academic programs are designed to prepare students for high school and ultimately university.
Other than academic programs, AIS also provides a friendly and safe learning environment that is inclusive and welcoming at the same time.
Parents are encouraged to participate in the school to create the best educational program for every student. AIS will give parents guidance on how to help the school in achieving this.
Admissions at AIS are always open all-year-round. Tuition fees are around $4000 to $8000 per year. Always contact the schools to receive up to date information.
The admission process is laid out nicely on their website, https://www.ais.ed.cr/admissions. Download and fill out all the necessary forms and send them to aiscr@ais.ed.cr.
After everything is done, there will be entrance exams and an interview that need to be done.
You can contact the school via phone (506) 2293-2567​ or fax (506) 2239-0625​ from Monday to Friday at 7:30am to 4:00pm.
Golden Valley School
There are three languages used in Golden Valley School, English, German, and Spanish. Golden Valley School is an international school with a mission to educate students for life and shape their future to be leaders and agents of change. Golden Valley School has two accreditations, AdvancED and the International Baccalaureate that allow them to offer high standard education.
Middle school students at Golden Valley School are taught with academic programs and social experiences. The curriculum involves Math, Science, Social Studies, Spanish, English, and German. With additional programs such as Education, Music, Art, Technology, Critical Thinking, Character Education, and Practical Arts. Both core and additional subjects are designed to help students grow. Each semester students are given a chance to select one of the school's Enrichment classes where they can explore many options that could spark new interests in them.
It's rare to find a school that offers German as one of the core subjects. Nearing the end of the middle school period, all students are required to take the A1 exam to prove their fluency in German. If you decide to enroll your kids to Golden Valley School for high school, they can take additional exams for certification. This includes the US College Board's Advanced Placement Exam which can give them more international college credit that is approved by hundreds of universities from all around the world.
For more information on the tuition and admission process, contact the school via phone at +506 2268-0822 or via email at info@gvsstaff.com.
LA PAZ
Last on our list is the LA PAZ Community School. LA PAZ is clearly one of the best middle schools in Costa Rica. Their curriculum, extra programs, daily schedule are unique and proven to be efficient and fun. LA PAZ is a bilingual school that offers academics and the socioemotional skills (SES) development program.
Students are required to be fluent in both English and Spanish and this allows teachers to work better to make sure that the thematic curriculum is taught in an interdisciplinary fashion on all subjects. On the subject of SES, LA PAZ treats it as equal if not more important than the academic experience that the school can offer. SES programs involve community meetings and Advisory. These activities teach students about responsibility and organization skills that can be very important in the students' daily life. Advisory consists of a meeting with up to 13 students from mixed grade levels. The meeting is conducted twice a week for 35 minutes on each session, and a staff advisor is present to provide academic and personal support to help students improve their communication skills, cultural empathy, wellness, team building, trust, and self-esteem. With kids from different grade levels, students can learn how to sympathize with everyone's struggle and character. You can request a school tour to help you decide whether LA PAZ is the best school for your kid or not.
The tuition fees for middle school are:
$9865 for annual tuition (excluding enrollment fee).
$823 for monthly tuition over 12 months (excluding enrollment fee).
$750 for the regular enrollment fee.
$1000 for the late enrollment fee.
$1500 for the new student fee.
$2500 for non-resident and non-citizen fee.
We all know tuition fees change over time, so contacting the institution is always the best way to get the information we need.
Here is an awesome video of one of the students. Absolutely an amazing school. Check this out and please get the latest information from the school if you decide to enroll.
For more information, contact them via email at admissions@lapazschool.org or directed personally to the Admissions Department at +506 2654-6087.