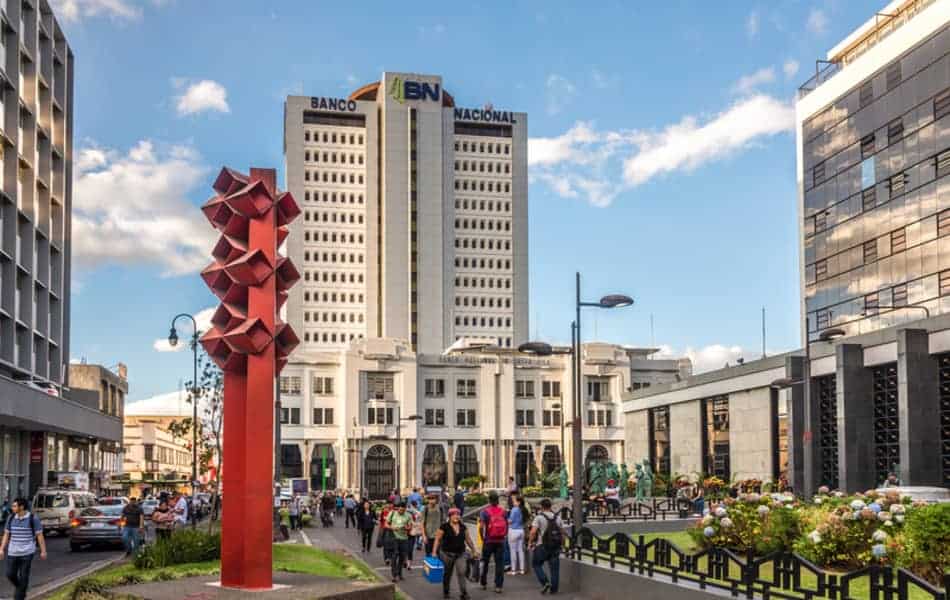 About San Jose
In the center of Costa Rica, which borders the Caribbean to the east and the Pacific to the west, you find a vibrant and fully packed city with mansions and busy streets, San Jose.
This is the largest city and also the capital of Costa Rica, with a population of more than 300,000. San Jose's rich history and culture make it more than a destination.
In this beautiful city, all political and economic activities of the country take place. Security and globalization are just one of the few reasons why it is the sixth most visited destination in Latin America. 
San Jose is full of happy and friendly people who are educated, disciplined, and spirited. Though Costa Rica is more known for tropical beaches and grand adventures, San Jose is more of a cultural and architectural hub with scintillating culture.
San Jose may not make a great first impression because of pretty much hustle and bustle, but a day later, when you start to dig the city charms, you will be pleasantly surprised.
How Do You Get to San Jose?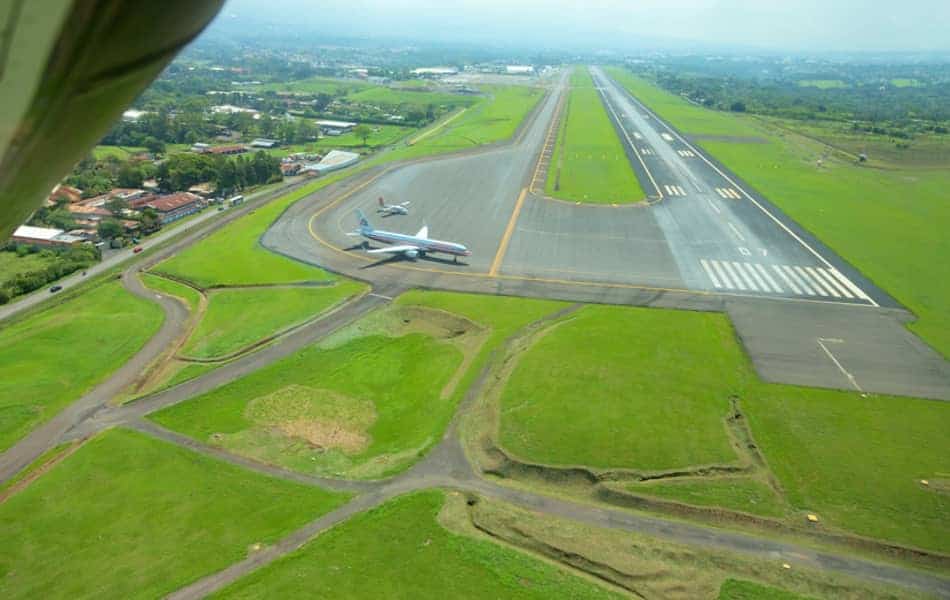 Travelling to San Jose is simple and straightforward. There are many international flights to San Jose throughout the year.
If you are traveling to San Jose internationally, then you will fly into San Jose Juan Santamaria International Airport. The airport is, however, not located in San Jose but in Alajuela, which is 18 km from the city center (approximately 20 mins). Local transport within the city is easy due to modern transport means.
People prefer walking within the town due to the traffic problems however it isn't advisable to do so at night.
Most of the amenities, such as museums, hotels, and shopping centers, are located in Downtown San Jose. The means available to travel there are: Taxis which charge $30, buses which charge $2 and Rental cars which cost $875 per week. It takes between 30-60 mins to arrive.
What Is the Best Time to Visit San Jose?
The temperatures in San Jose have a little variation year-round, ranging between 20℃ and 30℃. Costa Rica has experienced two major seasons, the dry season that ranges between Mid-December to April and the wet season that covers from May to early December.
The hottest month in San Jose is the month of April, while the coolest is October. It is important to note that during the dry season where there is plenty of sunshine, the city experiences a large number of visitors, tourists flood in, hence leading to hiking of prices of things.
Note- San Jose's elevation of about 3500 feet causes strong winds to blow through the valley especially, early morning and late evening. Warm clothes for such times of the day come in handy.
Things to Do in San Jose.
Many people use San Jose as a pass by to other cities, not knowing that there are some gems in the city. While at San Jose, you can:
Visit a Theater or Auditorium.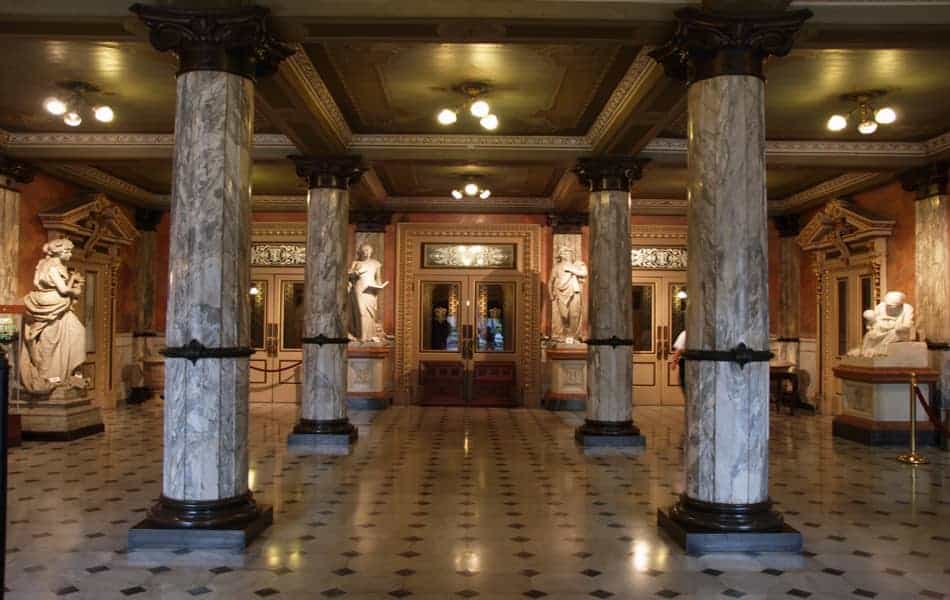 The European inspired architecture fused with culture and artistic vibes is one of the reasons to visit the theaters and auditoriums in San Jose. Some of the theaters are:
The National Theater of Costa Rica has unique Italian interiors and charges an entrance fee of $10.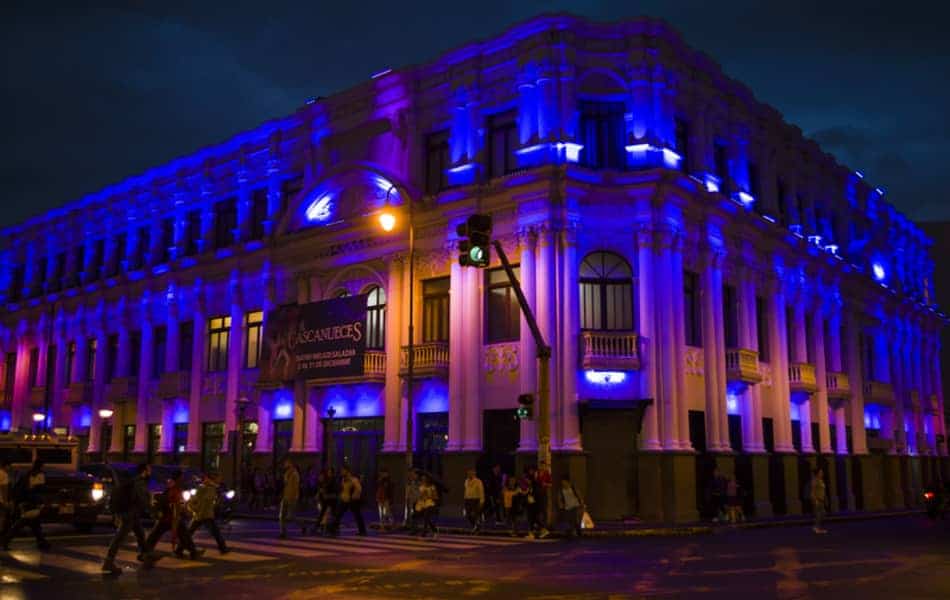 Melico Salazar Theatre is best known for musical and drama concerts that take place often.
The National Auditorium in The Children's Museum of Costa Rica is educational.
Visit a museum.
There are museums in San Jose filled with artifacts that display Costa Rican history. Some of the museums are: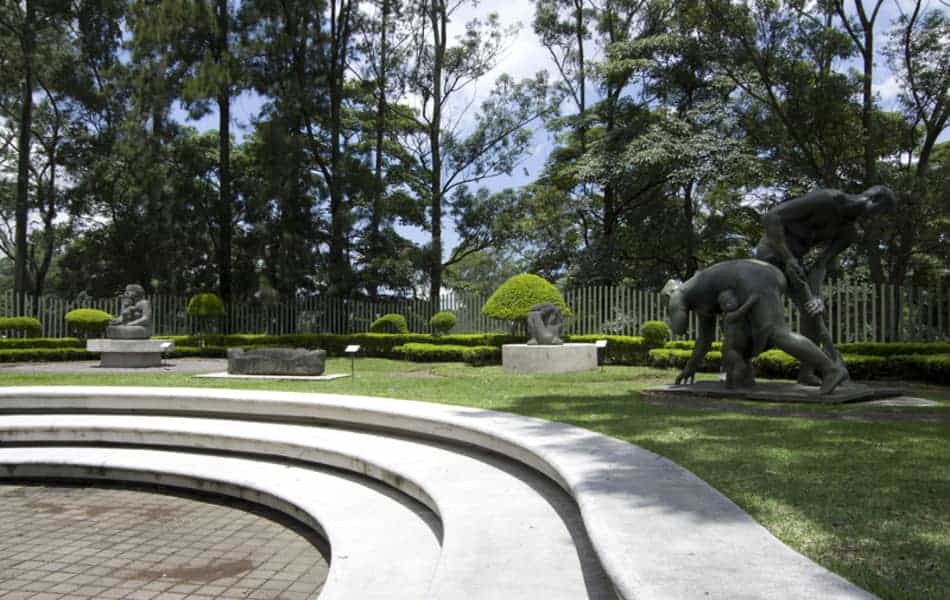 The Children's Museum is a learning place for children.
The National Museum of Costa Rica whose entrance fee is $9
The Museum of Pre-Colombian Gold, whose entrance fee is $11, is fully enriched with well-crafted pure golden artifacts.
 
Tour the city.
There are friendly tour guides who offer tours in and out of San Jose to experience its nature. You can tour the waterfalls like the La Paz waterfall, Hike through the Poas volcano national park, and even zipline through the tropical rainforests.
There are 3hr walking tours through the city that guides offer.
Golfing.
From 18-hole golf courses such as the Valley del sol and Cariari Country Club to 9-hole golf courses such as Costa Rica Country Club, you can get all at San Jose.
Shopping.
You can get souvenirs at the National Artisan Market. At Mercado Central, which is downtown, there are hundreds of shops, stalls, and markets to shop. Galleria Namu is an example of a shop that has handicrafts from different Costa Rican groups.
Craft beers.
Costa Rica Brewing Company is one of the best places to visit for drinks lovers. Some restaurants also brew their beers such as Restaurante Tiquicia, whose stunning view and traditional performances will keep you going back daily.
Beaches in San Jose.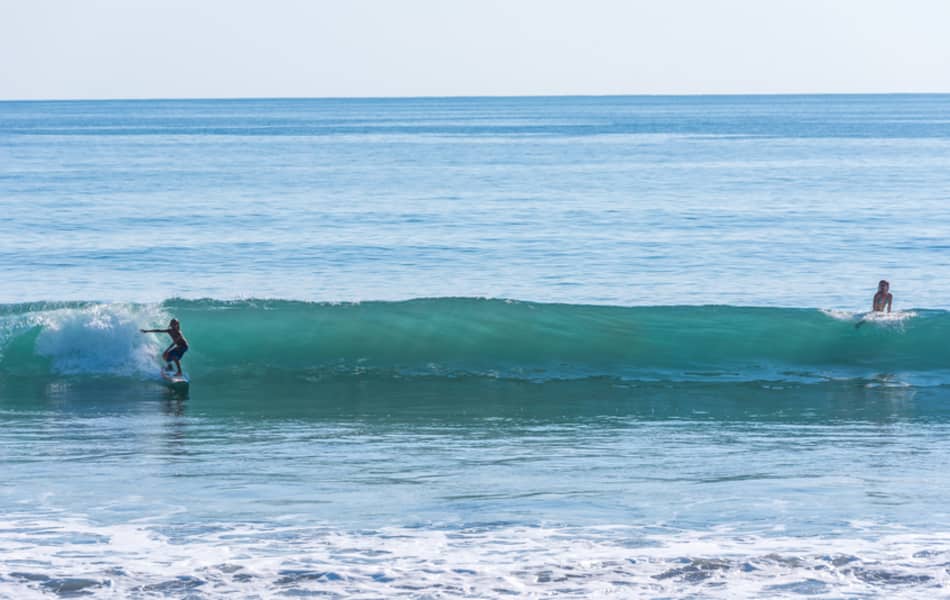 Unfortunately, there are no beaches in San Jose.  However, there are some in neighboring provinces like Puntarenas province.
Some of the nearby beaches are:
 Punta Leona beach is a white sand beach and is an hour's drive from San Jose.
Playa Jaco is a black sand beach and is an hour and a half drive from San Jose.
Playa Manuel Antonio is both a park and beach. It is a 3hr drive from San Jose.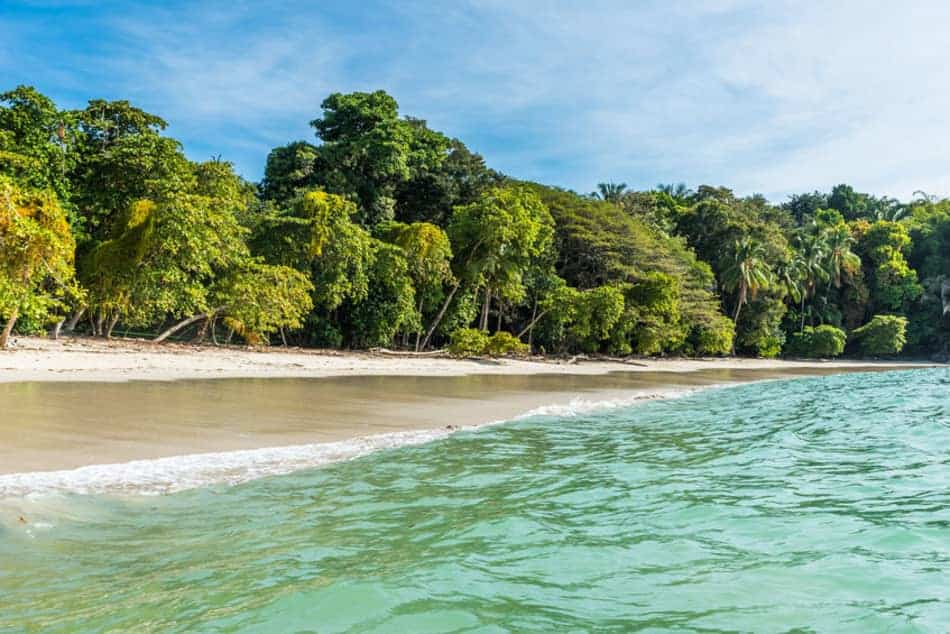 Tamarindo beach is a 4 to 5-hour drive from San Jose. Despite its distance, it is a famous beach due to its party life. There are direct 45 mins flights from San Jose as well.
Playa Hermosa which is a 6-hour drive from San Jose or take a flight to Liberia (40 minutes) and a bus to Playa Hermosa from Liberia (17 minutes)
FUN FACT: Most beaches in Costa Rica begin with the word Playa (beach in english).
Restaurants in San Jose.
There is an excellent selection of restaurants in all parts of San Jose. They offer quality affordable meals to take away, delivery, or even to eat from there. Below are the highly rated restaurants in San Jose and their specialty:
Famous restaurants to eat at in San Jose.
Machu Picchu – Offer the best Peruvian food.
Raw to Go- Offer the best vegetarian meals.
Park cafe- Offer the best gluten-free meals.
Cafe Rojo- Offer the best Vietnam inspired meals.
Stiefel Pub- Offer the best-crafted beers.
Alma De Cafe- Offer the best coffees.
Coconut- Offer the best Chinese food.
La Esquina de Buenos Aves- Offer the best steaks.
Pizza Oliva-Offer the best pizzas.
Restaurante Mastico- Offer the best breakfast.
Where to Stay in San Jose.
Many people in San Jose live in downtown parts of the city where there is a wide range of relatively affordable accommodation facilities, from rental apartments to villas to hotels. There is transport to and from downtown San Jose.
Famous places to stay in San Jose.
High-end Hotels (Above $50 per night).
These hotels are equipped with luxurious amenities such as spas, gyms, up to two swimming pools, and Wi-Fi connected.
Finca Rosa Blanca costs $100 per night.
Hotel Don Carlos costs $70 per night.
Hotel Escazu, which costs $55 per night.
Rincon de San Jose, which costs $50 per night.
Budget-friendly hotels.
Costa Rica guest house, which costs $35 per night.
Galileo Hotel which costs $ 22 per night.
Hemingway's inn, which costs $45 per night.
AirBnBs.They begin from $20 per night.
Conclusion.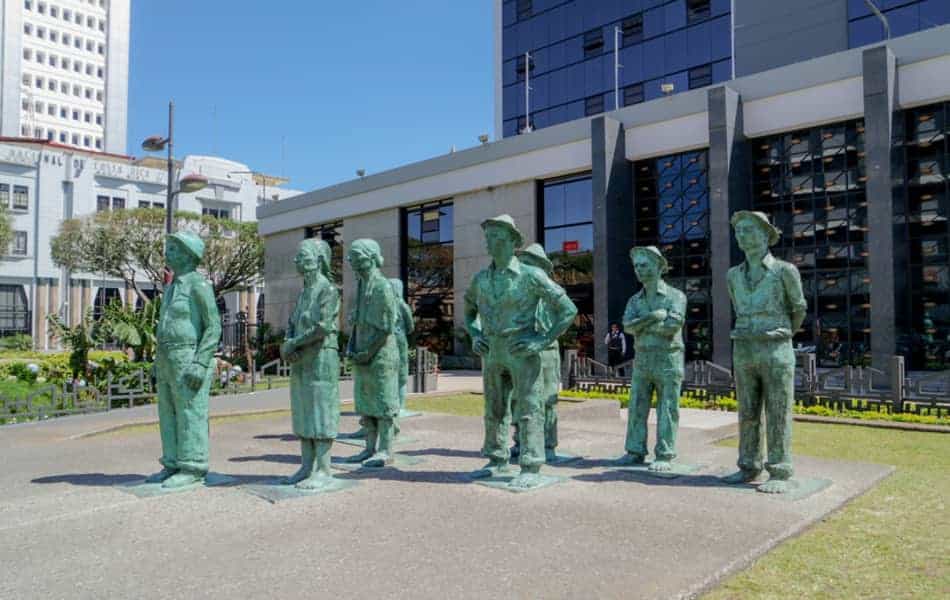 San Jose is a fantastic place for lovers of urban life. It has easy access to everything essential such as a bank, ATM, hospital, hotels, restaurants, and so much more.
The impenetrable culture, history, and exquisite architecture is something phenomenal about San Jose that is something to enjoy apart from the bustling nightlife in the city. Visit this place and you will be left with amazed to experience this Costa Rican cultural hub.