Yes, they are. Specially if you compare it to other countries in Central America. Costa Rica is a naturally diverse, very attractive, and beautiful country in Central America rich in long rivers, lakes, and waterfalls. Due to the natural beauty and a developed tourism sector of this country, it attracts millions of tourists across the globe every year.
Nevertheless, the abundance of untamed nature and the availability of modern facilities make Costa Rica the most expensive country in Central America. Particularly, if you are a Western visitor, you will be astonished to see the high prices of commodities in this country while planning your travel budget.
Due to this reason, many tourists prefer visiting cheaper destinations like India, Nicaragua, Thailand, or Guatemala and skip Costa Rica for its expensiveness.
Given below is the list of items and services that are more expensive in Costa Rica than the rest of the United States.
Food & Drink
Sunglasses & Clothing
Entertainment
Gas
Tax
Electronics
Sunscreen and mosquito repellent
Cars
Video Games
Living Costs
 Now let's discuss these things in detail one by one.
Food & Drink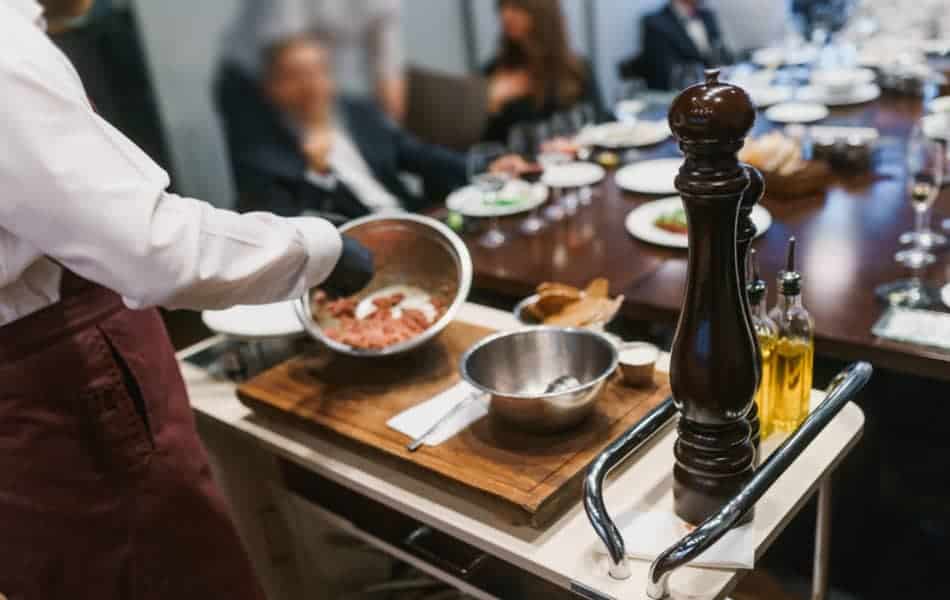 You can find a wide variety of food items in Costa Rica such as Mexican eateries, Argentinian steak houses, imported foodstuffs, and Chinese food. Most of the tourist-oriented restaurants in Costa Rica are famous for the delicious taste of their recipes and impeccable customer service.
Nevertheless, eating out can be expensive in Costa Rica as most of the food and drink items are priced more than in the United States. According to the tourists visiting Costa Rica, the average cost of great casados in an upmarket urban restaurant ranges from $35 to $50.
Similarly, hotels and restaurants located on beach shacks are very expensive. A similar trend can be observed in cafes surrounded by Costa Rica's natural riches where you cannot afford dinning in luxury within a limited travel budget.
Sunglasses & Clothing
One of my friends who lives at the beach wanted to buy a pair of good quality and cheap sunglasses to protect his eyes. After doing ample research and comparing the prices on different websites, he found Amazon to be very economical as it was offering a pair of Oakley Hijinx sunglasses for just $100.
So he placed the order and received his pair of Oakley Hijinx sunglasses a few days later.
The next year, he went to Costa Rica on a recreational tour with his colleagues. But he was astonished to see that the same pair of Oakley Hijinx sunglasses were being sold for $280 at a surf/skate shop. That means the price of the same brand with similar specifications was almost double in Costa Rica than on Amazon.
Likewise, the prices of ready-made garments in a Costa Rican clothing store are also higher than you might see in the United States. Due to this reason, most of the tourists rarely buy clothes on their visit to Costa Rica and prefer shopping online.
Moreover, the difference in the prices of clothes in Costa Rica and the United States is not only a few dollars but almost twice, even more particularly the international brands.
Entertainment
San Jose, the capital and largest city of Costa Rica, does not have a well-established entertainment industry. Although you can find live music and clubs on your favorite venues, bars outnumber other entertainment spots.
Nevertheless, there are several small and large cinemas in San Jose where you can enjoy a movie for $12, which is slightly more than in the United States. If you want to enjoy full cinema entertainment without stretching your budget, you should watch a movie on Wednesday evening as some cinemas offer special discount offers on that day.
Other famous venues for non-stop but expensive entertainment are soccer, surfing, bullfighting, and sport fishing. Many visitors are ready to pay higher for bullfighting competition in Costa Rica as it draws large crowds and is celebrated as a cultural festival.
Gas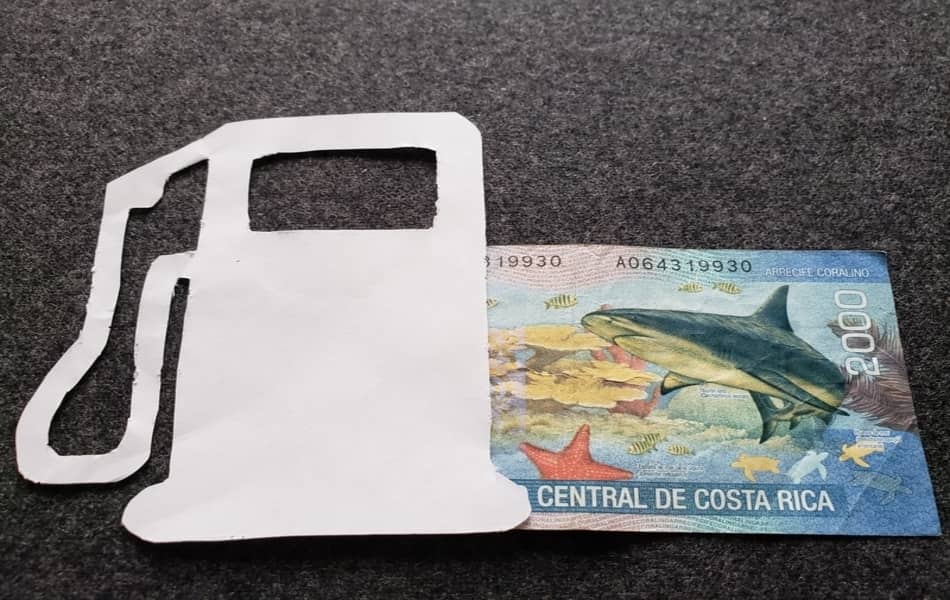 Gas prices have risen sharply in the United States, particularly in the last decade. According to Gasbuddy.com, the average cost of gas in Oklahoma and Hawaii is $3.87 and $2.88 per gallon respectively.
On the other hand, you can buy one-liter gas in Costa Rica for about 650 colones, which becomes approximately $4.91 per gallon. This means the price of gas in Costa Rica is almost double than in Hawaii. Besides, the gas prices do not remain constant and have been rising continuously for the last 5 to 8 years.
Alternatively, you can use diesel instead of gas because the former is cheaper in Costa Rica. Due to this reason, a majority of Costa Ricans (Ticos) prefer small cars with diesel engines to achieve cost-efficiency.
Tax
Another reason for expensive commodities and higher rents in Costa Rica is that a large amount of Ticos' income goes to taxes. The local tax authorities assess the money earned by Costa Ricans within their borders and determine the tax ratios accordingly.
Upon inquiring a member of the Tico community about the income tax laws in Costa Rica, I was told that the tax rate for self-employed Costa Ricans is about 10-25% while job holders pay 15% of their income to pay their taxes. Similarly, the purchaser is bound to pay a property transfer tax that is 1.5% of the current value.
One of the key factors behind rising inflation in Costa Rica is a higher value of sales tax/VAT that currently stands at 13% as compared to that in the United States which is 7.25%. Consequently, you will have to pay more while buying the same product in Costa Rica.
Even in restaurants, you will have to pay 13% of sales tax along with a 10% service charge.
Electronics
When I was on a 3-day trip to Costa Rica in December last year, I observed that the prices of electronics products are significantly higher in Costa Rica than in the United States.
Two months before visiting Costa Rica, I had purchased an HP Pavilion g4 laptop for my younger brother for $380 online. I was really satisfied with the fair price and performance of that laptop and the company also gave me a money-back guarantee in case any issue arises.
However, when I came to Costa Rica, I decided to check the price of the same laptop here. After visiting a few electronics shops, I reached a large store and asked the price of the HP Pavilion g4 laptop.
I was astonished to see that the same laptop was being sold for $700 in Costa Rica, almost double the price at an online store. Not only laptops, but other electronics were also very expensive there including smartphones, LEDs, tablets, and PCs.
Likewise, one of my friends had to pay almost double the price for buying a Canon Powershot SX50 HS in Costa Rica after they lost their camera on their trip.
Sunscreen and Mosquito Repellent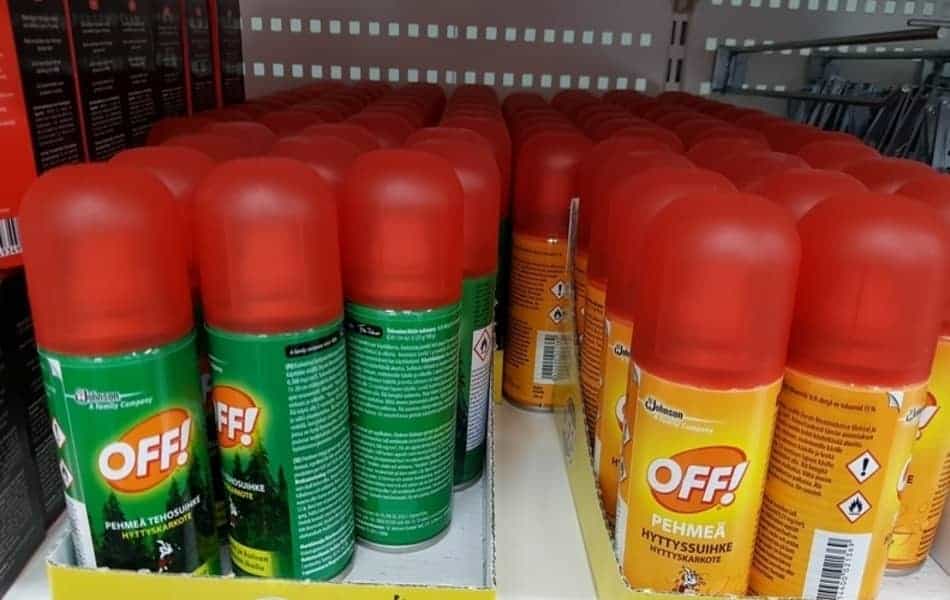 Sunscreen and mosquito repellent are some of the essential commodities you must carry with you while visiting Costa Rica. Although there are not outrageously more expensive, seeing dealers even charging $5 more for these items is not a pleasant experience.
You can buy a bottle of Hawaiian Tropic SPF 50 for approximately $16 in Costa Rica, while its online price is $8. Even some local brands with lower SPF count also cost around $9.
Similarly, the price of one bottle of Off! Familycare Smooth and Dry mosquito repellent are nearly $8, while Amazon sells the same product at $1.40. Even after paying shipping charges of $4 per piece, you can receive it at your doorstep for $4.99.
Cars
Buying a car could be the most unpleasant and hostile experience particularly for non-Ticos. Most of the Costa Ricans and expats prefer buying second-hand cars to new ones due to a large difference in their prices.
Newly purchased cars are very expensive in Costa Rica due to various taxes and fees.
For instance, you can buy a brand new car for $78,000 in the United States, while the starting price for the same model is $129,000 in Costa Rica.
Tax Experts believes the high import duties are the primary reason for higher prices of cars in Costa Rica. Car buyers have to pay shipping costs, insurance costs, sales tax, and a dealer's margin, which collectively add up to 53% to the actual price of a brand new car in Costa Rica.
Video Games
If you like playing video games and want to spend your spare time on PlayStation 3 while visiting Costa Rica, you should take video games along with you because you won't be able to buy them in Costa Rica at a reasonable price.
One of my friends shared his experience of buying video games from Costa Rica told me that neither he could find the updated version of his favorite game nor the price was reasonable.
He bought an old version of Far Cry 3 for $60, which is almost double the price of the same game at Amazon.
Living Costs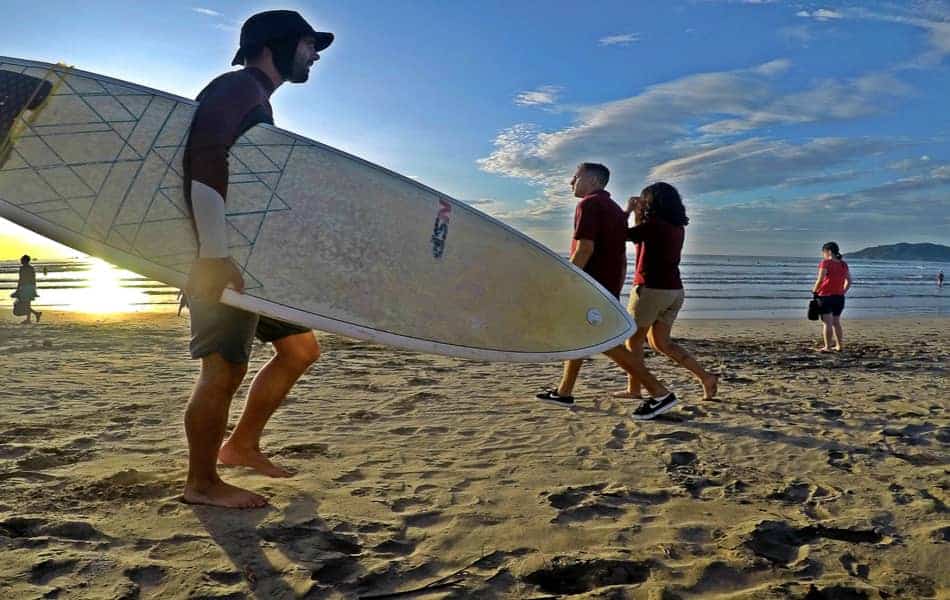 Higher living costs in Costa Rica prohibit many tourists across the world from visiting this country. Particularly, middle-class families from North America and tourists of modest means are badly affected by the expensiveness of this area.
A tourist from Venezuela who recently visited San Jose said the cost of living in Costa Rica was over 100% more than we had estimated upon our arrival. Similarly, a Costa Rican woman shared her experience of living in San Jose and said she used to pay about $60 for a meal in an Italian restaurant in Costa Rica, while the price is almost half in the United States.
Not only the tourists, but restaurant owners in Costa Rica are also worried about this inflationary trend that is severely affecting their business growth.
According to the manager of a Tabacon Resort in La Fortuna, we are experiencing problems because of a weakening US dollar and rising inflation while we pay in colones.
Despite expensive rates and high pricing, tourists are still voting with their wallets as resorts in Guanacaste and Tabacon are always busy. These tourists not only include foreigners, but Tico families often like spending sleepless nights by occupying several rooms in luxury resorts.
Living Style in Costa Rica
Comparing the average highest and the lowest salaries in Costa Rica, you will come to know that there is no symmetry.
The average highest salary in Costa Rica is $4000 to $5000 a month while the lowest is about $600–$800. Similarly, the monthly expenditure of a four-person family without rent or mortgage payments is about $2575 in Costa Rica, while a single expat spends $708 per month.
Although these costs are lower as compared to those in London or Chicago, non-uniform income makes it difficult for middle-class Ticos to adopt a healthy lifestyle.
The reason behind this huge gap is that the government has imposed heavy duties and taxes on all commodities. Consequently, things become more and more expensive in Costa Rica and business owners have to compensate for the fees to increase their profitability.
Wrapping Up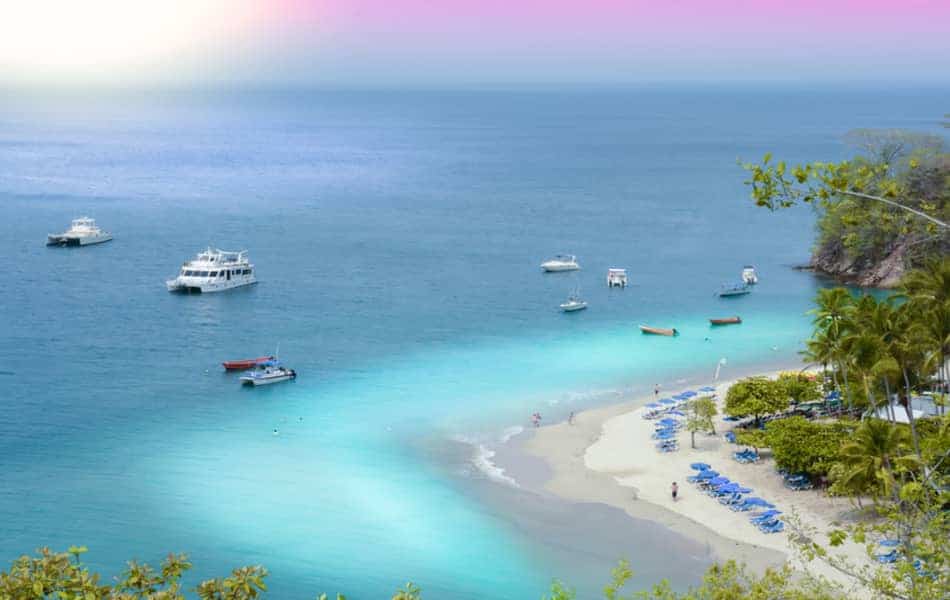 Being a naturally-diverse and stunning country known for its high waterfalls and beautiful rivers, Costa Rica is the preferred choice of worldwide tourists. Having been declared the most expensive country in Central America, Costa Rica is still one of the most overcrowded tourism spots in the world attracting millions of visitors every year.
In this article, I have briefly explained some of the commodities and services that tourists believe are more expensive in Costa Rica than in the United States. These include food & drink, sunglasses & clothing, entertainment, gas, tax, electronics, sunscreen and, mosquito repellent, cars, video games, and living costs.
Heavy import duties and taxes are believed to be the primary reason behind this rising inflation trend in Costa Rica. The ever-increasing number of foreign and local visitors has also contributed to the increasing prices of commodities. Based on this discussion, I concluded that doing some research on the internet and searching for economical packages could help you enjoy the natural beauty of Costa Rica without exceeding your budget.